14 Sep 2018
SEPTEMBER SALES EVENT AT HEPWORTH HONDA – CHECK IT OUT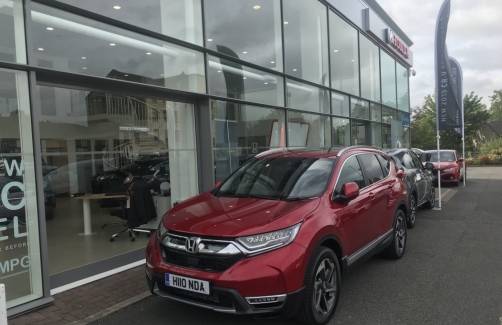 Sales event runs until Saturday 22nd September
Huddersfield Giants Club Partners Hepworth Honda are hosting a sales event which will last until 5pm on Saturday 22nd September where you can make the most of the best possible Honda deals on the new 68 registration plate.
You can make the most of the great savings with Hepworth Honda offering five years servicing for only £5, that's just £1 a year!
Pick up a new Honda from the sale and show your Giants season card for a FREE tank of fuel to drive away with!
Due to the limited availability of these offers, sales will be on a strictly first come, first served basis.

Check out Hepworth Honda by paying a visit to their website and follow the link https://www.hepworthmotorgroup.com/pages/honda