12 Jul 2018
TONIGHT'S MATCH-BALL SPONSOR – WIGAN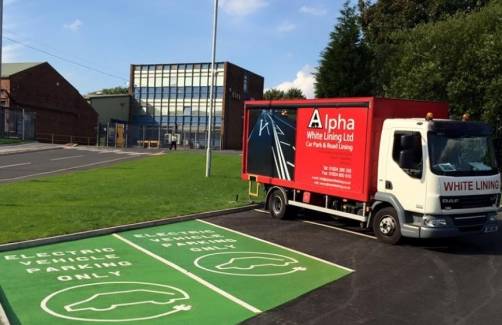 Welcome to Alpha White Lining Ltd who are tonight's Matchball Sponsor
Alpha White Lining Ltd was formed in 1991 and is a family-run company which provides high quality road markings, excellent service and best value to many customers nationwide throughout the UK.
Alpha White Lining has the product range and the expertise for a wide range of marking solutions to all conventional surfaces, indoors and out, using Thermoplastic Screed, Spray Paint or Preformed Markings.
Coloured surfacing is available in conjunction with application and removal of road markings and road studs. Alpha White Lining offer a number of different road marking and coloured surfacing formulations, all from carefully selected and accredited road marking and resin based surfacing suppliers.
On the Highway and in the School Playground, at the Airport or on the Sports Court, in the Multi-Storey or the Pub Car Park, no road marking job is too small, too complex or too distant for Alpha White Lining.
For more information call 01924 266 336 or visit www.alphawhitelining.co.uk