26 Apr 2019
WOOLFORD NAMES 19-MAN SQUAD FOR WARRINGTON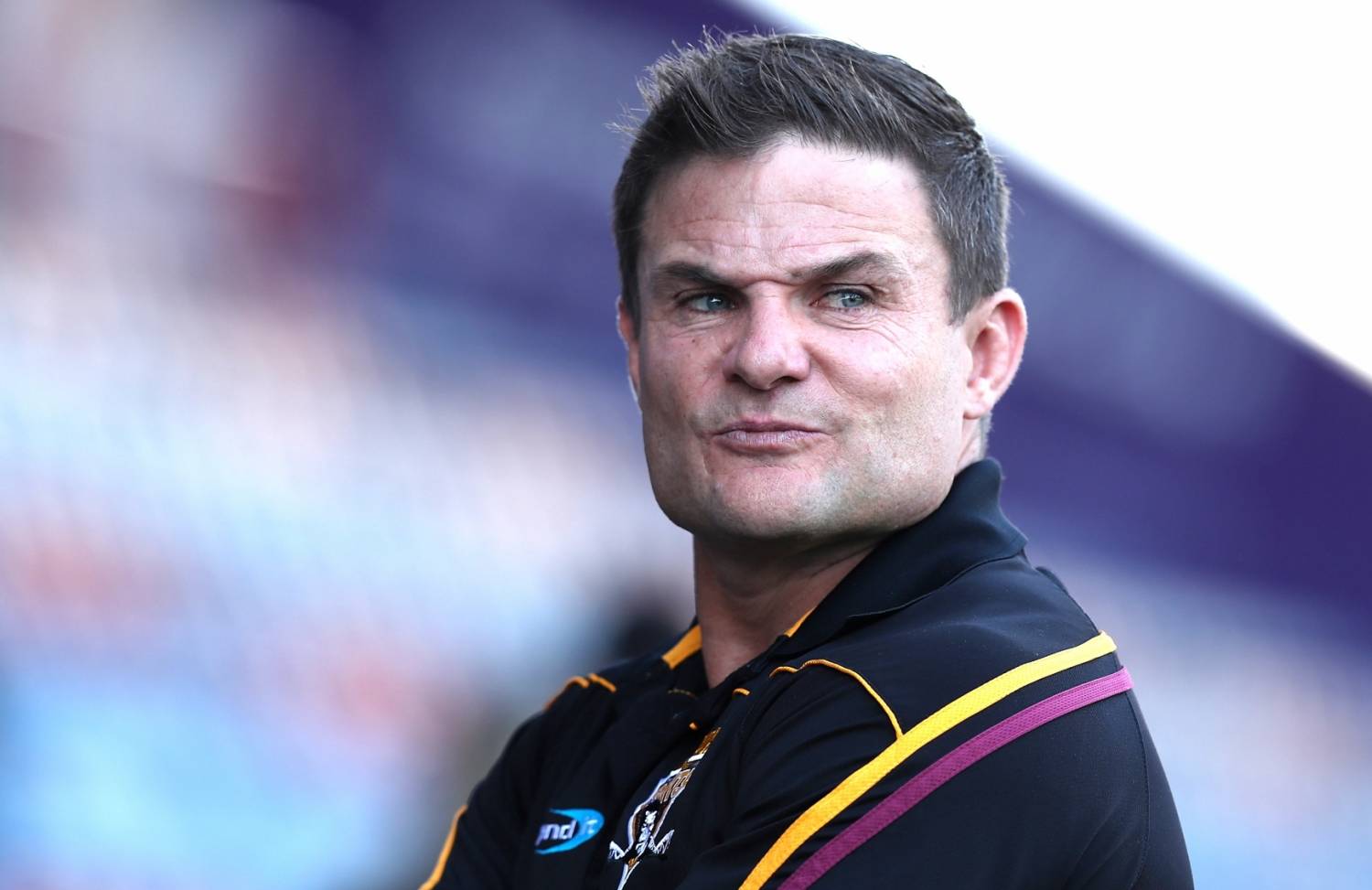 Simon Woolford has named his 19-man squad to take on Warrington Wolves on Sunday
Simon Woolford has named his 19-man to take on Warrington Wolves at the Halliwell Jones Stadium, Sunday 28th April (3:00pm KO). Louis Senior is called up into the first-team squad after a few excellent weeks in the Academy, while Alex Mellor keeps his place after his try-scoring appearance last time out.
19-man Squad in Full
1. Darnell McIntosh sponsored by Marshall Wooldridge Ltd
2. Jermaine McGillvary sponsored by Lynda's Transport
5. Akuila Uate sponsored by Rhino Precast Ltd
7. Matt Frawley sponsored by Keith & Bren Hellawell
8. Paul Clough sponsored by Villa Maria
9. Kruise Leeming sponsored by Tony & Sharon Fell
10. Suaia Matagi sponsored by Pennine Weavers
11. Aaron Murphy sponsored by Capri Restaurant
12. Alex Mellor sponsored by Pennine Pneumatic Services
13. Michael Lawrence sponsored by Selbie Opticians
14. Adam O'Brien sponsored by PMW Quarries Ltd
17. Ukuma Ta'ai sponsored by Team Roche
19. Matty English sponsored by Helen Whiteley & Paul Tunnacliffe
20. Jake Wardle sponsored by Scholes Cricket Club Ex Players
23. Oliver Russell sponsored by Centurion Truck Rental Ltd
29. Sam Hewitt sponsored by Keith & Bren Hellawell
31. Louis Senior sponsored by Jeanette & Graham Wittrick
32. Innes Senior sponsored by Jeanette & Graham Wittrick
35. Joe Wardle sponsored by AFP Digital
Tickets for the Dacia Magic Weekend are available at 50% off until April 30th - to get yours, call 01484 484159, visit the Giants Club Store or visit giantsrl.com/tickets.