21 Aug 2021
Throwbacks: Magic Weekend 2007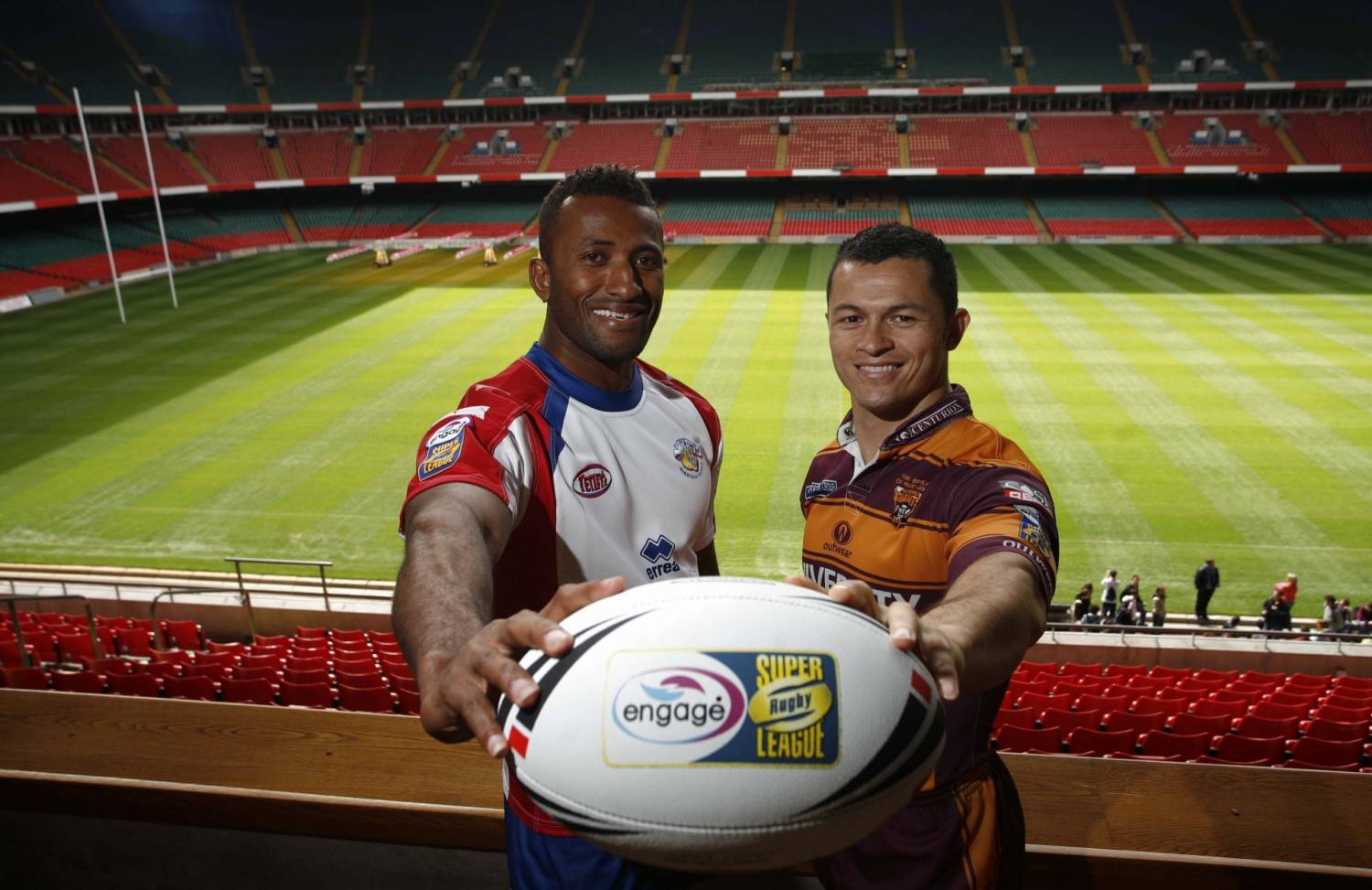 We look back at the first ever edition of the Magic Weekend
With the Giants 2021 Magic Weekend in the books against Wakefield Trinity, we look at the first ever Magic Weekend was held in Cardiff's Millennium Stadium in 2007, where the Giants took on Wakefield Trinity (or Wakefield Wildcats, as they were known back then).
The set of fixtures back then saw them try to get in as many derbies as possible for the event, with the likes of St Helens facing Wigan, Leeds facing Bradford, and of course the Giants facing Wakey.
The idea of the event was to test it to see how many fans they could get out to watch Rugby League. And, as you most likely know, the event is still going to this present day, with the likes of Edinburgh, Manchester, Liverpool and Newcastle, who will host the event in 2021.
In that season, the Giants had lost their opening seven Super League games, however after the win against Wakefield they sat fifth. The first win Huddersfield picked up that season was also against Wakefield, a 56-12 triumph.
The win was the first of seven consecutive wins for the Giants after a tough start to the season.
After the first loss against Huddersfield, Wakefield only picked up one point before the second game against the Giants. They were beaten 36-24 at home by Bradford, before drawing 22-22 at the London Broncos. They then lost 44-10 to Wigan before narrowly losing 20-18 at home to Hull FC.
The Giants finished the 2007 in fifth place, whilst Wakefield finished the season in eighth position.

In the game itself, Chris Thorman scored two penalties to give the Giants an early lead, but it took 21 minutes for the first try of the game to happen, Stephen Wild scoring the try which put the Giants further ahead after the two earlier penalties.
Thorman then extended the West Yorkshire sides lead with a try of his own, before Wild added his second of the game. Paul White scored late on in the first half for Trinity, with Jamie Rooney converting the try.
The Giants kept up their scoring in the second half, Robbie Paul adding to the lead before Jamaal Lolesi and Martin Aspinwall got tries of their own.
A last minute try from Rooney was the only try of the second half for the visitors, as the Giants emerged as victors in the first ever Magic Weekend.
Teams
Huddersfield – Reilly, Aspinwall, Lolesi, Brown, Thorman, Paul, Crabtree, Drew, Skandalis, Nero, Raleigh, Wild, Jones, Jackson, Mason, Griffin, Hudson, Snitch
Wakefield – Demetriou, Atkins, Rooney, Jeffries, Watene, Obst, Catic, MacGillivary, Ferres, March, Bibey, Henderson, Elima, Blaymire, Fox, Golden, Moore, White