9 Jun 2019
TICKETS FOR CRUCIAL JUNE FIXTURES ON SALE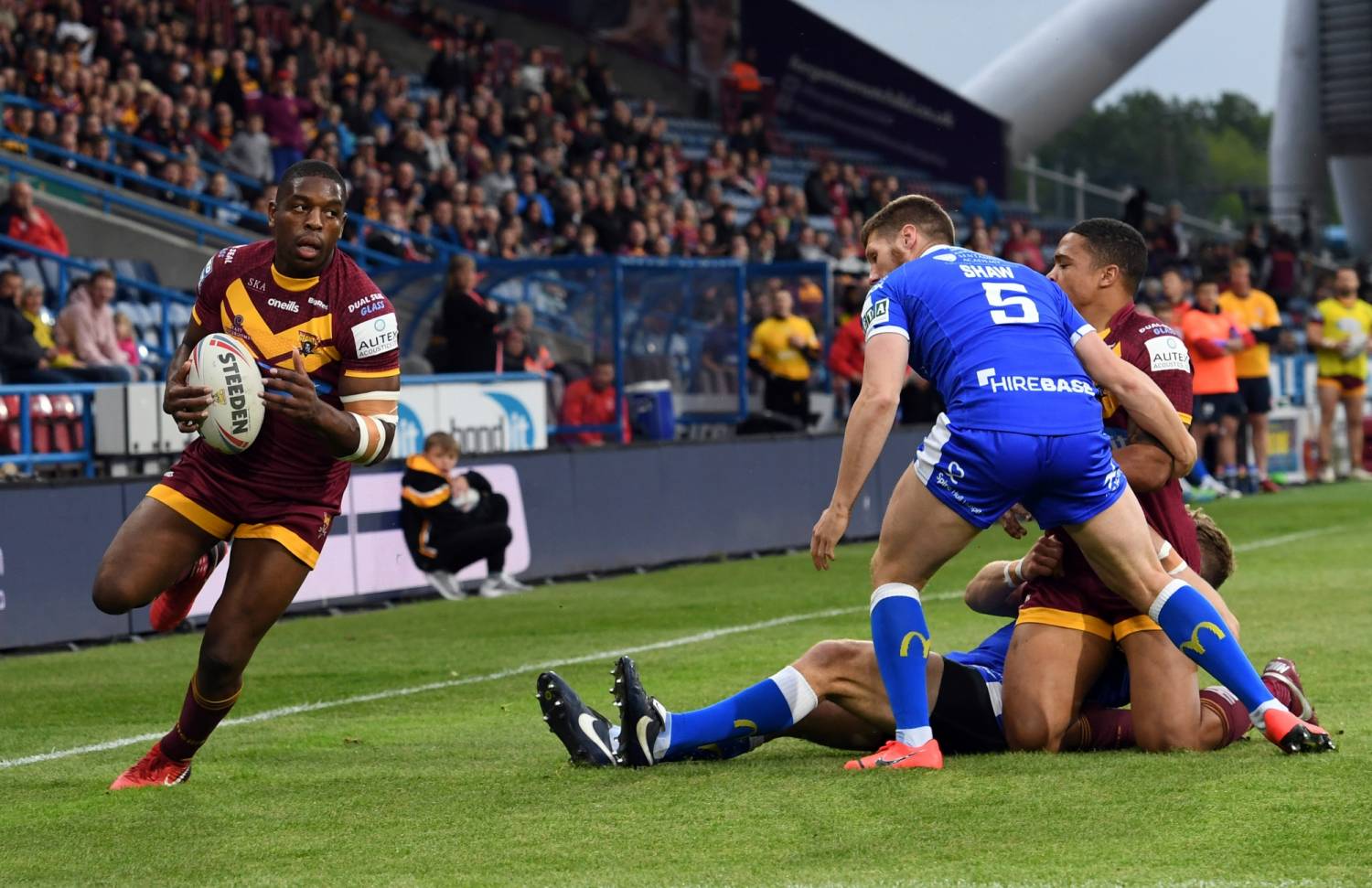 Tickets for the Giants trip to Castleford Tigers on June 7th, St Helens on June 14th and our homecoming game against Wigan Warriors on June 21st
Ticket & Travel Info: St Helens (A)
Standing
Adults - £23
Over 65s - £16
19-21 - £16
17-18 - £13.50
Under 17s - £10
Under 5s - FREE

Ambulant Disabled/Carer - Relevant Price/FREE
Seating
Adults - £25.50
Over 65s - £19
19-21 - £19
17-18 - £15.50
Under 17s - £10
Under 5s - FREE

Ambulant Disabled/Carer - Relevant Price/FREE

Disabled Wheelchair Supporters should contact St Helens directly on 01744 455052.
Junior Season Card holders must obtain Junior Away Vouchers through us by showing their Under 17 Season Card - they will not be accepted at St Helens on Matchday. Remember only Under 17 Season Card holders qualify for the Junior Away Voucher. Junior Season Card holders who wish to purchase a Seating Tickets will need to pay a £5 upgrade.
The Cowbell Army on Tour Coach departs from 4:45pm from the Stadium and then at 5pm from Bays A, B and C from the Bus Station. The Price is £15.

Ticket Info: Wigan (H)
Pre-buy & SAVE on Matchday Prices
Adults £21 - Matchday £25
Senior Citizens (65 & Over) £16 - Matchday £20
Under 17s £6 - Matchday £10
Under 5s - Free of Charge
Ambulant Disabled/Carer £21/Free - Matchday £25/Free
Disabled Wheelchair/Carer £16/Free - Matchday £20/Free
Tickets can be purchased from the Giants Club Store, online at giantsrl.com/tickets or by calling The Ticket Office on 01484 484159.