21 Oct 2019
JERRY BETTER FOR NINES EXPERIENCE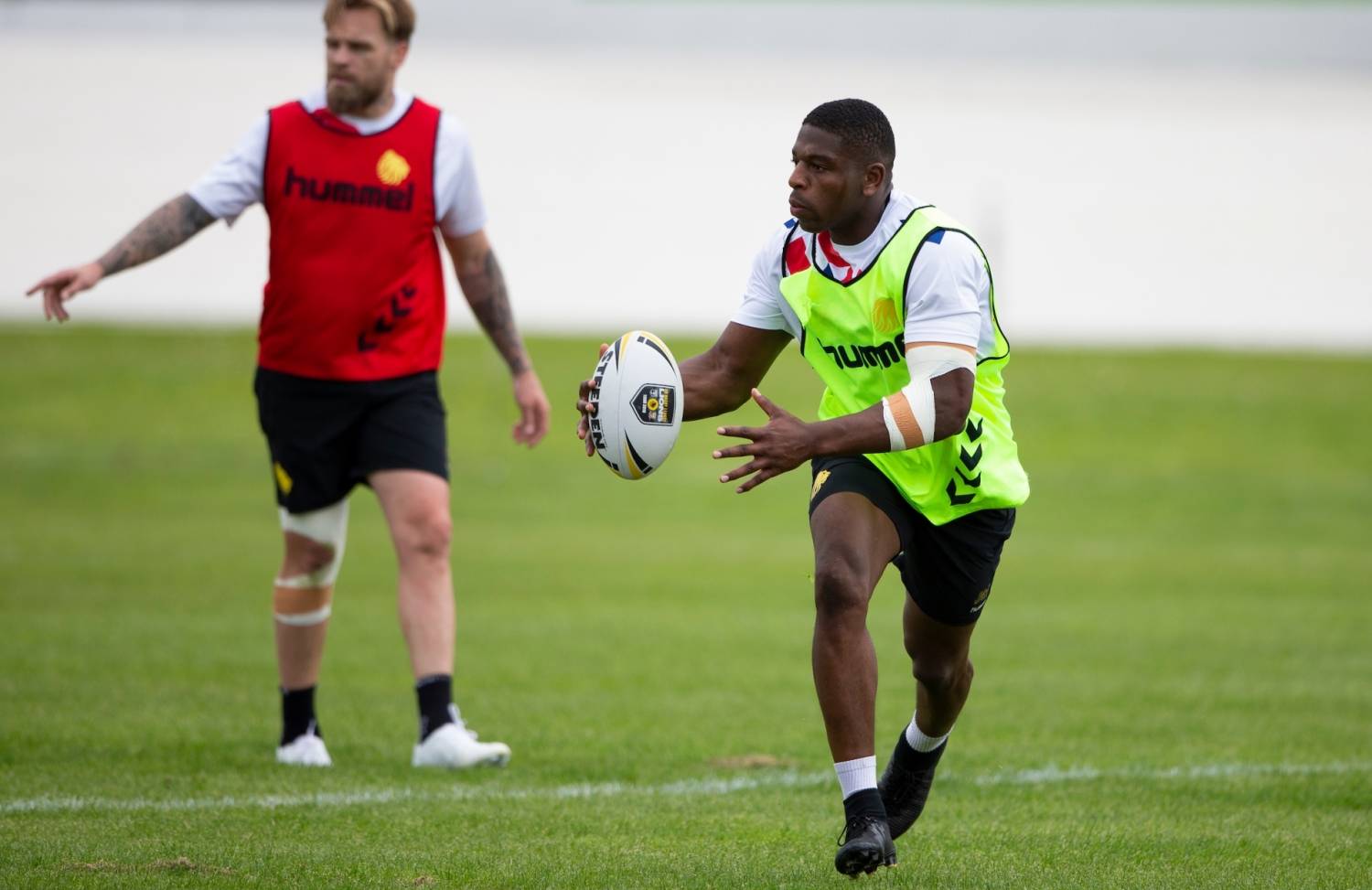 Jermaine McGillvary shared his thoughts on the World Cup Nines and his excitement of a rematch with Tonga
Jermaine McGillvary represented England at the inaugural World Cup Nines last weekend and gave a glowing review of the tournament, despite not being used to the format.
They were defeated by New Zealand in the Semi-Final and Jerry has no qualms about the defeat to the eventual runners up.
"We have to be realistic the best team won on the day. It's new to us we don't really play it over in England but I'd love to see a regular fixture" said McGillvary.
It was a new challenge for the Wall of White, with the short-form format of the game catching some unaware. McGillvary stressed how hard the format was on the players and the excellent work of the coaching staff to keep the players fit.
"The staff were doing a great job to keep everyone loose and moving everyone around. It's only 18 minutes, but people don't realise - how hard it is - till you get out there"
"It's been tough on the lungs but it's been great preparation, especially fitness wise, with myself not being able to play over the last month."
On the semi-final no try, where McGillvary was caught agonisingly close by Shaun Johnson, he said "maybe if it was the first game I get there but I tried my best"
Focus now turns to the first GB Lions tour since 2007, and McGillvary is excited to face off against Tonga in New Zealand after the dramatic 2017 Rugby League World Cup Semi-Final.
"I've got fond memories of playing against Tonga in New Zealand, the craziest and best atmosphere I've ever seen and been a part of. So I'm really looking forward to that"
Join Jerry in 2020 with Super League's best value Season Card