25 Nov 2019
8 steps to buying your Season Card online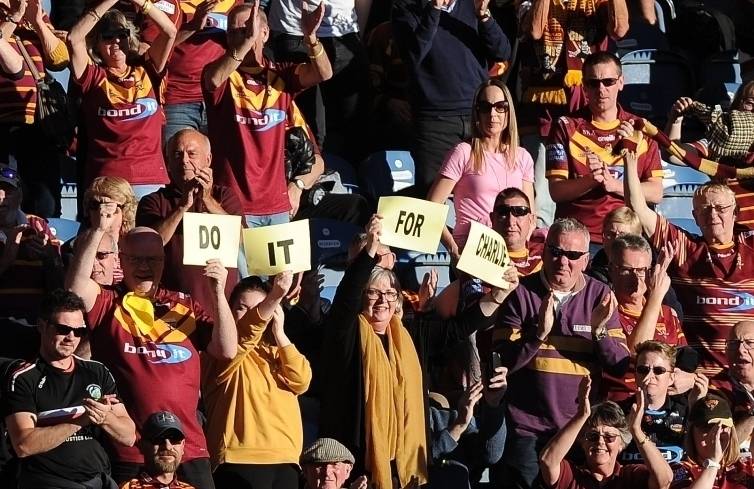 Don't have time to get down to the Ticket Office? It's easy to buy your Season Card online!
Sometimes you just don't have time to come down to buy or renew your Season Card, we understand, it happens. But you're in luck - it's easier than ever before to secure your seat for Super League's best price online. Here's a step-by-step guide to making sure you're in the Cowbell Army in 2020;
1. Go to our dedicated Season Card site at giantsrl.com/seasontickets2020
2. Click on the link to buy now!
3. Select 'Season Ticket 2020'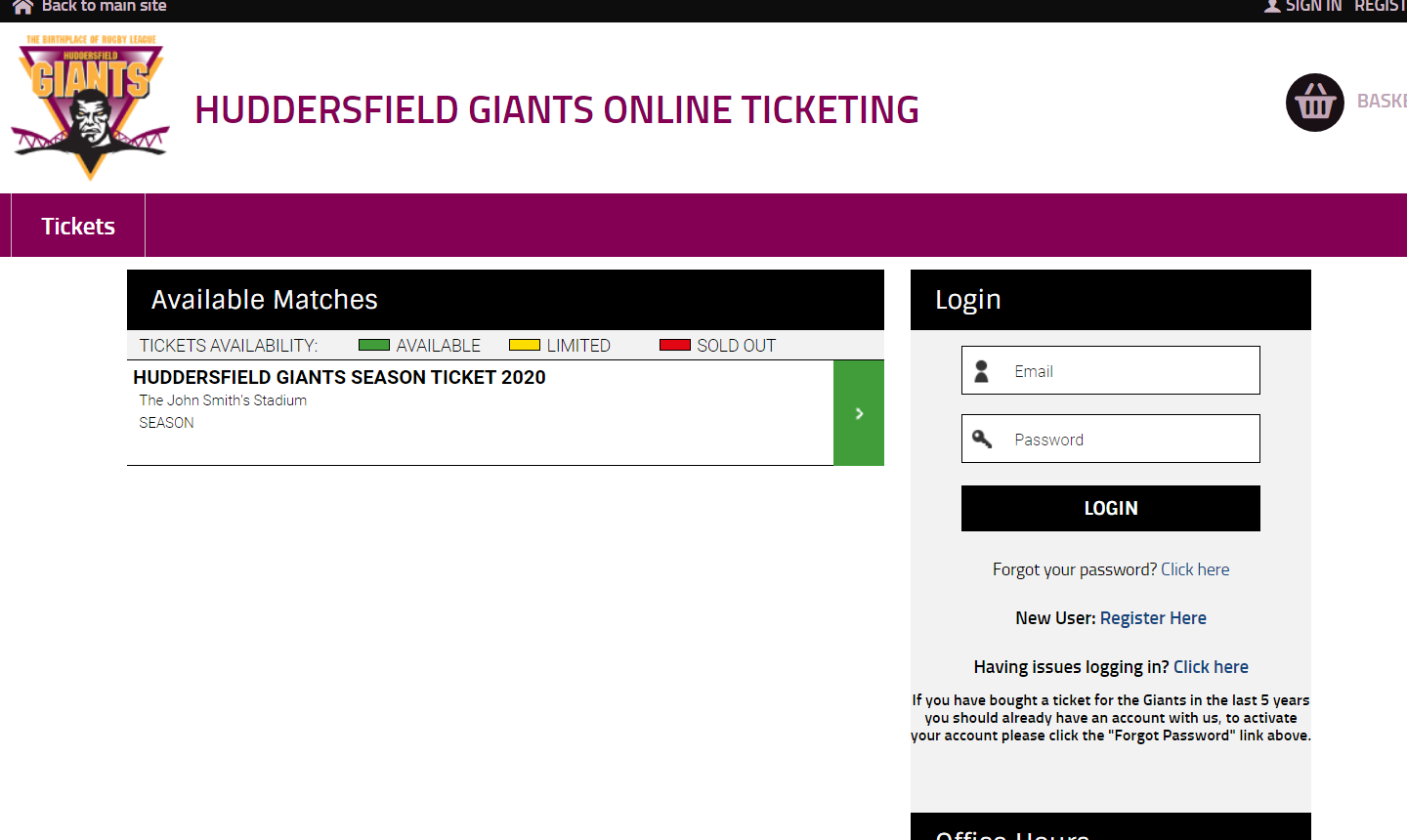 4. Pick what stand you want to sit in and what seat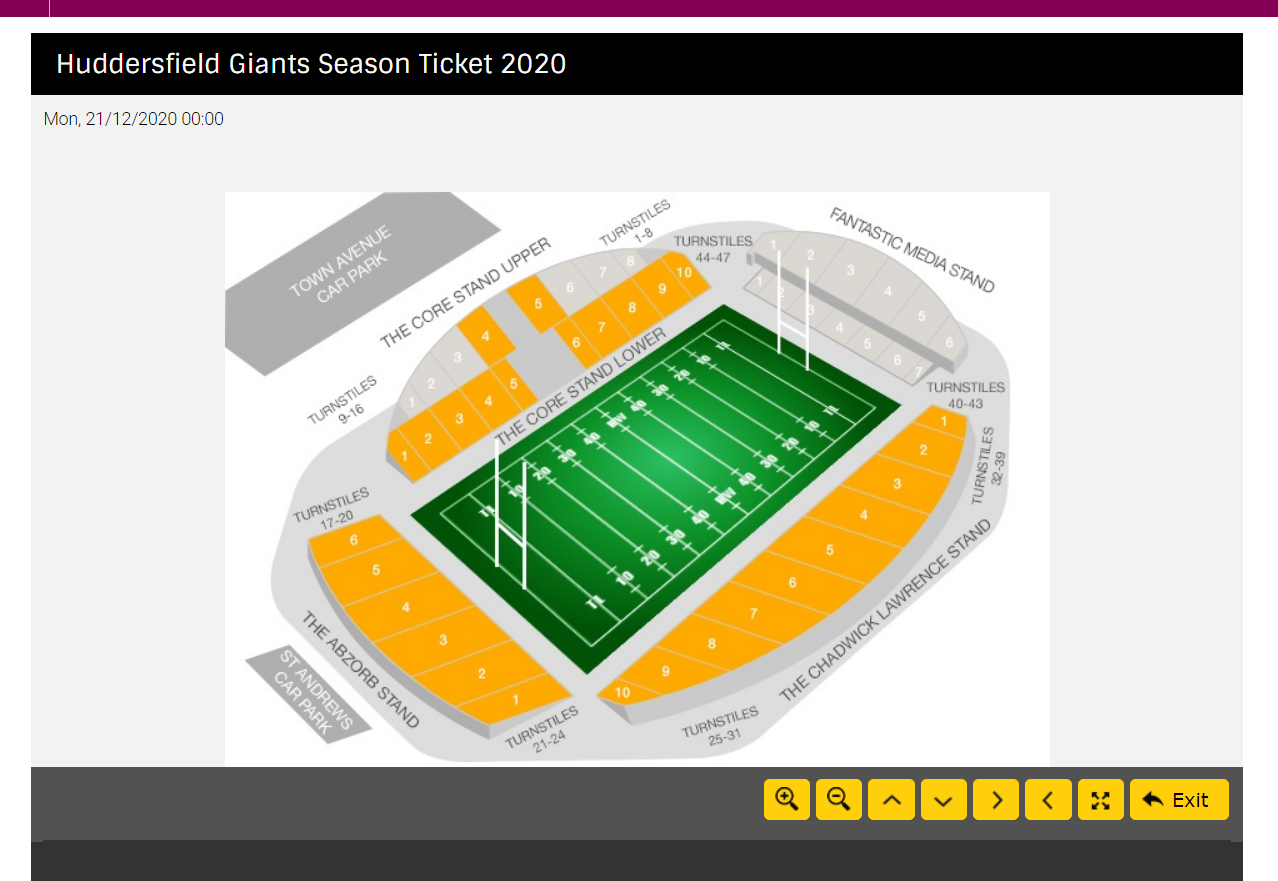 5. Select your price class of Over or Under 30s - don't forget if you're Over 30, Season Cards cost just £10.64 per game and if you're Under 30, it's just £5.71 per match!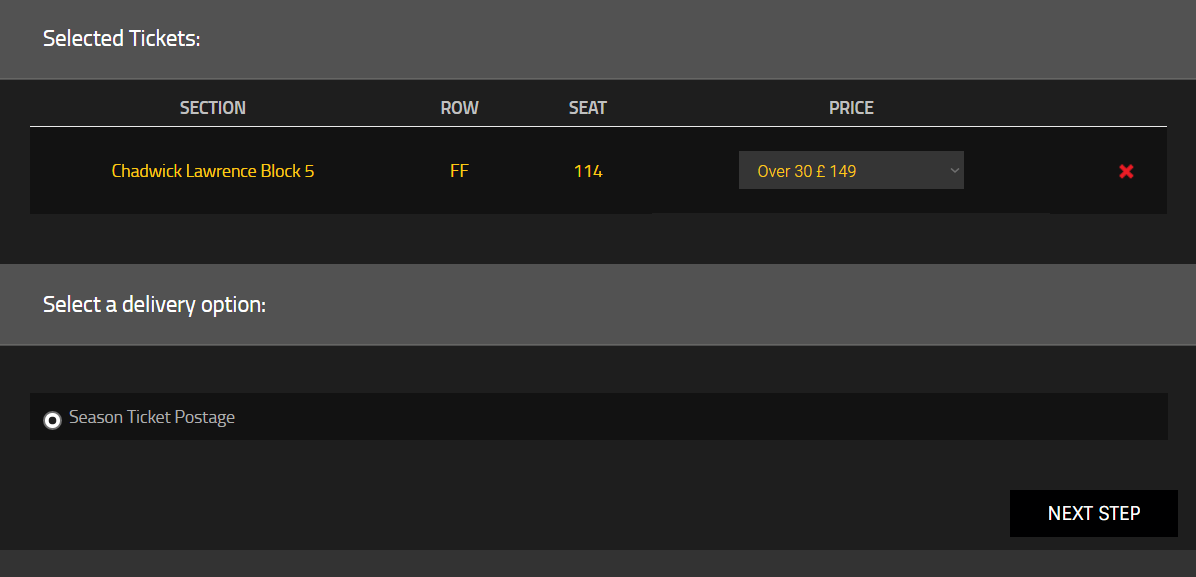 6. Click next step and review your purchase, when you're done, click proceed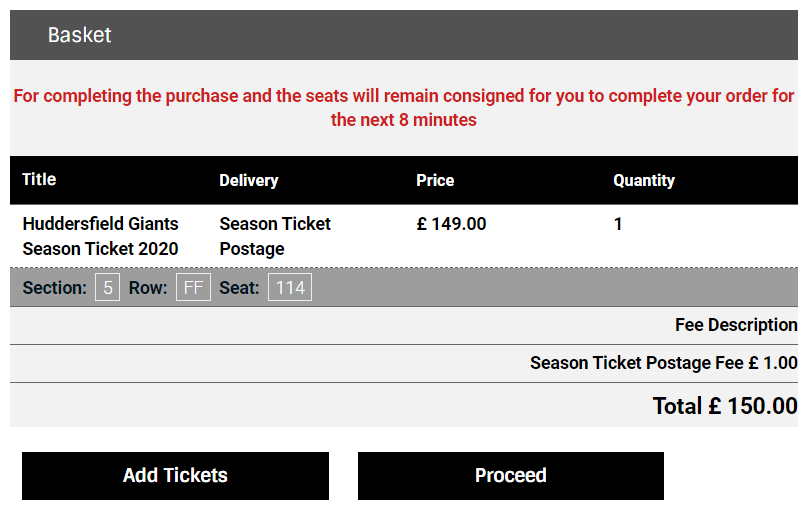 7. Enter your credit or debit card details and click 'Complete Order'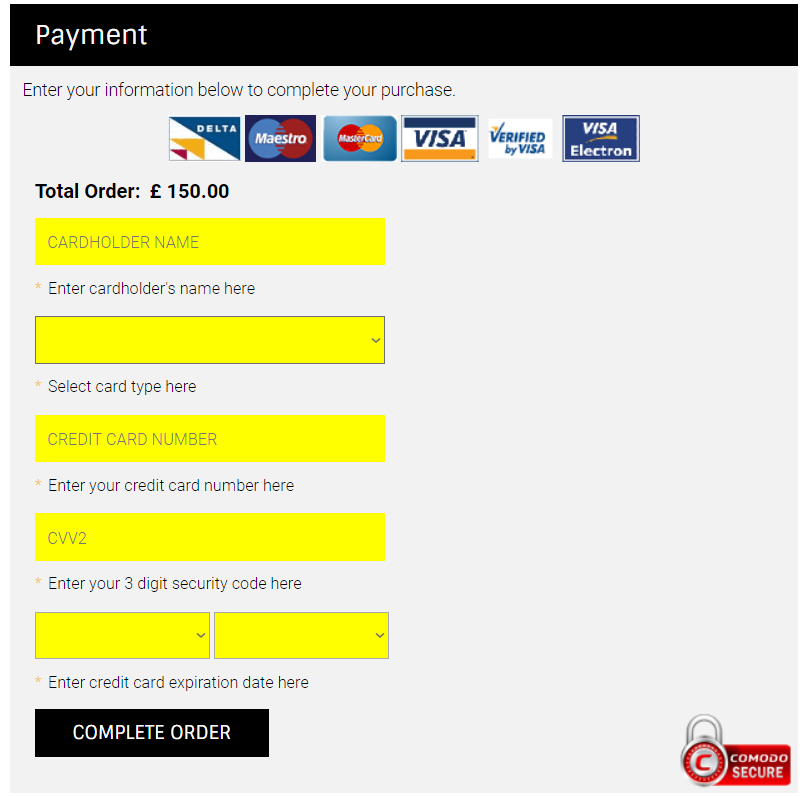 8. Get ready to join the Cowbell Army in 2020, we're getting excited already!
This is Huddersfield. We're strong, fearless & honest. ✊

Be a part of it in 2⃣0⃣2⃣0⃣ ➡️ https://t.co/fVMAsBv97q

🐮🔔 pic.twitter.com/XTPT4sJPaX
— Huddersfield Giants (@Giantsrl) October 21, 2019