3 Mar 2020
Takeaways: Huddersfield 10-42 Wigan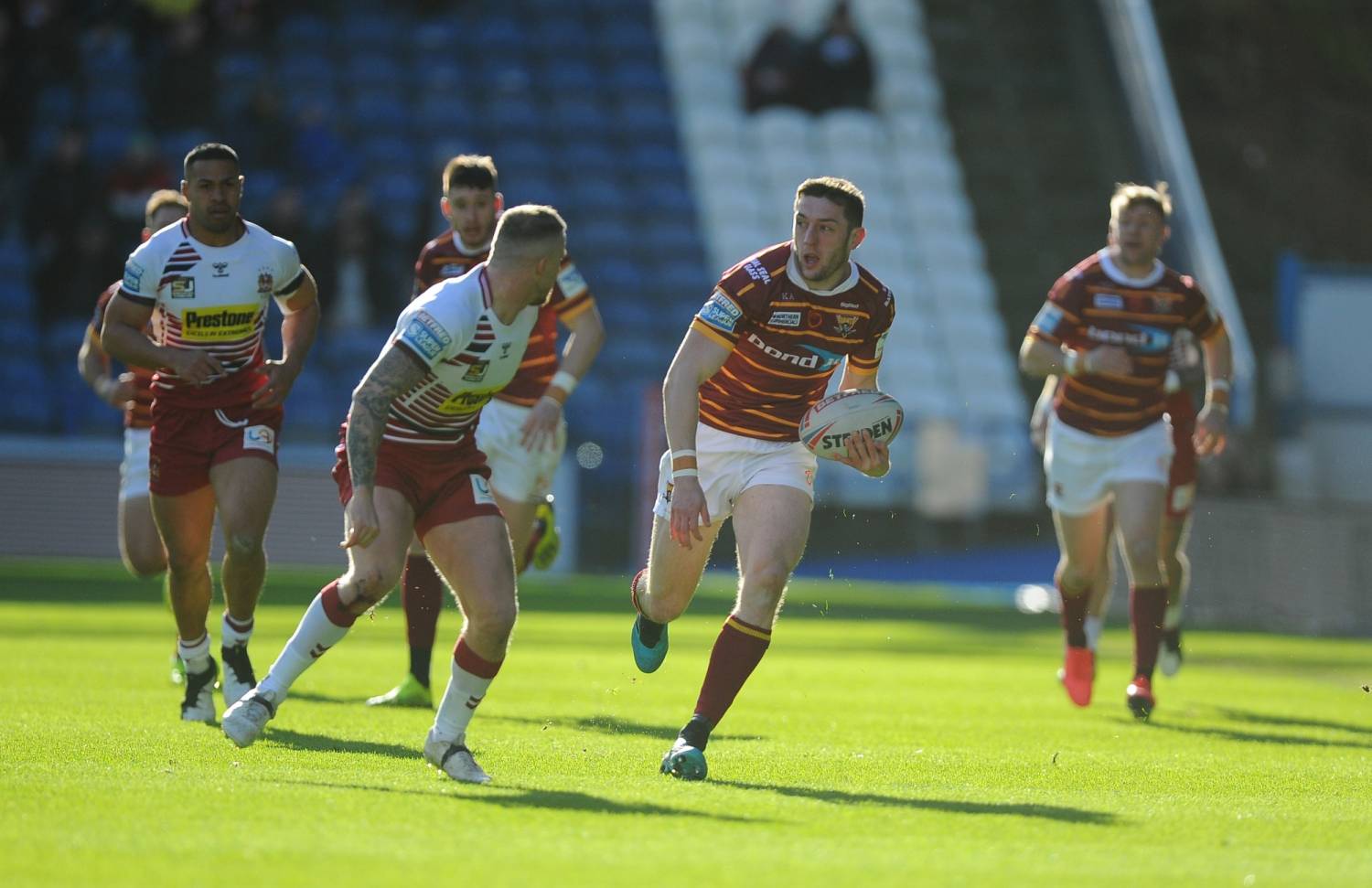 All the things we learned from our first loss of the Super League season
By Joe Buck
Although it wasn't a hugely surprising result, the score line in Huddersfield's defeat to Wigan on Sunday has thrown up some questions over this Giants side.
The message from the camp after Sunday is that one loss won't define their season but what lessons can be learned from the 42-10 defeat to Wigan?
Coping with 12 men
The most obvious lesson to learn from the Wigan game is the need for Giants to react better when they go a man down in a game.
The loss of any player is a big factor in a game but when captain Aidan Sezer left the field, so did any momentum Giants had gained.
The four tries scored during Sezer's absence turned the game and Giants need to ensure that going forward, they don't throw away a game when faced with similar adversity.
More Potency in Attack
Giants have built their start to the season on a very solid defence, laying the foundations for their attack to win games.
However, so far this season, no team in the top seven has scored less than Giants and although that isn't a problem when their defence is on top, once that defensive stability goes, more potency in attack is required.
Giants rarely threatened the Wigan defence and other than forcing a couple of dropouts, they didn't look like adding to Adam O'Brien's score.
Maximising McGillvary's Opportunities
Huddersfield's main threat over the last five or six years has been Jermaine McGillvary with the England international regularly getting on the Super League top-scorer's charts.
This season however, McGillvary hasn't scored since the opening weekend and against Wigan, he was used mostly in a role of getting the team out of their own half, rather than to threaten the try line.
It is likely that teams recognise the threat of McGillvary and are doubling up on him, however, Giants must ensure they begin to get the most out of arguably their most threatening player.
Home-Advantage
After three wins in a row away from the John Smith's Stadium, Sunday was Huddersfield's first home game of the season.
Their performance, and margin of defeat, will leave a lot of fans, watching Giants live for the first time in 2020, dissatisfied.
In order to make Huddersfield a tough place to visit, much like it was in their League Leaders Shield triumph in 2013, Giants must begin to replicate their away form at home.
Wigan's victory must be a catalyst for this change and for Giants to be a success in 2020, their home-form could prove to be crucial.
No Need to Panic
The main takeaway from Sunday's defeat is that this is simply a one-off defeat and, like has been mentioned by both players and staff, this game won't define their season.
Giants have still won three of their first four games and right now sit just two points behind top of the table, with a game in hand.
A heavy defeat to St Helens may be a concern but, for now, Giants have made a good start to 2020.