3 Mar 2020
Woolford and McGillvary preview St Helens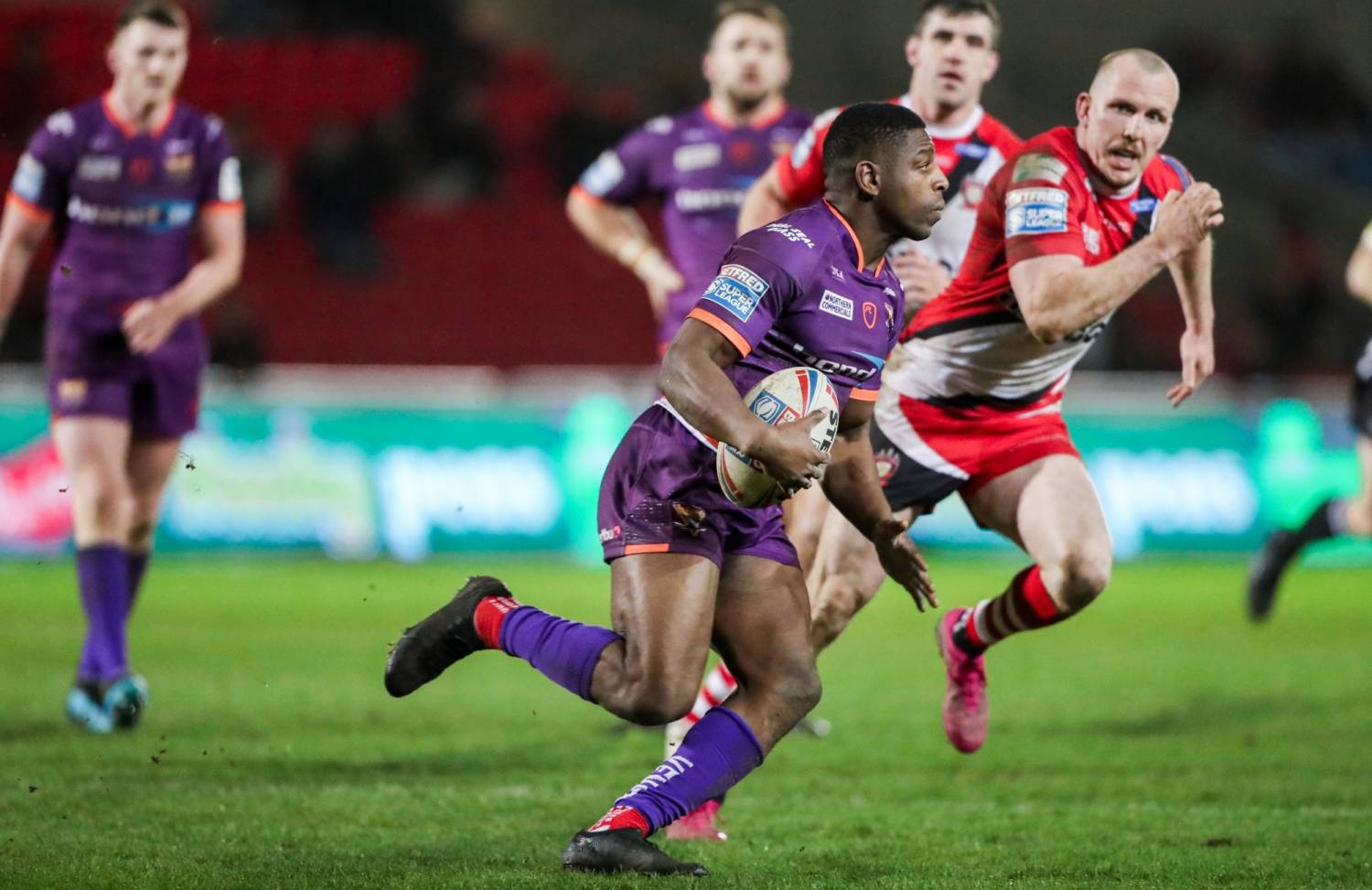 Simon Woolford and Jermaine McGillvary offer their opinions on Friday's trip to St Helens
By Joe Buck
After a heavy defeat at the hands of Wigan Warriors on Sunday, up next for Giants is a daunting trip to reigning champions St Helens.
This will be the biggest test for Giants to date and they will want to put in a good performance to bounce-back from Sunday's loss.
This game will give Huddersfield yet another chance to test themselves against the best in the competition and for Jermaine McGillvary, it's another chance to stand up and be counted.
"They're probably the best team in the competition, they're a quality team and it's a good place to go to set our marker again and test ourselves, that's what the game is about."
"If you're winning each week by 50 or 60 it'll get boring after a while but saying that you don't want to lose all the time and stuff like that."
"They're a quality team, I love watching Saints and we need to stand up and be counted; if we want to be one of the teams in the next two or three years, we need to start competing and today wasn't good enough."
"It's a bad result and something we don't want to dwell on, but it won't define our season and where we want to go and what we want to become the end of the season."
This sentiment is echoed by Simon Woolford who is eager for his team to get back on the field to put Sunday's defeat behind them.
"The good thing is we have an easy game next week, Saints at Saints, so we don't have long, we can't kick stones."
"We'll do our review tomorrow, a couple of short, sharp sessions to get ready for Saints and we'll go again."
The defeat to Wigan was the first blemish on a perfect record in 2020 and although the manner of defeat was disappointing, Woolford doesn't want the result to define their season and for his team to bounce-back at St Helens.
"I said to the guys the first three weeks certainly didn't define our season so we can't let this one loss [define it]."
"As tough as it is to have forty points out on you, we have to dust ourselves off and get on with it."
Giants have won just one of their last five games against St Helens, in all competitions, and lost all four times the sides met in 2019.
In that time, they conceded 148 points in four games against Friday's opponents with their last meeting at the Totally Wicked Stadium finishing 48-6, a win which meant the hosts completed a full season unbeaten at home.
A win for Huddersfield would see them leapfrog their opponents on the table.