29 Oct 2020
O'Brien provides injury update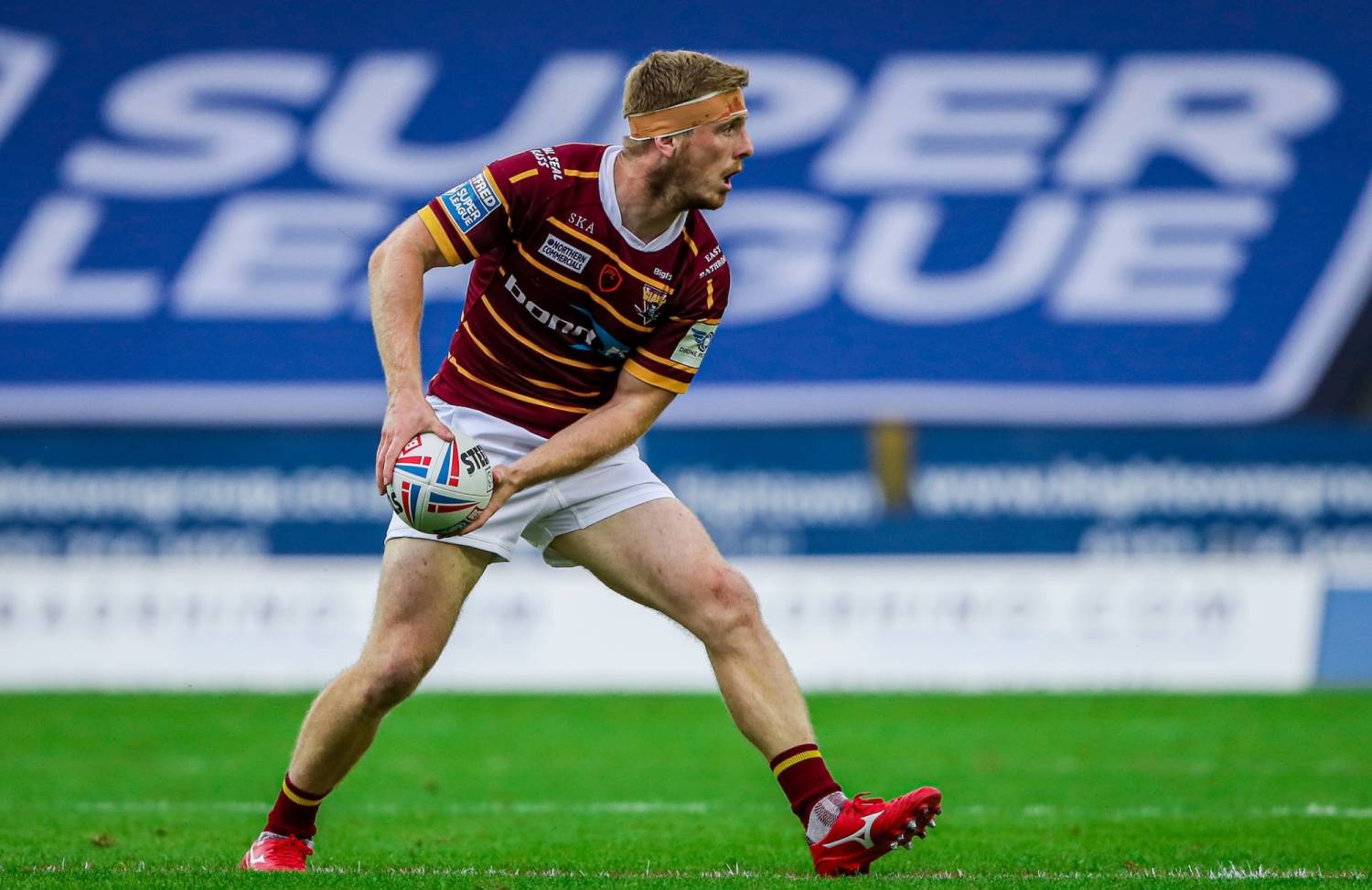 Adam O'Brien suffered a serious neck injury on September 11th, fracturing his neck attempting a trademark scoot for the line into the Leeds defence. O'Brien spoke to us about his injury and how his recovery is going.
"I fractured my CV vertebrae and damaged some of the ligaments around it. The specialists say it's just like any broken bone, so there is 6-8 weeks of healing and 6 weeks of rehab" said O'Brien.
"With the shorter season this year, they felt we had time to wait until it was absolutely healed and ready to go which would probably be next year."
The speed at which he has recovered has shocked many, spending just four weeks in a neck brace. He confirmed to us that after a scan this week, his neck has healed and he's ready to start rehab.
"I spent four weeks at home in a neck brace, and then a further two weeks stretching and getting my neck muscles stretching again. I went for a scan on Tuesday, and my neck is clear and healed, so they're testing my neck each week and I can begin rehab now, and in two to three weeks, I'll be back on the field."
O'Brien recalled the injury and didn't think it was as serious as it was, but thanked the medical team for their precautions and is happy now he's returned to a relatively normal life.
"I didn't really think it was something as serious as it was at the time. It's something I do week in, week out in games, but this time I hit either Kruise or Adam Cuthbertson and felt something solid, followed by a sharp pain down my spine, then as they completed the tackle I felt another pain."
"I kept still and thought something wasn't right, so the medical team sent me to the hospital for the doctors to have a look. I didn't think much into it, but they gave me a CT scan which confirmed the break. I thought the precautions the club and the medical staff took were brilliant. They told me there was no need for surgery and no long lasting injuries to my spine."
"I was a little bit surprised at the recovery time, but I was pleased they had precautions. I've got the scans to say the break has healed and my neck feels good. It's sore in patches but that was more to do with the fact haven't moved it and the muscles have become relaxed. Feels great to be out of it and great to be back to some kind of normal life."