17 Feb 2021
Reminisce sporting memories with HGCT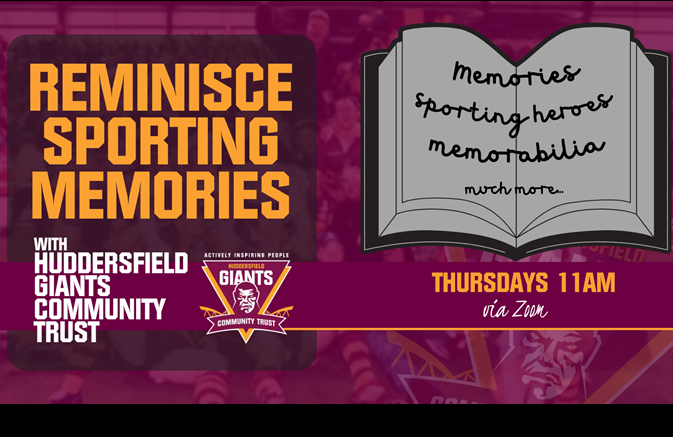 Huddersfield Giants Community Trust continue to offer their Reminiscence Sessions on Thursday at 11am to help that older adults may struggling from isolation, low confidence, dementia or ill-health. With a keen focus to help combat this we are using the power of sport to create an atmosphere that can bring happy and good thoughts through reminiscence.
Held on the online platform Zoom, these sessions are weekly and free to attend. An informal approach we feel this will suit users and allow for a light hearted atmosphere.
Our aim is to reach as many people as possible who have the same passion and would enjoy to reminisce, listen or share fond memories of Rugby League, either from Huddersfield Giants or local community clubs using memorabilia, photographs or just general chat.
An open invitation to anyone interested, we are also encouraging local care homes, carers to get involved where possible to offer the opportunity for residents.
This new project is supported by Looking Back who have already set up successful weekly sessions at other Rugby League clubs in Yorkshire.
If you or anyone you know would like to join our first session please email chrisb@hgct.co.uk for the zoom link and instructions how to join.