11 Mar 2021
Two days left to get early-bird discount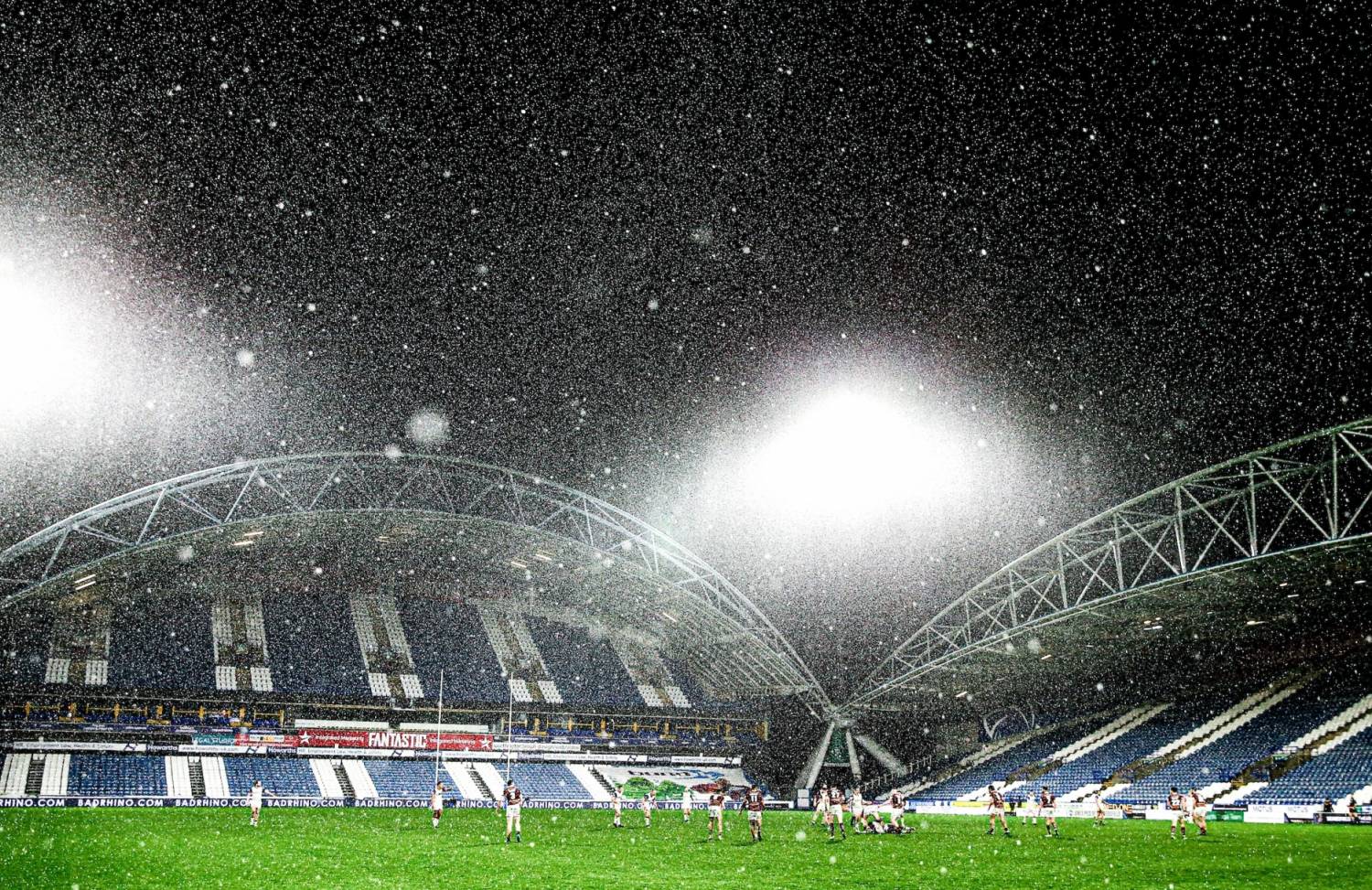 There are just two days to get the pre-match price of £4.95 for the Giants pre-season clash with Leeds Rhinos
Huddersfield Giants fans have just two days left to get their match-passes for this Sunday's clash with Leeds Rhinos (K.O 2:00pm), live on OurLeague, for the early-bird price of just £4.95. Supporters who wait until matchday to purchase their passes will pay an increased rate of £10 for Ian Watson's first game as Head Coach of Huddersfield Giants.
With a host of new signings for the Betfred Super League season, it is likely that it will be a first full hit out in Claret and Gold for many, with Ian Watson indicating it will be a full-strength squad as the build up to the opening game of the Betfred Super League season on Sunday 28th March intensifies.
Please note, as with a normal pre-season match, this is an all pay game for the OurLeague app. For the new 2021 Betfred Super League season, members will receive new codes to watch Super League games that are played behind closed doors however this match is not included in that package.
Huddersfield Giants Managing Director Richard Thewlis said –
"The Our League App was a success story last year in showing live games and will continue to do so while the restrictions around crowds are in place. The usual pre-season game would involve a sharing of cost and income and give a boost to club coffers ahead of the start of the season and via Our League we are able to replicate in some fashion this model.
"I do believe that streaming will become an even larger part of life as time moves on and supporter viewing habits change as no doubt will the broadcasting of live sport in general. This game is a trial for us in terms of running our first ever pay per view game via the RFL and like the Leeds club we are keen to gauge uptake and have kept the price low deliberately to gain as large an audience as possible."
The game will be available to fans at a cost of £4.95, please be aware the price will rise to £10 on the day of the game, so fans are encouraged to purchase in advance of game day. In order to purchase the game, you need to be logged into your Our League account on the rugby-league.com website. You cannot purchase within the app.
To purchase the stream:

1. Ensure you are logged into your Our League account, or create one if you don't already have one.
2. Head to the Live Stream section.
3. Click on the stream you wish to purchase.
4. You should now have been redirected to the payment page.
5. Please follow the payment process steps.
6. Once you receive your order confirmation, you can now watch the match via the Our League app on the 'videos' section of the app home page, or via the website.
If you have any problems purchasing the stream, please click here.