11 Mar 2021
Trout says Giants 'raring to go' for Leeds test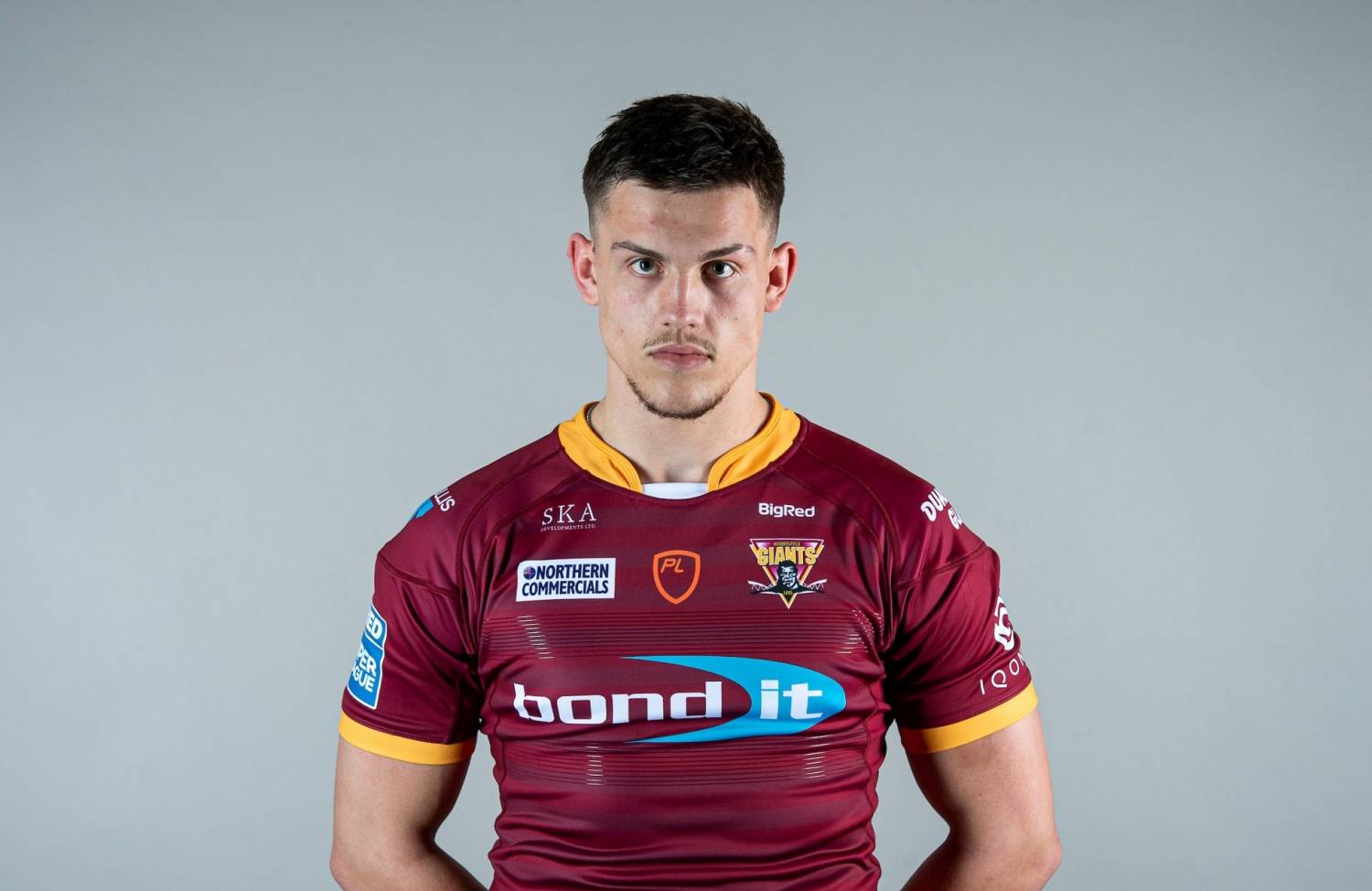 Owen Trout says that the mood in the Giants camp is excellent and everyone is 'raring to go' ahead of the Giants clash with Leeds Rhinos, this Sunday (K.O 2pm) live on OurLeague.
"Today alone everyone has been saying how good it was and how well everyone is training. Everyone is raring to go and they're all excited and feeling really good ahead of the game" said Trout, who made a try-scoring debut for the Giants against St Helens in 2020, the first of six first-team appearances in his rookie year.
Despite this, the goals for the game are clear - focusing on knowing individual roles and making sure their gameplay and structures are polished ahead of a competitive Super League season.
"We've been making sure our game in general is going to be good and tight. Everyone knows what we need to do and to go 100%. We're not so much focusing on tactics, but everyone knowing their roles."
"It's always good to get the win when you play, it's more about making sure everyone knows their role and gets the opportunity to play. It's also the last chance we'll have to make an impression on Watto to get that place in the squad for the first game."
Trout arrived from Leeds last year after rising through the Academy at the club, but when asked if he's been been divulging any information on his former teammates, Trout says the changes in the past year have led to him being as blind as anyone as to how the Rhinos will line-up.
"I haven't been there for a year, they've had a lot of changes so I don't think I'd be much use. I'm just as blind as anyone, I'm focusing on my game, not theirs."
Much has been made of both the raft of new signings that Ian Watson has made in the 2020-21 off-season, Trout has lauded the impact of the signings on the intensity of training.
"They've been making training a lot harder and more physical which makes me a better player, which is a good thing."
Trout arrived at the beginning of last year as an exciting young forward and impressed in his opportunities in 2020, coming off the bench six times in his first season at the club. Trout sees himself as a first-teamer and wants as much first-team action as possible.
"I see myself as a first-team player and I want first team opportunity. When I signed, I came for more game time, I want to be playing in the first team as much as possible."
For the full interview, visit GiantsTV for the extended preview of this Sunday's game.
To purchase the stream:
1. Ensure you are logged into your Our League account, or create one if you don't already have one.
2. Head to the Live Stream section.
3. Click on the stream you wish to purchase.
4. You should now have been redirected to the payment page.
5. Please follow the payment process steps.
6. Once you receive your order confirmation, you can now watch the match via the Our League app on the 'videos' section of the app home page, or via the website.
If you have any problems purchasing the stream, please click here.