14 Mar 2021
Watson impressed with Giants in pre-season win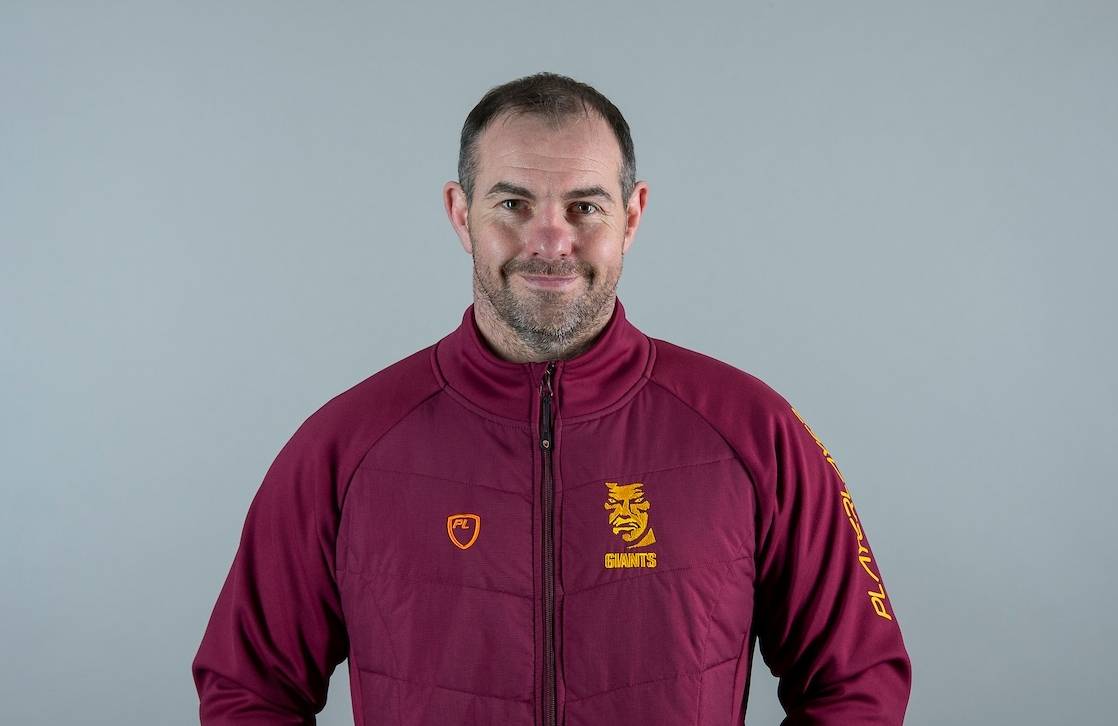 Ian Watson was pleased with his debut win as Giants Head Coach, beating West Yorkshire rivals Leeds Rhinos 22-16, but believes that there are plenty of learning opportunities for the squad ahead of their Super League debut against Hull FC.
"The start was really important, and how we manage to get in an arm-wrestle with Leeds. We knew they'd be more direct, we wanted some confrontation to test our middles. I thought our middles were really good to be fair. There's a lot of learning opportunities for them and things that will need to get better."
"We spoke about how we knew it was going to be confrontational and I thought for what we did and what we got out of it, I thought it went well."
The Giants were forced into an early change as full-back Olly Ashall-Bott, who made his debut for the Giants, was pulled with an injury early on in the game. Watson has confirmed that despite being a little worse for wear, the injury will be assessed over the coming days but doesn't look as serious as first thought.
"A little bit sore, we've been careful with Olly. We just him to run for an extra 5 minutes so he can feel a bit more comfortable that it's nothing major but we'll assess him over the next couple of days."
The change to at full-back saw Lee Gaskell drop into the Number 1 jersey in Ashall-Bott's absence, followed by a cameo for England Youth international, Aidan McGowan, who produced the tackle of the game late on to deny King Vuniyayawa. Watson was impressed by both options, and was very impressed with the youngster.
"We've had options like that before, an extra half that can drop in. We ran Gaskell at full-back last week against Halifax to give him more game time there. We've had other options - and it was pleasing to see Aidan McGowan getting that tackle right at the end."
"He's a strong kid and that was a great full-back tackle. If that was in Super League, they'd be going nuts at how good a tackle it was."
Other than Ashall-Bott, Watson confirmed that the rest of the squad have come out of the game in decent condition.
"There'll be a few more bumps and bruises but everyone should be okay. Michael Lawrence picked up a tight hamstring, so we didn't bother testing him after that."
With the pre-season win in the books, focus now switches to the Giants opening round Betfred Super League clash with Hull FC, Watson will review the footage from todays match and make improvements, then look forward to the opening round of the 2021 campaign.
"We'll recover up after today, we'll have a look at what we can improve it. Next week we'll look to improve that, then we'll start looking at Hull FC."
The Giants rotated a number of players in the second half, and Watson was pleased with how the next generation of Giants adapted to the challenge of the Cup winners.
"Its great to have options to choose from throughout the group. I was really impressed with the way the youngsters adapted - we left an experienced player out there, but I thought they did really well."
With Season Cards from just £99 for Over 30s and £50 for Under 30s, having a Giants Season Card is the only way to catch all the action, as all games, televised and non-televised will continue to be streamed for season ticket holders via Our League whilst games remain behind closed doors. Click here to visit our dedicated Huddersfield Giants Season Card website to get yours today.