25 Mar 2021
Northern Commercials Continue Their Presence On Giants Playing Shirt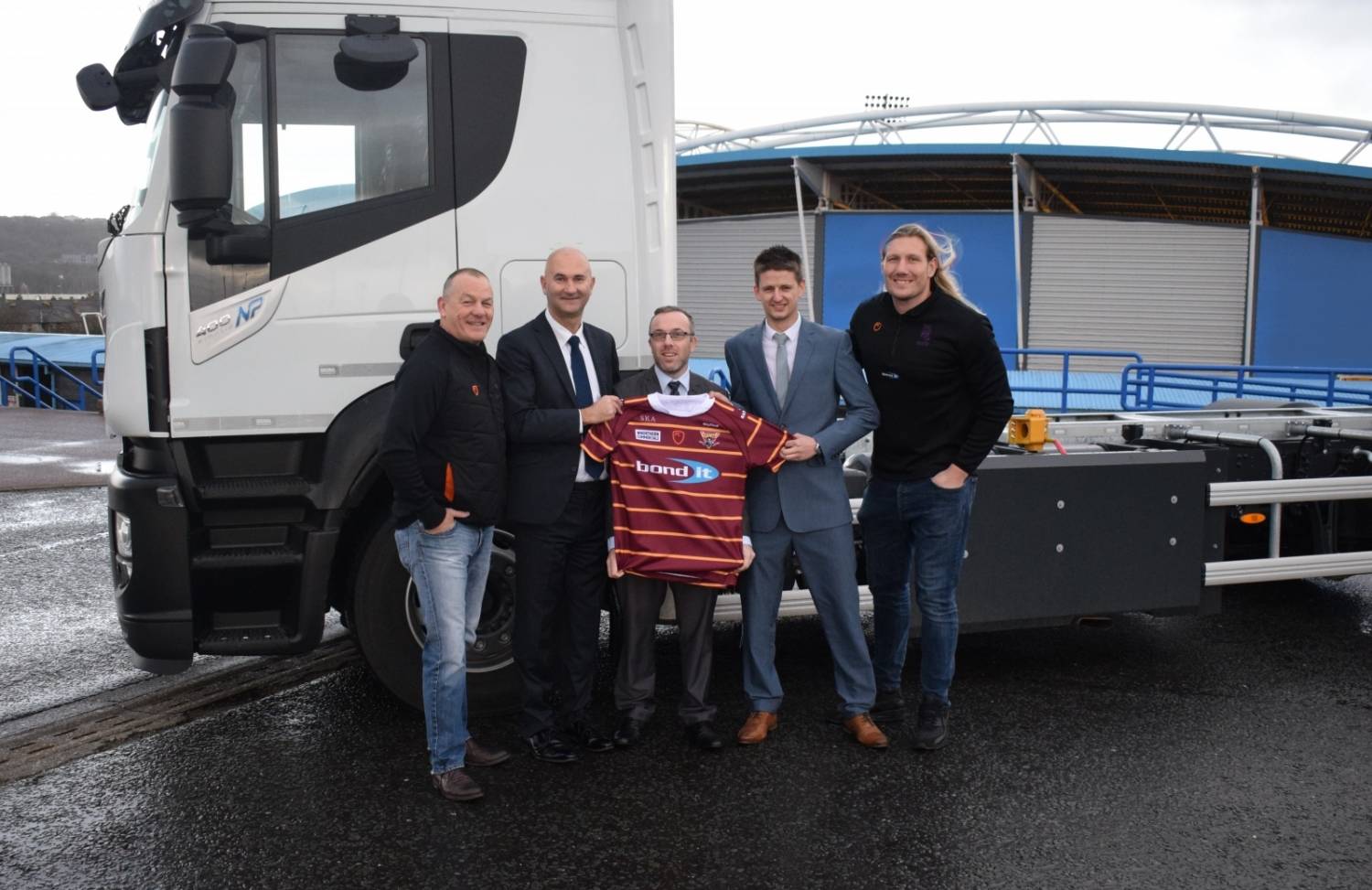 Photo taken prior to the Covid-19 pandemic in January 2020

Huddersfield Giants are proud to renew their partnership with local commercial vehicle supplier Northern Commercials with Giants supporters benefiting from their exclusive offers.
Appearing on the front of the team shirt for the second year running, the Northern Commercials logo will get plenty of airtime as the first 4 Giants games are televised live on Sky.
An independent business formed in 1971, Northern Commercials sell new and used commercial vehicles, specialising in the Iveco and Fiat ranges. They operate from 6 locations across the UK and pride themselves on customer satisfaction.
Roger Peel, Managing Director of Northern Commercials, commented: "We are pleased to renew sponsorship of Huddersfield Giants for the 2021 season in the Super League.
We have long been involved in sports sponsorship; aligning ourselves with organizations that place an emphasis on Corporate Social Responsibility which Huddersfield Giants demonstrate with their community network events. We would like to take this opportunity to wish Ian Watson and his team the very best for the season success".
Huddersfield Giants Commercial Director, Andrew Watson commented ". As we enter our 19th consecutive season in the top flight of rugby league, we look forward to bringing Northern Commercials lots of local, regional and national tv coverage. To maintain such a large and prestigious business as Northern Commercials onto our shirt is tremendous and we thank MD Roger Peel and his colleagues".
Huddersfield Giants Club Ambassador Eorl Crabtree added "I'm Personally Delighted to have been directly involved in bringing Northern Commercials on as Shirt Sponsors; we have built up a great relationship over the last year and know the partnership will only grow from strength to strength".
Visit www.nor-com.co.uk to view the Northern Commercials latest offers and services.