2 May 2021
Captain's Comments sponsored by Fork Truck Services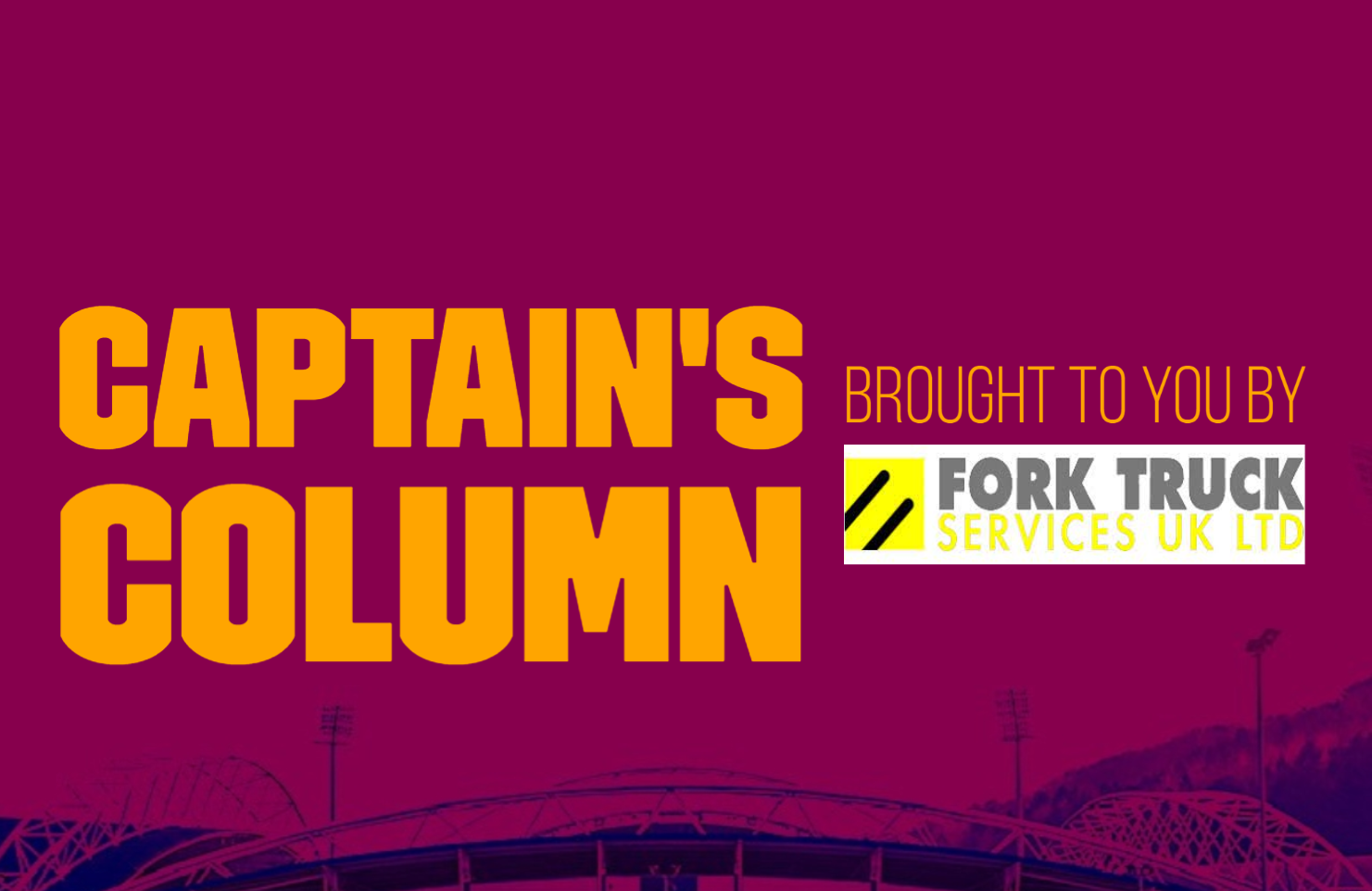 Hello and from wherever you're watching this week's game, I wish you the very best and hope you are safe and well from all of us at Huddersfield Giants.
Once again, it's heart-breaking to know that you, the fans, won't be with us this week against our West Yorkshire rivals, Leeds Rhinos. This game always means a lot to the fans and to the people of Huddersfield as a whole and it's devastating for us players not to be able to feed off the atmosphere and passion you would surely have filling the stands today.
The game against St Helens, despite the defeat, showed us the level that we can attain if we stick to the process and the plan of the coaching staff and this week again we have to stick to our plans and processes and build on the progression we have made in previous weeks and bring the lessons we've learned to the field again in search of our first win. Our defence and our intensity has been there in patches, most notably in the second half of games, but the competitiveness of Super League means that we need to produce 80 minute performances regularly to achieve our goals.
Leeds are a strong side with plenty of depth and despite the missing personnel they have this week, still pose a really strong threat and they will be itching to set the record straight after defeat against Hull KR last time out. Both sides will be up for the game and no-one will want to leave the field without the two points. Even without you there, we'll need to harness the passion that is sure to be present all over Huddersfield, remember our jobs and trust the process and I believe we'll be able to get off the mark for 2021.
Keep well, and I look forward to seeing you soon,
MICHAEL LAWRENCE