15 May 2021
Giants Academy suffer narrow loss on opening day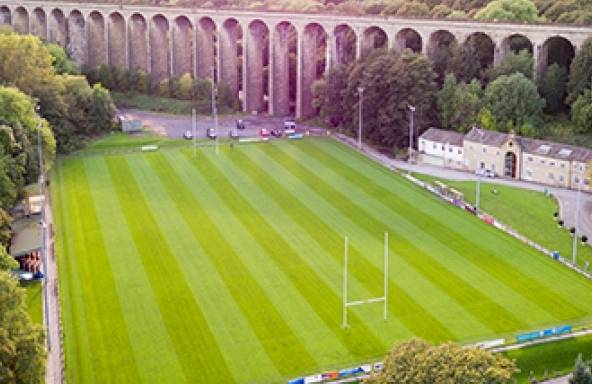 Huddersfield Giants Academy 20-24 Castleford Tigers Academy
Huddersfield Giants Academy returned to action at Lockwood Park, but despite a spirited performance, fell 20-24 to Castleford Tigers Academy. The Giants got off to a slow start, with the visitors gaining the upper hand after 4 minutes, missing the conversion, but brought themselves back into the game with tries from Connor Carr and Josh Howe, and a side-line kick from Will Pryce in a first half that was dictated by the conditions heavily. The Giants went in at half time with a 10-4 lead.
The second half opened up considerably, as both sides got into the rhythm after well over a year without competitive action. with the visitors breaking through and levelling the score at 10 points a piece. Seven minutes later, Sean Slater exploited a gap tremendously to give the Giants the lead again, and Will Pryce was on point with the boot make the scores 16-10 with 20 minutes to play.
Both sides would enter an arm wrestle for the third quarter of the game, but Castleford would strike first in the final quarter with a try in the 66th minute to level the game after a converted try, and five minutes later would take the lead for the first time since the opening minutes of the game. The Tigers would make it back-to-back-to-back tries in the 75th minute to make the scores 16-24, but despite a late try to cut the deficit to four points, the Tigers would get the win, beating the Giants 20-24.