1 Jul 2021
Chairman's Notes sponsored by BondIt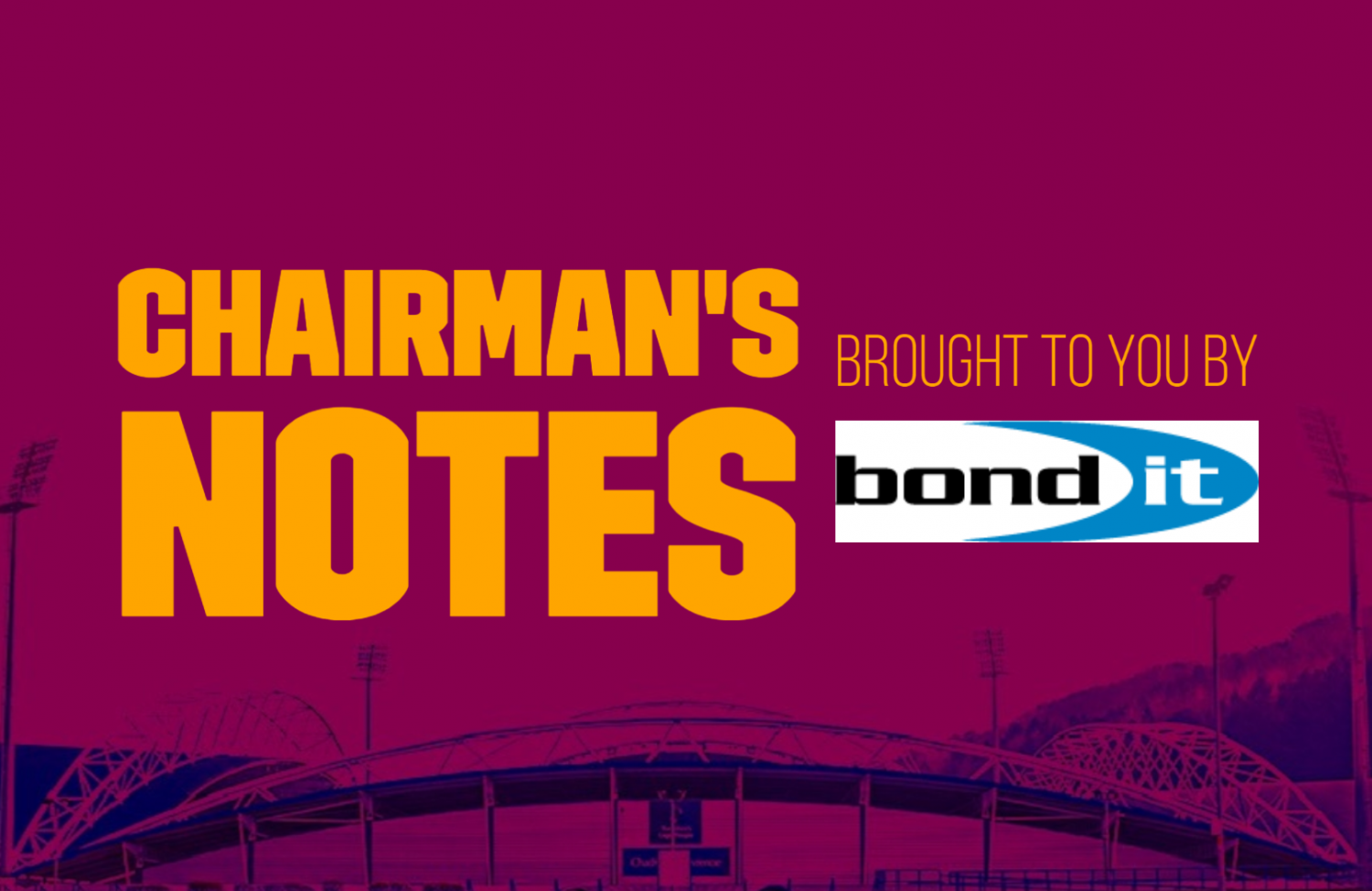 It's been a very disappointing couple of weeks for the Giants.
Our defeat by a depleted Salford team was not anticipated. We have the quality and experience of so many international player to "put to bed" a team struggling near the bottom of the league table. Yes the referee made an unimaginable blunder in sending the wrong man off but the fact remains it was 13 against 12 for a substantial part of the game.
The defeat at Hull was a different matter. Due to injuries we knew we it would be difficulty to field our best side. The situation was exacerbated by Tim Sheens request to include 5 of our squad in the "All Stars" side to play against England. This meant we really didn't have sufficient numbers to field a team.
The reason is all clubs made a commitment at the beginning of the season to support the internationals particularly as this is World Cup year. It was scheduled to be a no league game weekend but due to Covid-19 we, and other teams, sought permission to play a game to "catch up". This was granted by the RL providing we honoured our commitment to the International.
However after length discussions with Hull FC, the Rugby Football League and the cooperation of teams we had loaned players to, we managed to field a squad which did themselves proud - particularly in the first half. It proved we have talent in depth which bodes well for the future. Unfortunately we lost more players through injury.
Just a word about the contribution Giants players made to the win over the a national team. I thought they all should be congratulated on their performance. So to tonight's game. We are up against the "form team" in the competition. Due to injuries we are missing key players. Few of the pundits will give us any chance. It is up to the players to show us their grit and determination. It is up to us to turn up and support them.