12 Jul 2021
Portcullis Partners on Giants Playing Shirt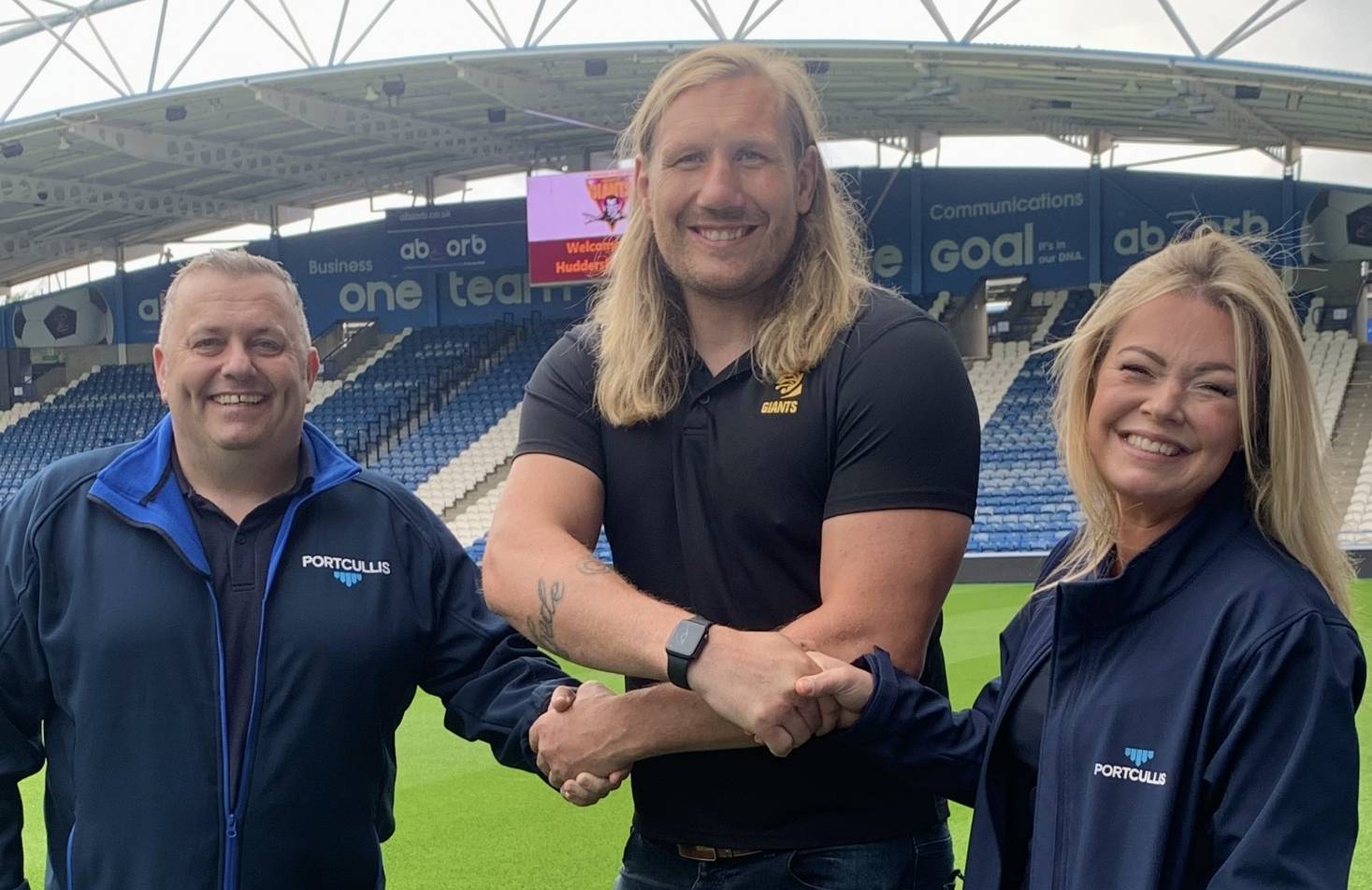 Huddersfield Giants are proud to announce Portcullis Site Services, as kit partner for the 2021 Super League season with the Portcullis branding set proudly on the right shoulder of the Giants playing shirts.
Established in Huddersfield 2007, Portcullis Site Services provide quality repair, service and installation of industrial doors and loading bay equipment across all manufacturers.
Stephen and Michelle Grierson, Managing Directors of Portcullis commented: "We are pleased to partner with the historic Huddersfield Giants club and the town that gave us all rugby league in 1895".
Huddersfield Giants Ambassador, Eorl Crabtree presented their framed shirt and commented "Huddersfield Giants are delighted to partner with Portcullis and have them positioned on the playing shirts for the 2021 season. I encourage our supporters to get behind this great local company that is successful across the UK".
Visit https://www.portcullis-site-services.co.uk/