25 Aug 2021
Chairman's Notes sponsored by BondIt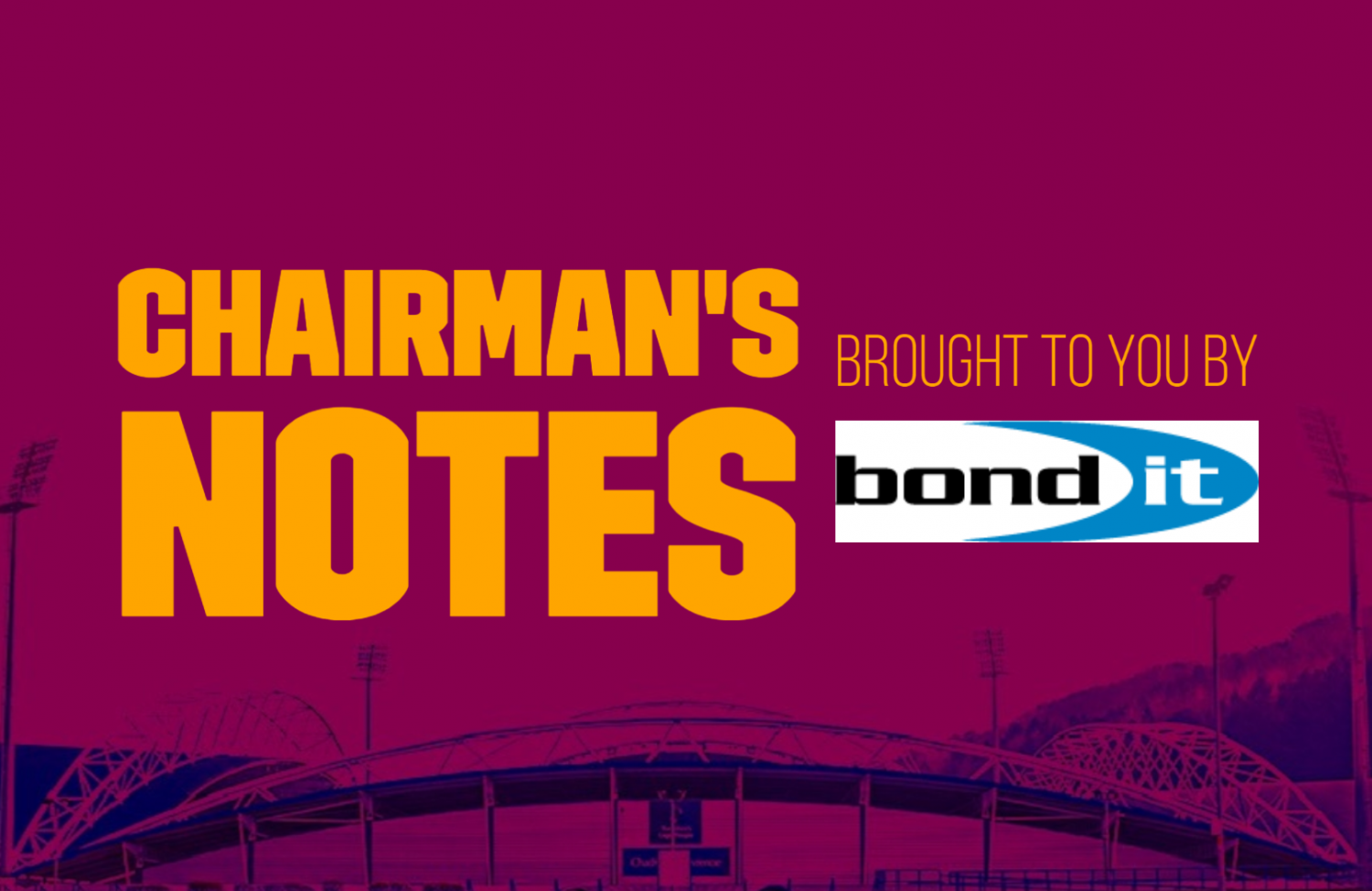 It seems a long time since our last home game but it's less than 3 weeks during which time we have lost 2 encounters.
The Wakefield game was one of the strangest I have endured. Bren and I attended the christening of our first great grandson and listened to Radio Leeds on the way to the ground, the beginning of which sounded like a complete disaster. We arrived at the stadium immediately before we scored the first try and, thankfully went on to win.
Those of you who attended the Salford and Leeds matches could have anticipated wins in both games but it was not to be. The stats showed we were dominant in the first half against Salford and that was apparent on the field. Their breakaway try just before half time seemed to change the mood and us having a try denied didn't help and we lost by a narrow margin.
The Leeds match was different neither side was dominant and mistakes were evident on both throughout. It could have gone either way.
Having said that we were, and still are without so many senior players and our youngsters are having to carry the burden.
As well as they all have played, and they have been terrific, they need experienced men to support them.
I would like to thank those of you who travelled to these away games. Your vocal support at Salford in particular was was outstanding and I especially liked the female caller and the joint responses. Please keep it up and let's hear you at home.
And so to this weeks game against Warrington. I feel sure the pundits will give us little or no chance but they need to remember we defeated them on their own ground earlier in the season, again with a much depleted team.
I anticipate we will see the return of some seasoned players this week to strengthen our ranks and, even when we lost you could see the principles of our coach coming through and much evidence of a team to be reckoned with.
Best wishes Keith"