9 Sep 2021
Giants sign star Great Britain prop forward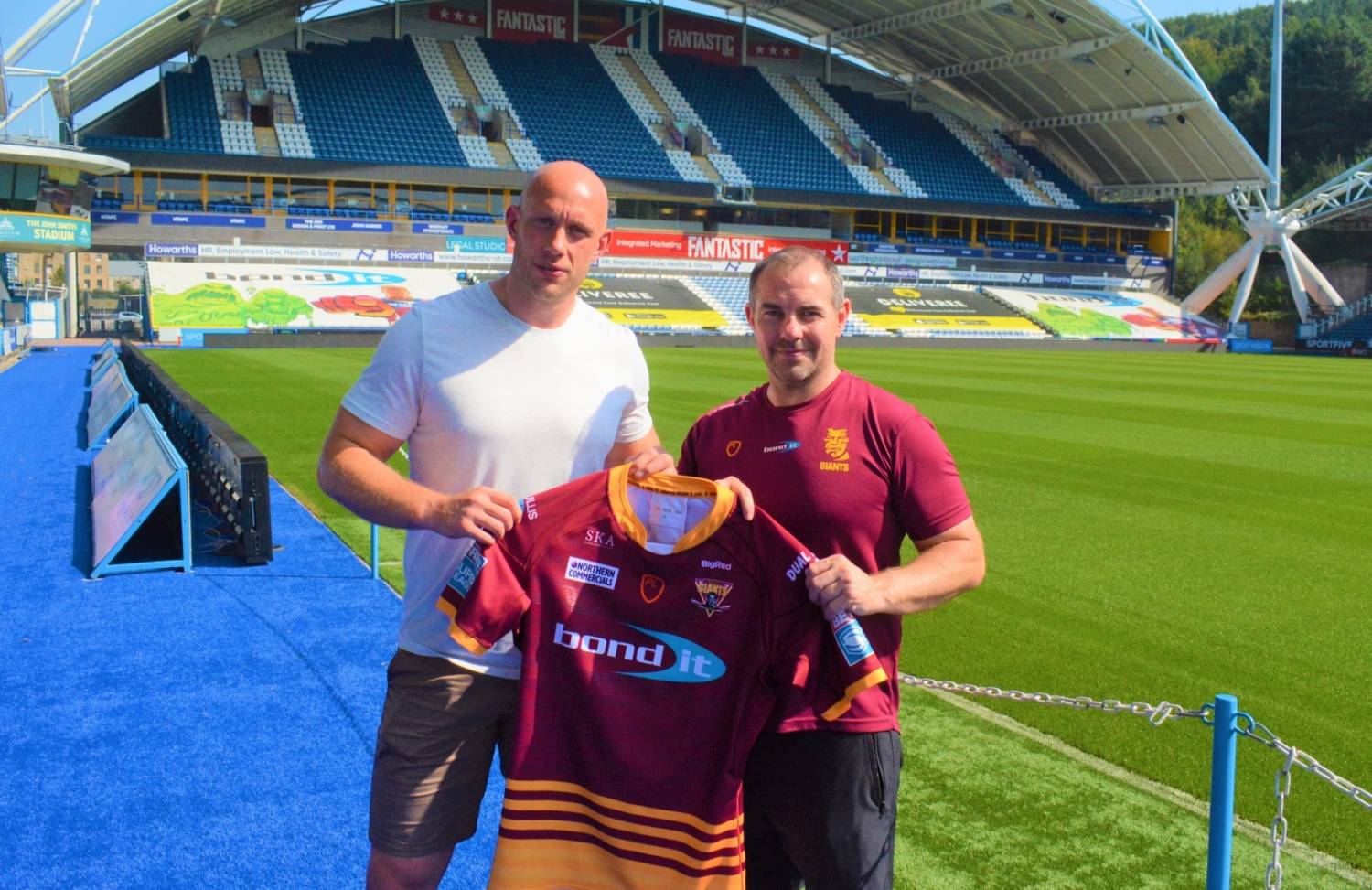 Huddersfield Giants have signed England and Great Britain International Chris Hill on a two-year-deal. The 33-year-old prop forward has had a storied career, appearing in seven major finals, winning two Challenge Cups with Warrington Wolves. He was also selected for the Great Britain Lions tour in 2019, and has been selected for England on 29 occasions.
Huddersfield Giants Head Coach, Ian Watson said: "He adds leadership to the group, he's been there and done it: won Challenge Cup finals, played in Grand Finals, and played for England and Great Britain. He's been in and around every kind of environment you want and he's exactly the kind of person to educate our younger players.
"When he's with us, the younger players will see how he conduct himself and how he goes about things and what kind of person, on and off the field, he is."
"He'll lead from the front, he's probably been one of the best front-rowers in the competition this year and he'll be looking to get into the World Cup squad, which will mean he's motivated to perform and lead the team on and off the field."
"He'll come and get his feet under the table, and naturally the younger lads will see how he goes about things, how he talks and how he trains and that'll educate them. We want to create a legacy in which Huddersfield are a top four team consistently, but to do that the younger players need to be guided in the right way. You need balance of experience and youth in your group and I believe we're getting there now."
Chris Hill said: "I've got a lot left to give and it's great to have the opportunity to come here and play for Huddersfield Giants. I get on well with Ian Watson and I used to play with him at Leigh so I have the connection. It's nice to come over and settle right in."
"Me and Ian Watson worked on the Great Britain tour together, I know his style of play and I know what he's like. I'm expecting an intense, rugby-orientated style of coaching. I know how he plays and what he wants in games and what he looks for from his players."
"There's lots of youth here - I'm looking forward to working with Oliver Wilson and Matty English. Being captain at Warrington, I've been used to taking a leadership role and I know what that entails, on and off the field, and putting in the extra behind the scenes to make the club a success."
"I have big expectations of this team. We're looking to fight for a role in that Top 6 and to play in the bigger games - I've played in some of the bigger games myself and I'm looking forward to doing that here."