13 Sep 2021
Giants celebrate 10 years of 'Bond It' support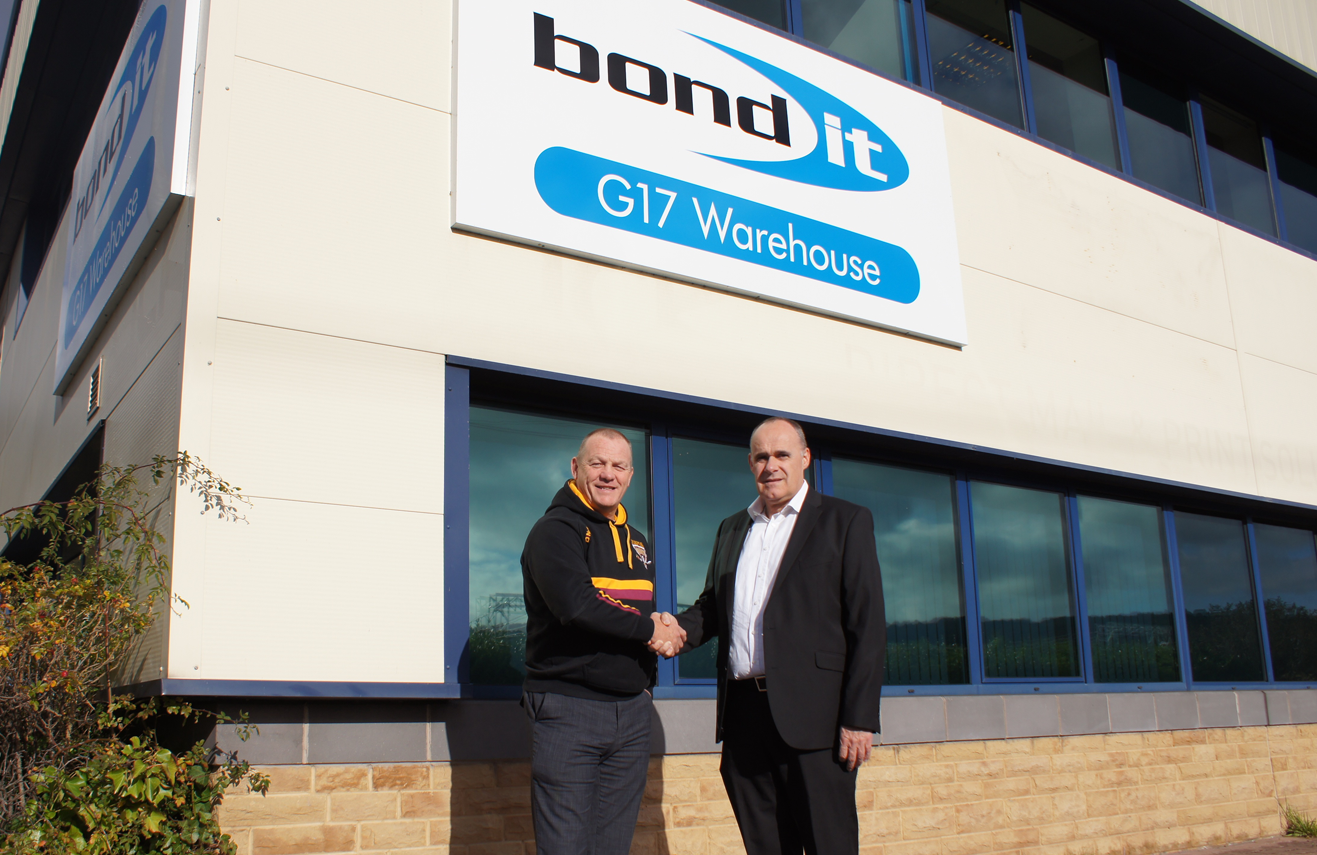 The Giants are celebrating 10 years of support from 'Bond It' at our last home game of the season. As a sign of gratitude from the club to our main shirt sponsors Huddersfield Giants and Bond-It will be offering "kids for a quid" at the game against Leigh Centurions on Sunday 19th September at 3:00 pm.
Bond It Day will mark the 10-year anniversary of the successful commercial partnership between the Elland based, world leading building chemicals manufacturer and Huddersfield Giants.
Giants Commercial Director Andrew Watson said "It is only right that we celebrate the partnership and the support that Bond It have given us over the last ten years.
"To celebrate their work with the club, it's great that we're able to offer a fantastic deal for families in the area to come and watch the Giants in our final Super League game of the season."
"We're excited to see big numbers down at the Stadium, celebrating our partnership with Bond It and hopefully marking the end of the season with a victory against Leigh Centurions."
Bond-It Chief Executive Officer, David Moore said: "One of the best business decisions we made as a company 10 years ago was to sponsor The Giants. Having our name on the front of The Giants shirt and being associated with a major sports team meant that from February to October for the last 10 years our brand has appeared on one TV channel or another on a regular basis. This was how we started but it became much more than that, we became real fans of the club."