22 Sep 2021
Homegrown star English stays with Huddersfield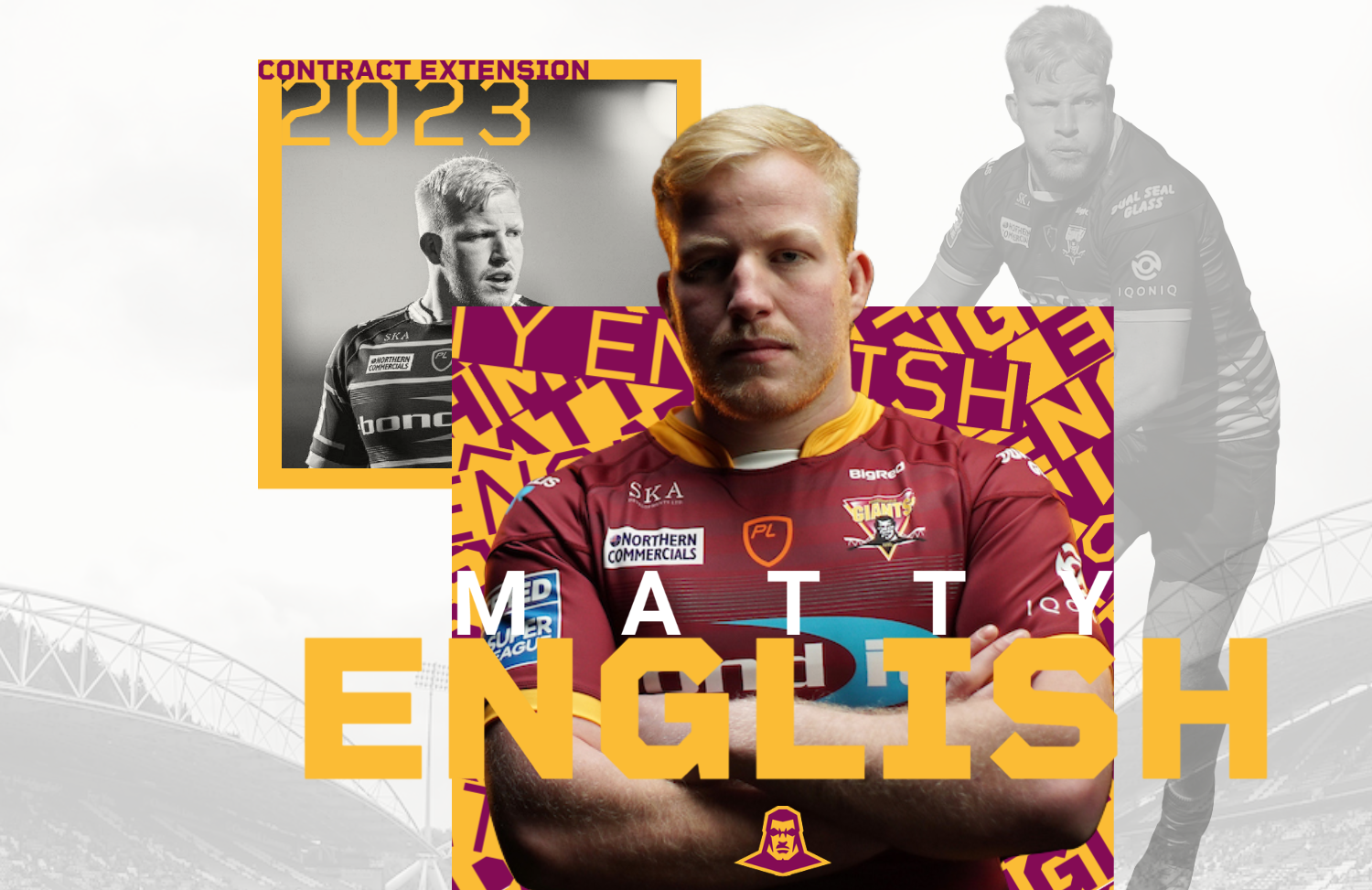 Homegrown star Matty English has signed a one-year contract extension, which will see him stay at the club until the end of the 2023 Season. The 23-year-old has progressed through the Scholarship and Academy system at Huddersfield Giants, and has made 70 appearances for the Giants since his debut in 2017.
Huddersfield Giants Head Coach, Ian Watson said: "It's important we try to keep these guys, so to get Matty English to extend is a really big plus for us."
"The big thing from this season that's been really pleasing has been the young players coming through. They're getting a lot of game time and they're getting games thick and fast. There are a lot of young guys in there, and Matty English is one of them.
"Players learn by playing and Matty's been playing lots of Super League games and he's developing. Matty's been central to everything we've been doing this year.
"We're trying to bring in a mix of youth and experience to balance the side and help the younger players develop. We've seen what these younger guys can do, we want to develop them in the right way. You have to have a perfect balance and blend."
Matty English said: "I like the way the club is going. Ian Watson is bringing something new to the club. The club have made a bold statement and backed him to rebuild this side, and being part of the plans for that rebuild is something I really want to be involved in."
"Ian Watson is so hands on, he lives and breathes Rugby League. He's really video orientated so he shows you how you can improve. He's making sure we're heading in the right direction."
"It's pretty special for the Academy Boys who have come through the club together. Some of us did Scholarship together, so we've been working and playing together for the best part of 10 years. It's special to work and train together with mates you've known for years and I'm proud of how we've all come through the system together."