6 Sep 2022
Thank You Antony Collins!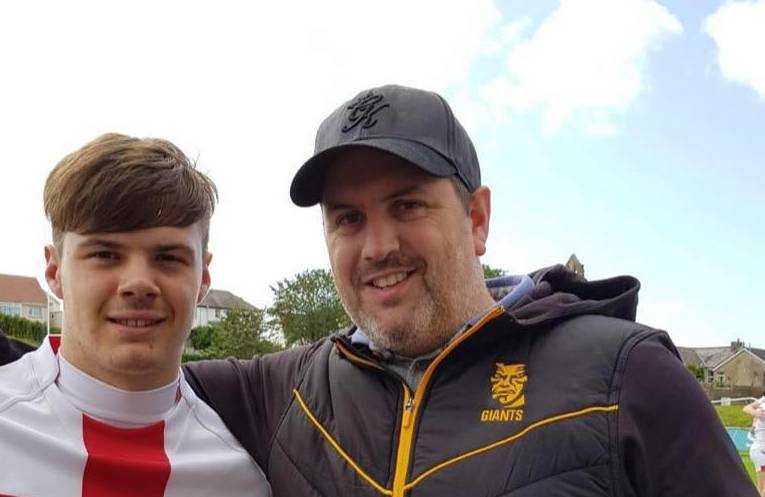 Everyone at the Huddersfield Giants would like to pass on their gratitude and thanks to Scholarship coach Antony Collins who will be leaving the club in a change of career path.
Antony has been a volunteer coach with Huddersfield Giants for 6 years now and, through his passion for the sport and coaching, has helped many young men progress their careers as they enter the world of Rugby League. Antony's passion has not stopped with the Giants as he has also been a coach at Moldgreen RLFC. Antony has been a valuable member of the coaching staff who helped out in more than just his area around the club.
Many may also recognise the name Collins from former Scholarship player George Collins (Pictured left) the son of Antony, who also passed through the scholarship side under his father's wing and has since moved to Castleford Tigers and featured in their first team during pre-season.
"The club would like to with Antony luck in his future endeavours and thank him for being a part of the player development pathway which has been so crucial to the club's current success and future. His commitment, time and experience as a volunteer has been invaluable. All the best Antony!" - Head of Rugby Andy Kelly