13 Sep 2022
HGSA present £17,430 cheque for 2022 fundraising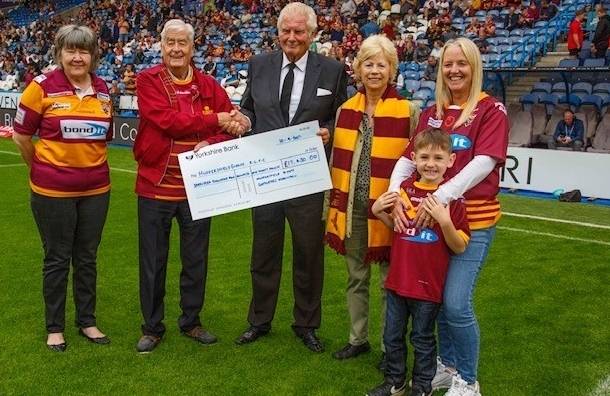 At our final game of the 2022 Betfred Super League Season, the Huddersfield Giants Supporters Association presented the club with a cheque for £17,430, the sum total of the HGSA's fundraising for 2022.
Huddersfield Giants Supporters Association assists the club with the running of Academy, Scholarship & Reserve matchdays at the club's home games in 2022, and also runs a host of events throughout the year including monthly meetings and supporters events.
Huddersfield Giants Managing Director, Richard Thewlis said: "This is a welcome and much appreciated boost for everyone at the club for which we thank most sincerely everyone who has helped.
"The HGSA is a wonderful example of like minded Giants fans getting together to enjoy the camaraderie and fun of being involved with the club and the monies raised that naturally flow from their activities are growing year on year which is simply wonderful.
"The work they do with the lower grade sides in particular is nothing short of outstanding and I look forward to meeting as many as possible tomorrow evening at their latest event."