17 Apr 2019
GIANTS CELEBRATE HOSPITALITY SUCCESSES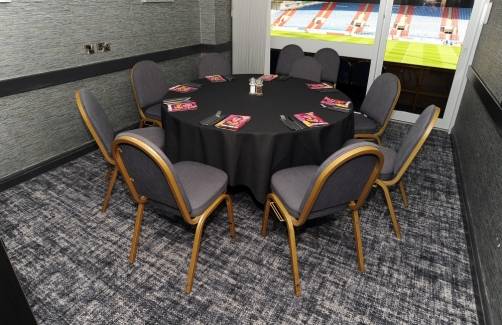 With Oakwood Kitchens coming on board as a box holder, we're all sold out for 2019.
We are delighted to announced that Oakwood Kitchens have joined the Giants as a box holder for the 2019 season. This means that boxes are fully sold out for the 2019 Season.
"We are delighted to welcome Oakwood Kitchens, especially as it means we have now sold out for this season" said Commercial Manager, Brian Blacker.
"We would like to thank our fantastic sponsors and our commercial team, as we are now approaching a full sell out for this season"
With just a few spaces in hospitality now available, in our Business Club sponsored by Legal Studio, our Big Dog Workwear 1895 Club and our 'Lunch & Crunch' hospitality for our Yorkshire Day Derby clash with Leeds Rhinos on the 2nd August, those wishing to see the excellent hospitality offering at the Giants should book early by contacting the Commercial Team on 01484 484145.