Huddersfield Giants Academy
The Huddersfield Giants Academy aim is to develop elite level Giants based rugby League players – with the ability to play Super League and beyond!
Our purpose is to provide and expand our program and pathway to give Giants based players the opportunity to be coached by professional and expert development coaches, conditioners, medical staff, providing a valuable experience and journey through our scholarship and Academy and age groups squads.
The Giants journey starts at U14 evolution and evolve programmes through to U18 Senior Academy playing across a range of age groups, conditioned and different challenges and playing competitions
Coaches and staff will look to support and challenge players in an environment and pathway that allows failure, at times, and promotes; decision making, adaptation, creativity, problem solving, resilience and creates self-aware young players and adults through core principles of the game and behavioural values.
We believe in the Holistic development of a player and run appropriate education programmes as part of our senior Academies journey. The Education provision delivers a BTEC level 3 course and our key A-level partner is Greenhead College.
The Giants Academy is constantly striving in 'the pursuit of excellence.'
We pride ourselves on the holistic, player-centric approach. The Giants Academy believe contact time is key to players' development and success.
We also believe education is just as important and technical and tactical development for players and insist on a high standard educational achievement to try and do as much as possible to help our players attain success.
The Giants Academy is split into two age categories, the Under 16s and Under 18s.
The Under 16s Scholars currently play eight games in the programme and have a minimum of five hours contact with Giants coaches and staff per week. This includes, technical and tactical training, athletic and physical strength development sessions, workshops and regular individual appraisals.
The Under 18s mirror - where possible - the first team with their fixture schedule. We train and educate on a day time basis that gives us the experience of a fulltime working environment. The Huddersfield Giants Academy will spend a minimum of 14 hours a week with the coaches and Strength and Conditioning staff, working on weights, skills, video sessions, injury markers, movement preparation and functional movement correction. This will run alongside a typically 16 hours in education. The day time structure allows for good integration and involvement with the 1st team, coaches and players.
Together with 14 hours of physical training, players in the Under 19s Academy undergo 16 hours of education at the Huddersfield Giants community trust education department. Working with education partners Loughborough College, the Giants provide full-time Academy players with a Performance and Excellence Pathway BTEC Level 3 Extended diploma in Sport and Exercise Science. Teaching is done at the Zone in Huddersfield, and covers psychology, physiology, biomechanics and nutrition. The A level provision for our players is done through a partnership with Greenhead College. There is extra value added by the extensive nature of the Huddersfield Giants education programme.
Click here to see the Education Offering of the Huddersfield Giants Community Trust
The Huddersfield Giants Academy continues to provide a solid and transparent pathway for players to become Super League players with the Huddersfield Giants, Other SL Clubs and Championship.
We have players who represent England Youth, Academy Origin, Academy Internationals, England Knights and England full international.
England
Jermaine McGillvary, Leroy Cudjoe, Jake Connor (now with Hull FC)
England Knights
Kruise Leeming, Darnell McIntosh and Matthew English.
Huddersfield Giants Academy graduates (Super League squad and debuted)
2019 - Dominic Young, Jon Luke Kirby, Izaac Farrell
2018 - Innes Senior, Louis Senior, Sam Hewitt, Oliver Russell, Jon Luke Kirby
2017 - Matthew English, Jake Wardle
2016 - Darnell McIntosh, Sam Wood and Liam Johnson
Giants regulars Michael Lawrence, Jermaine McGillvary and England International Leroy Cudjoe all came through the Academy.
Current Scholarship Players
Huddersfield Giants Academy has a number of members of staff dedicated to helping develop potential stars of the future.
Head of Youth Performance Andy Kelly leads a team of staff whose expertise and knowledge is continually supportive and productive in the player centric environment we have created.
Academy Head Coach is Kim Williams, who was appointed in 2020.
Players will also have a dedicated support network of specialists in Education, Strength & Conditioning, Medical and Welfare support.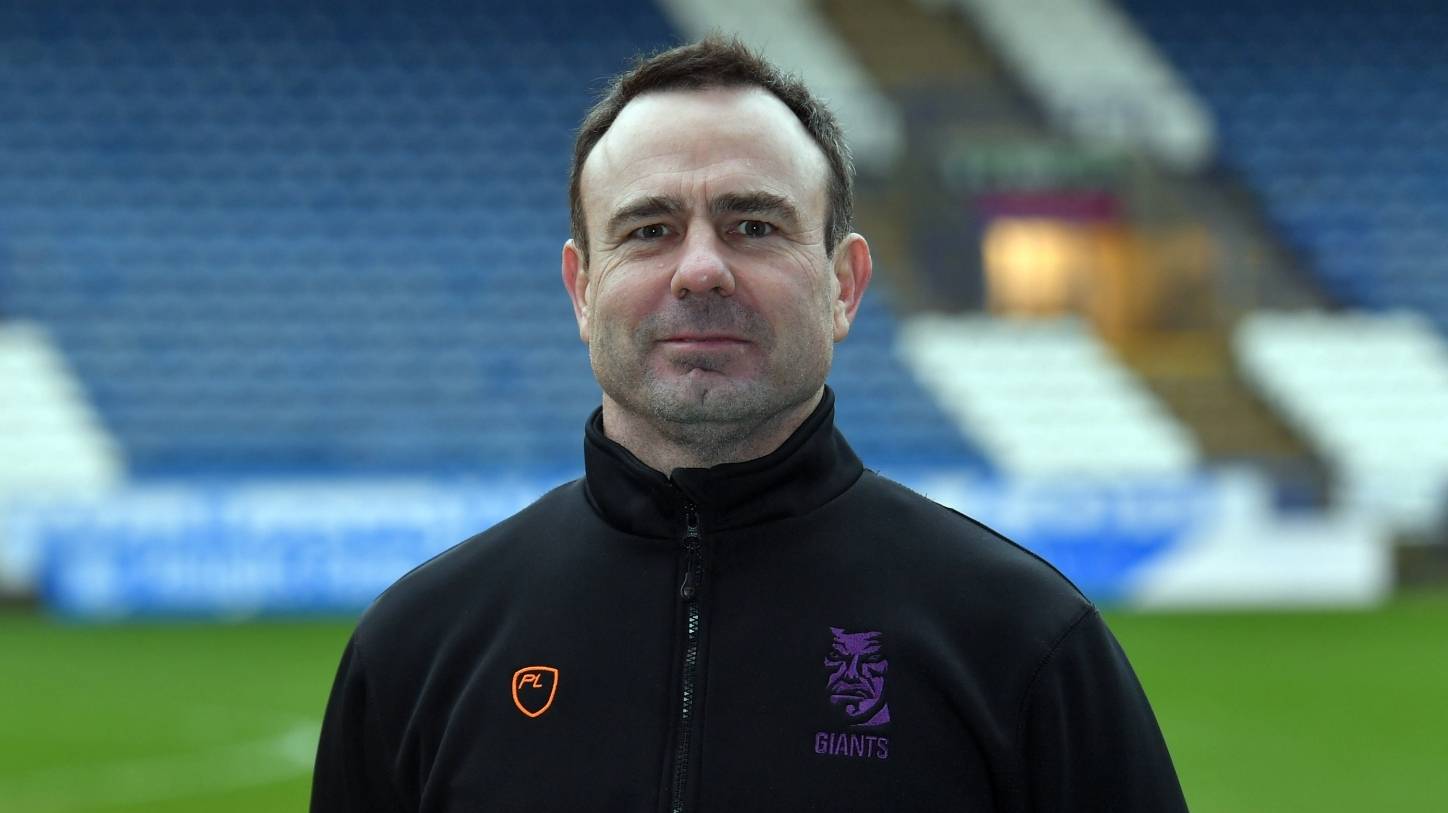 The Giants Academy has access to a number of high quality resources and facilities for players and coaches to utilise.
The current programme facilities are based around the first team environment at the Giants Training Centre for physical delivery, allowing Academy players to fully integrate with the first team, while academic studies take place at The Zone, a high quality learning environment. Field practices are at Leeds Road Incorporate Indoor.