6 Jun 2019
FAMILIAR FACE: STUART JONES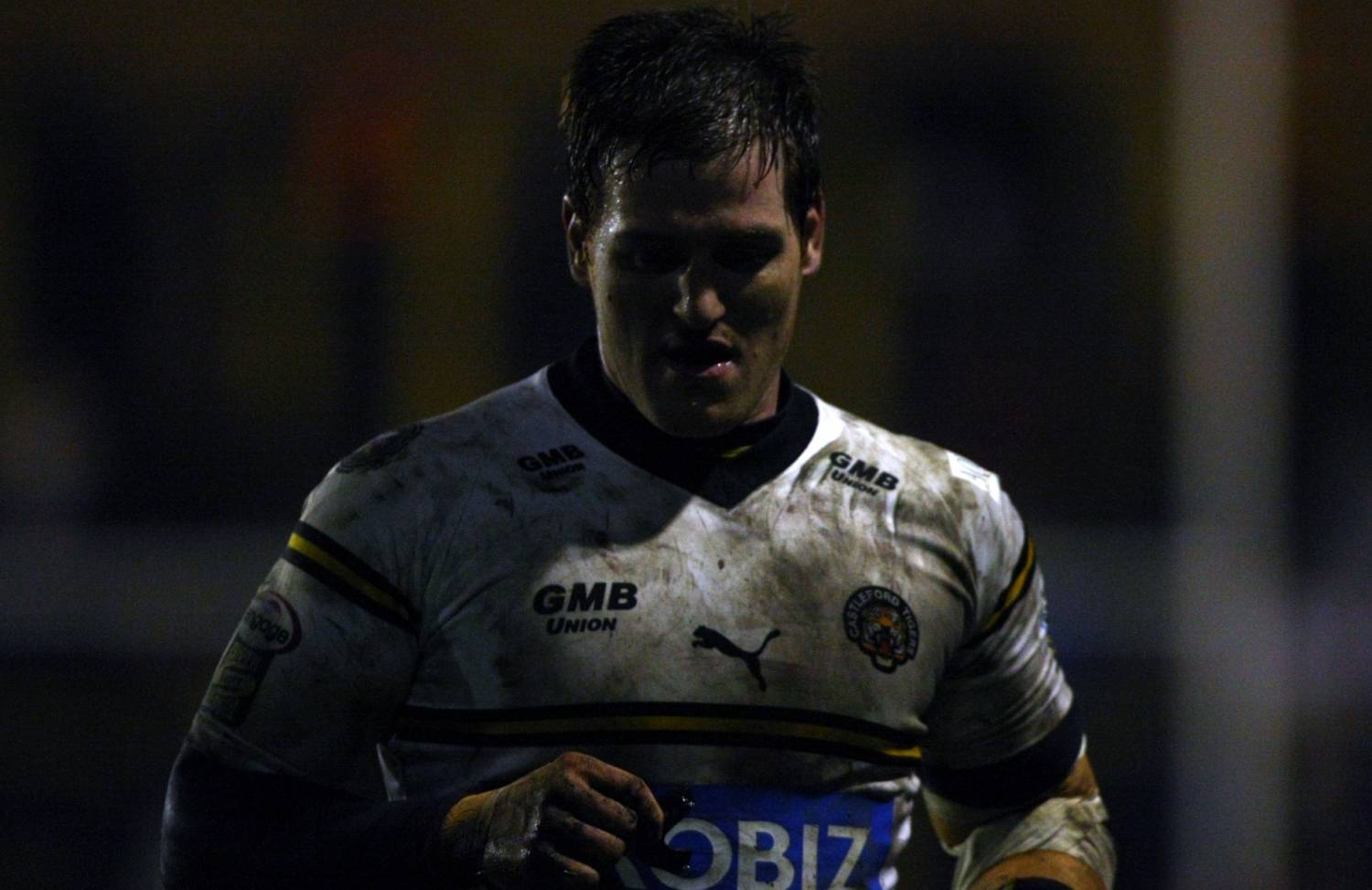 As the Giants and Tigers prepare to lock horns this Friday, we look at the career of a player who played for both clubs
By Jack Robinson

Jones mainly played as a second rower throughout his career. The Englishman began his career at the Wigan Warriors before moving to rivals St Helens. It was at that point that he moved over the pennies and joined the Giants, before he ended his career at the Castleford Tigers, citing that the time had come to step away from professional Rugby League.
As noted, Jones began his career in the North West at the Wigan Warriors. Jones made eight appearances for the cherry and whites in the 2002 Super League season, starting five of those games with his only try coming in a 19-12 victory over the London Broncos.
The following season, Jones found himself at Wigan's biggest rivals, St Helens. He made 19 appearances for the Saints in the 2003 season, including one appearance in the Challenge Cup. All of Jones' appearances in the redvee saw him come off the bench to try and make an impact in the game. He scored two tries during the spell at the saints.
The second rower then made the move across the pennies and joined the Huddersfield Giants ahead of the 2004 season. Jones spent five years at the Giants leaving after the 2008 Super League season had ended. Jones played 130 competitive games for the Giants during his spell at the club. His spell at the Giants was his first spell of consistent Rugby League, with his chances at his previous clubs limited. 118 of his appearances came in the Super League, with the other twelve in the Challenge Cup. In 2006, Jones was part of the Giants side who reached the Challenge Cup final where he started on the bench during a 42-12 loss to former club St Helens. 2007 was arguably Jones' best year in a Giants shirt, scoring five tries in 23 games for the West Yorkshire outfit.
Jones then made the move to the Castleford Tigers, where he spent the final four years of his Rugby League career. He played 102 times for the Tigers during his spell at the club. Jones was a consistent for the Tigers, featuring over 20 times in each of his four years at the club. Jones managed 14 tries for the club during his spell at the Tigers. During his spell at the Tigers, Jones was seen as a more versatile forward, playing at second row as well as loose forward, which he had done before and also at hooker.
Jones then left the Tigers and ended up retiring at the age of 30 as he announced that he will be stepping back from being a full-time Rugby League professional.