13 Jun 2019
PLAYER TO WATCH: LEE GASKELL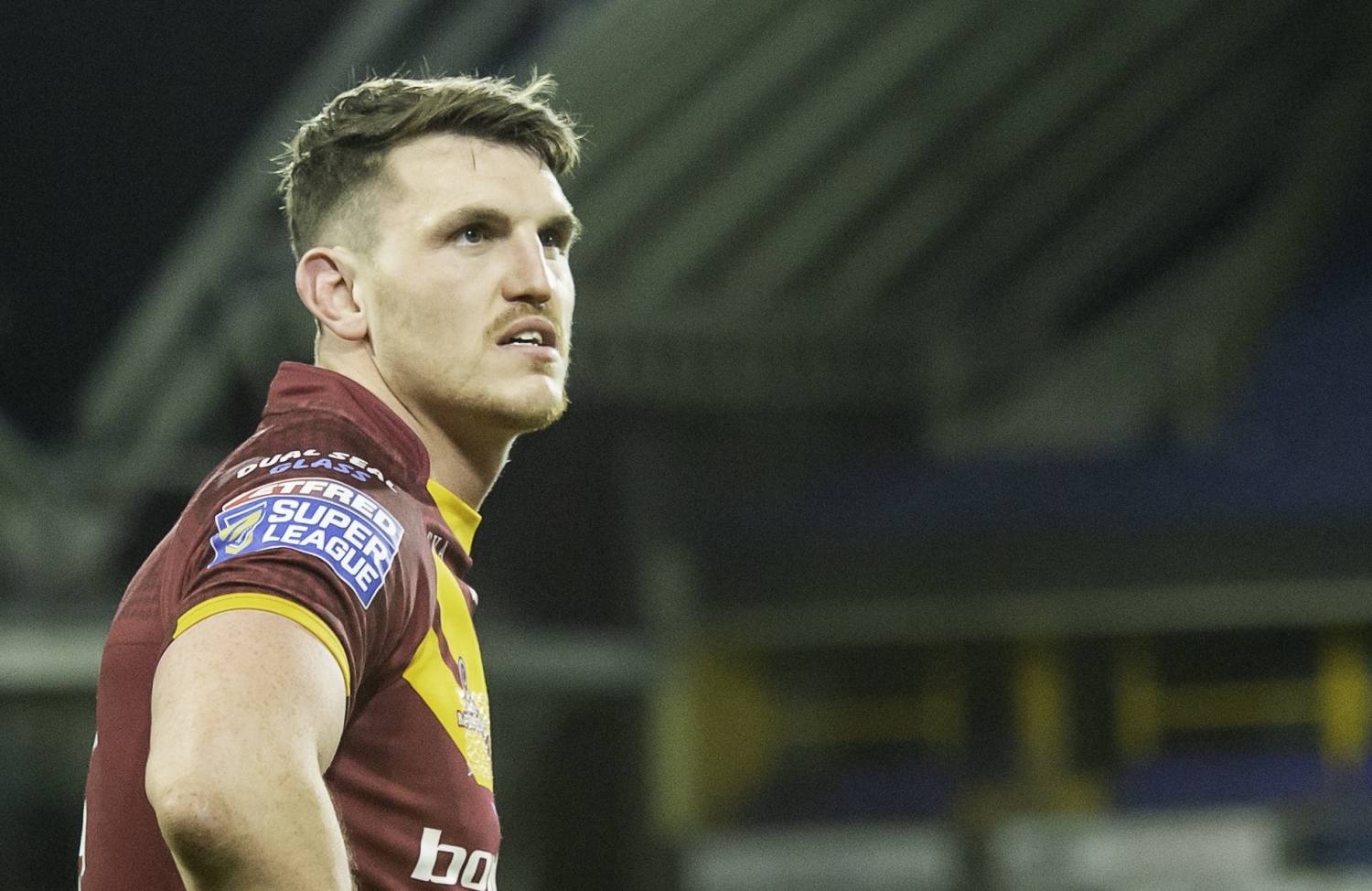 After scoring a hat-trick in last week's clash with Castleford Tigers, Lee Gaskell is our player to watch this week
St. Helens born stand off Gaskell, has created some of the stand out moments this season. His creativity and clever set up play has helped the Giants manoeuvre around the field with ease and help move towards that all important Top 5 spot. This week the star man heads back to his old stomping ground in need of a valuable 2 points against the League Leaders
Need to know
Gaskell has a wealth of experience at some of the games top clubs, having started his career at hometown club St. Helens, he has made over 100 appearances for St. Helens, Bradford and Salford. Huddersfield have provided him the platform to take his game to the next level and having already made over 50 appearances for the Claret and Gold. He has risen this week into the top 10 of the Man of Steel voting, a major achievement considering he has missed 8 of the 17 games this season.

3⃣ for Gaskell's unbe-lee-vable performance there as he rises into the Top 🔟 #ManOfSteel 🏆 https://t.co/iurKebNiWj
— Huddersfield Giants (@Giantsrl) June 11, 2019
What to Expect

Gaskell's direct style has been a feature of his game since day one, with no fear of taking on the line himself. What is different about then and now is that Lee looks to make the best of every situation and is constantly looking for his best pass, even if other opportunities arise. His quick reactions mean he is able to go from a try making pass to a try scoring step with relative ease, leaving defences dumbfounded.
Another improving feature of Gaskell's game is his control of the middle, along with his new halfback partner Russell, he is able to create time and space for key decisions to be made. Defensively, improvements are showing and after a few star performances this season he is already being spoke about in high regard by fans and staff alike.
Lee Gaskell in Round 17 🔥

✅ 3 Tries
✅ 3 Man of Steel Points
✅ Top 10 in Man of Steel Standings pic.twitter.com/MFXZ7DXiLw
— Betfred Super League (@SuperLeague) June 11, 2019
Last Time Out

The Giants fell to a cruel loss under the new golden point system, away to Castleford, but it didn't stop many fans from both sides talking about Gaskell. His opening two tries were the result of him finding the space and working around the defenders. His hat-trick try came from what pundits call "perfect back play" being the man available, when Darnell made a clean break through the middle, to finish and get his third of the game.
Despite things not quite going to plan at the Mend-a-Hose Jungle, the Giants will be looking to set the record straight against a seemingly vulnerable St. Helens side, and with Gaskell travelling 'home' in fine form, it may just be the Huddersfield stand off that makes all the difference.