10 Sep 2019
COME TO THE GAME FOR £1 WITH FIRST!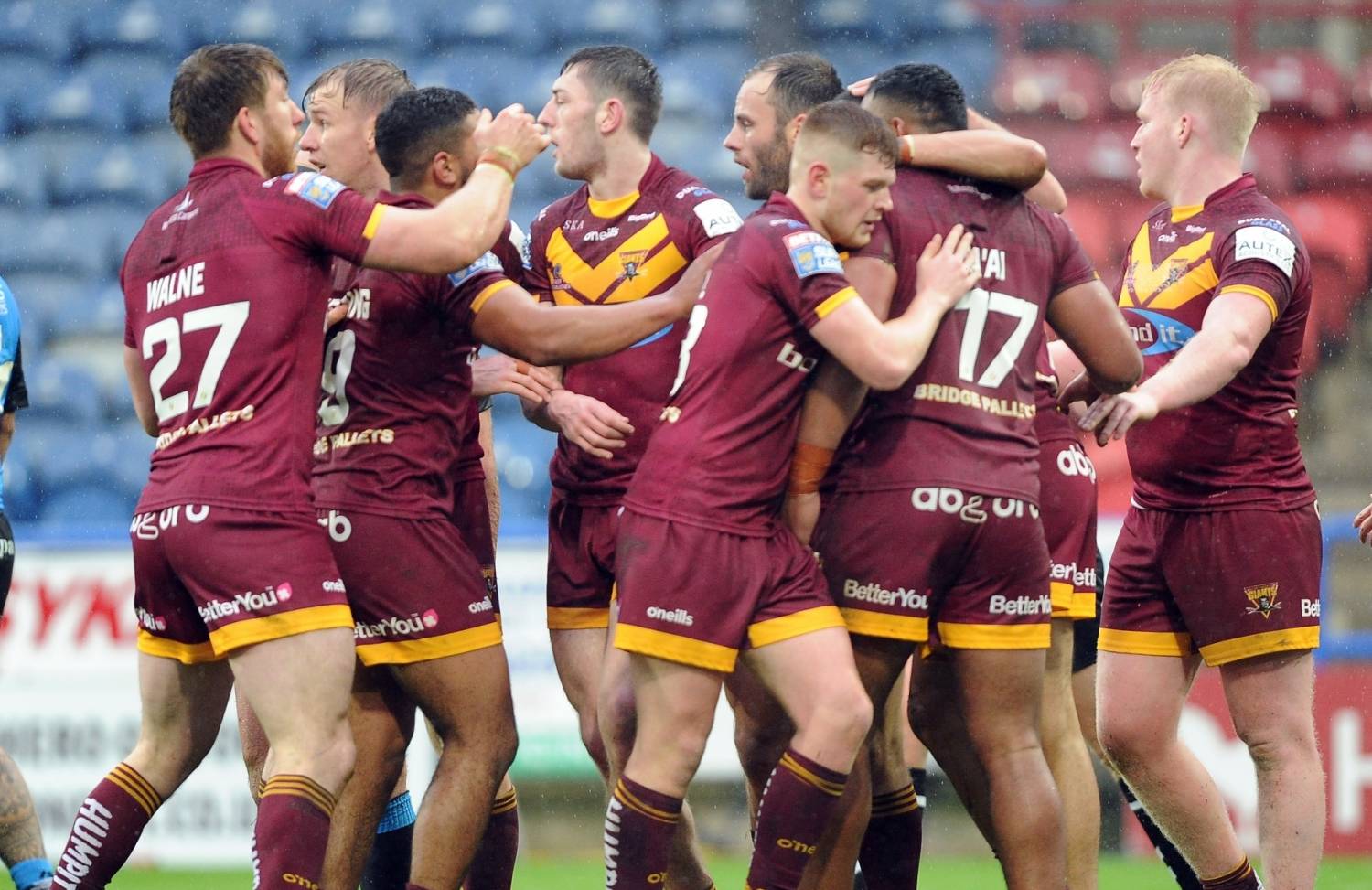 First Buses have announced that all Ticket holders for Friday's game will receive their travel anywhere in Huddersfield for just £1
Huddersfield Giants fans travelling to our crunch match with Catalans Dragons are being offered bus travel to the Stadium for just £1, courtesy of our sponsors, First Bus. From 5pm this Friday, the Cowbell Army will be able to travel to and from the game for just a quid, by showing their match ticket or season pass to the driver.
With tickets just £10 for Adults and £1 for Under 17s, we want to see as many people from Huddersfield in the stadium for the game, carrying the Giants into Super League in 2020.
With this Friday's match acting as the decider at the end of the most competitive and dramatic Super League season on record, the club are delighted that First Bus is making is simpler and easier for fans to travel to and from the match by supporting Huddersfield and our fans.
💨🏃‍♂️🚌

Is paying with the First Bus App quicker than paying with cash?

Our Under 19s have been finding out!

Read more about the partnership with First Bus 👉https://t.co/AW0vkwvdVV

🔽 See the results 🔽#4timesfaster #HuddersfieldBorn https://t.co/6XS93q721a
— Huddersfield Giants (@Giantsrl) May 3, 2019


Simplicity and ease is a key feature of travel with First Bus, with the ever popular First Bus App four times faster than paying in cash, as our Academy found out this year. The App allows you to plan your journey and pay, all in one place.
Giants Club Ambassador, Eorl Crabtree said: "We're hugely grateful to First Bus once again for this generous offer to the Cowbell Army. It's now easier than ever to be part of the Huddersfield Born and back this team in the deciding night of the season and we want to see as many people from Huddersfield as possible down to support the Giants"
First Bus' Martin Hirst says: "Our aim is to make bus travel simple for everyone, that's why our First Bus App allows you to plan and buy in one place. We've gone one step further for this important game, offering travel for just a quid to anyone with a match ticket, making it even easier to travel! Our frequent buses can take you into Huddersfield and then it's only a short walk across to the stadium."
"For this crunch tie, we're making it simpler and supporting the Cowbell Army in cheering this Huddersfield team into Super League in 2020!"
Get #TheDecider tickets for just £10