17 Oct 2019
THE CHALKBOARD: THE ENFORCER IS A GIANT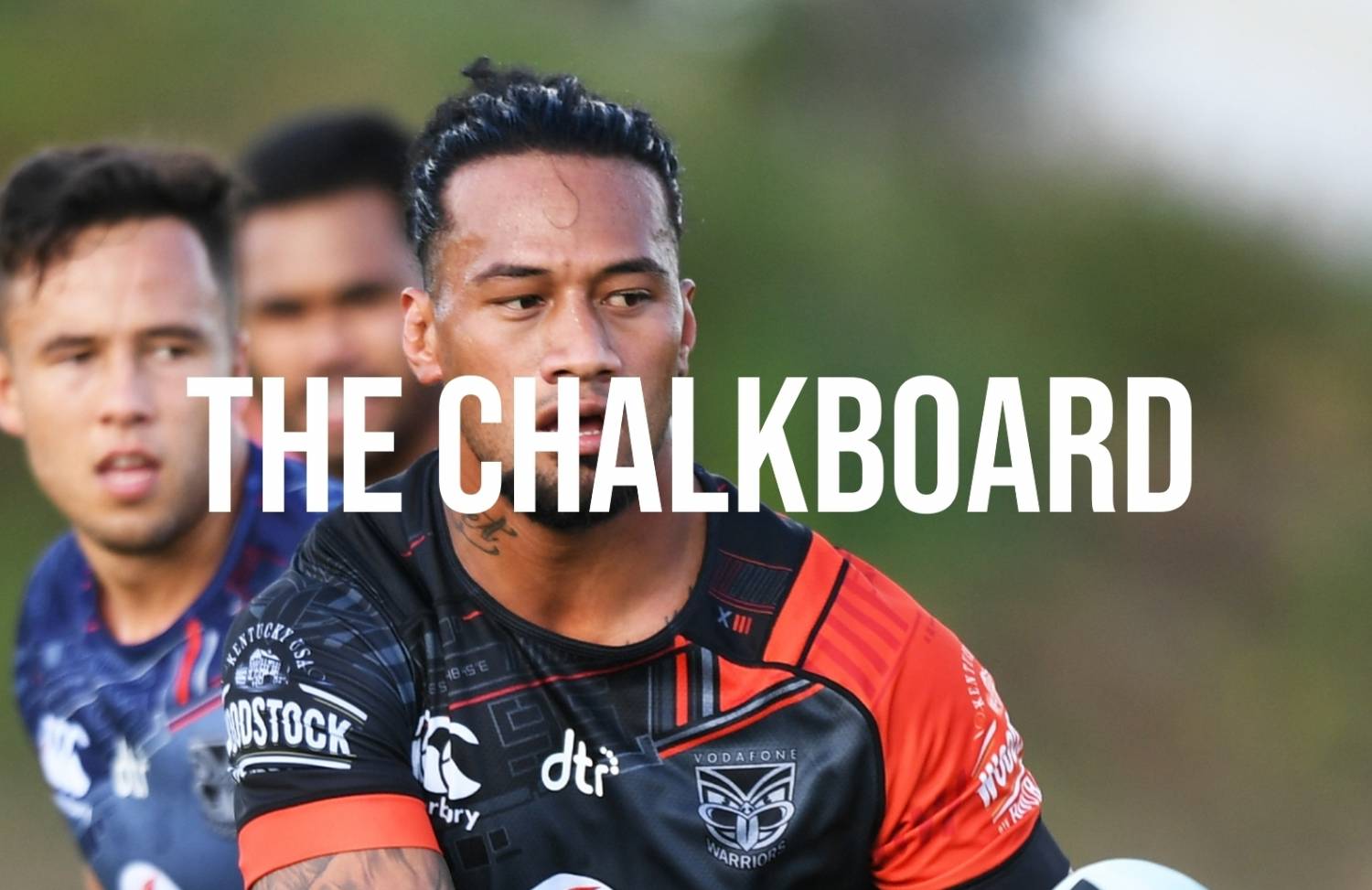 As James Gavet signs a two year deal at the Giants, we look at why he might have been brought in
By Sean Evans
At various times throughout last season, dominance wasn't something the Giants had in abundance, and with injuries scattered in the pack (Wardle, Seb and Clough just a scratch of the injury woes) it's no surprise that consistent dominance was hard to come by for the Claret and Gold outfit.
Let's just rewind to probably the lowest point of our season, the home defeat to rivals Leeds Rhinos, in a game that will be firmly left in the past by coaches and players, it's here we see the height of some of those problems in the pack, even amongst a fairly well fielded pack, elements of the contact were weaker than earlier in the season when the Giants looked to be play-off contenders.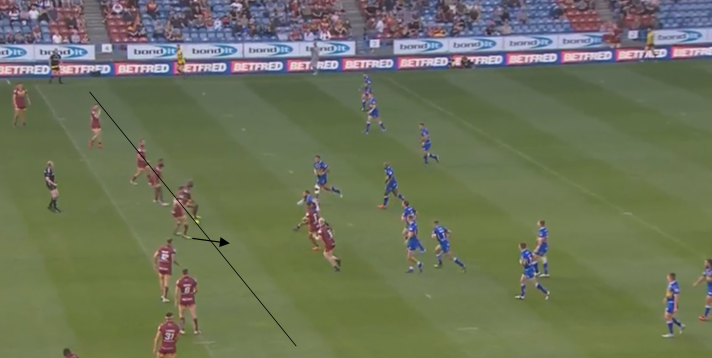 In the opening exchanges, Cuthbertson breaks a tackle and the line, in a rather weak forward defensive movement. Assuming the line moves at the speed of the middle man, there's at least 4 of the pack behind the pace, and behind the power, losing the battle.
Going forward wasn't much better in the game, with Leeds completely on top in defence, not allowing metres after contact and not missing many tackles.
Jumping to 2020, we will have the injury-list as empty as we've had it for the last 12 months, and just for added measure let's throw in the 'small' matter of JAMES GAVET.
Gavet has experience at the highest level and asserts dominance in presence and practice. All his attributes coming to the fore in his second international appearance for Samoa against Tonga in last year's Pacific test.
Tonga's pack is as fearsome as any in international rugby league, with Jason Taumalolo and Andrew Fifita leading the line in red, but Gavet got the better of the Tongan pack that day, and in just the 2nd minute of the match.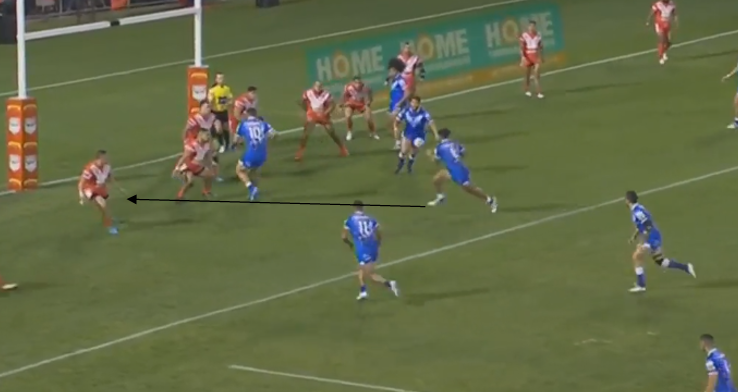 The Enforcer, bundles and barges his way over the line to slam down and send his nation ahead on the scoreboard.
The other interesting part of this game, which we all look forward to seeing next season, is his metres after contact, a part of the game that allows the crowd to get involved. On more than one occasion Gavet hits contact and drives 3/4/5 metres, which allows him to be dominant in the ruck. These little aspects of his game will definitely help ease the pressure of the men around him.
With Clough, Wardle, Ta'ai, Lawrence, Matagi... etc. AND GAVET. This pack will be a different proposition than 2019 and will form the basis of a strong Super League campaign.
With a pack like that... why wouldn't you get a Season Card?