17 Oct 2019
LUCKY SEVEN: FACTS ABOUT JAMES GAVET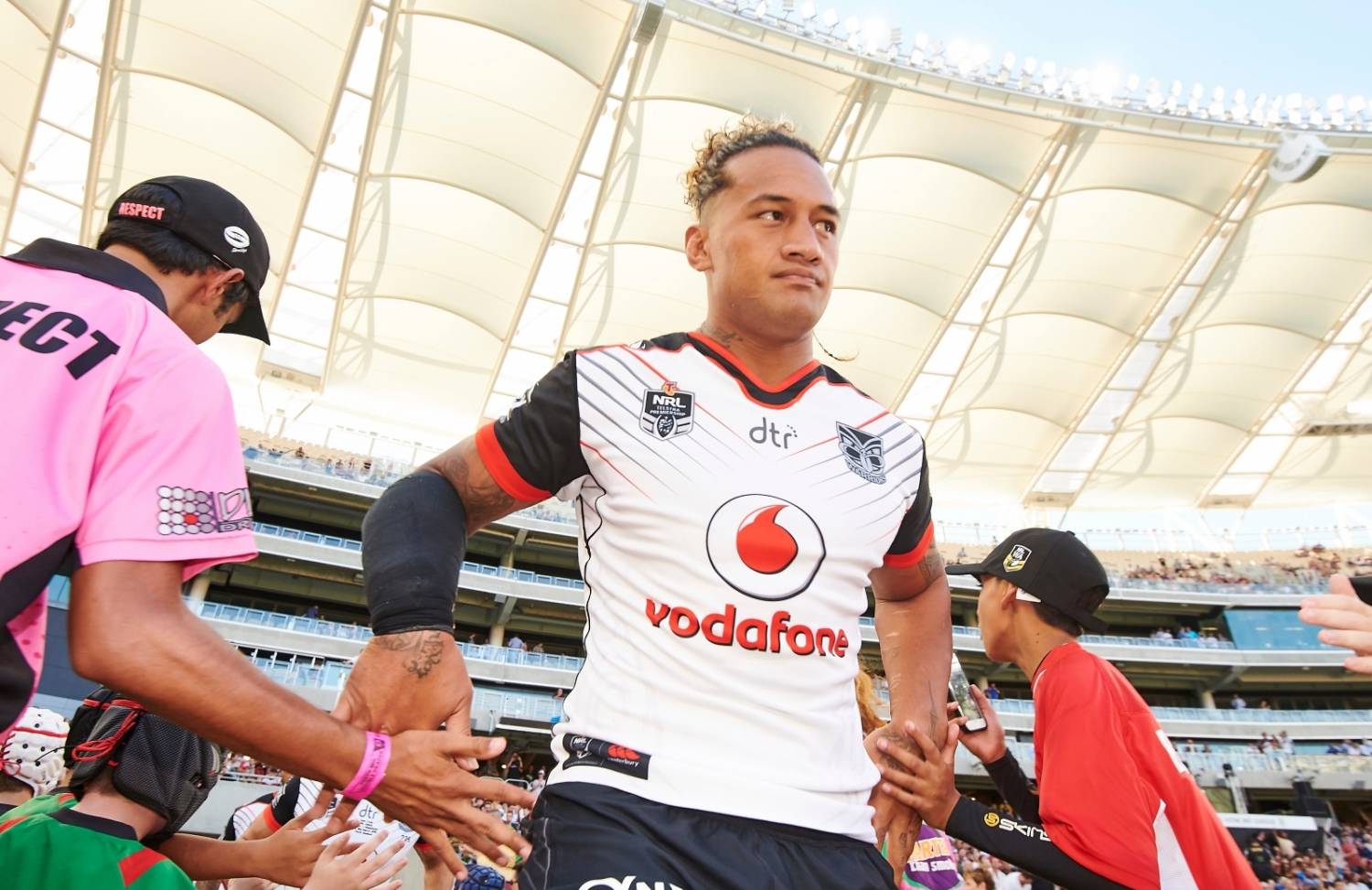 Seven things you probably didn't know about James Gavet
1 - Gavet joins the Giants after 74 appearances in the NRL for Canterbury Bulldogs, West Tigers, Brisbane Broncos, New Zealand Warriors and Newcastle Knights.
2 - A Samoan international, Gavet has two appearances for his country, including the explosive Tonga v Samoa test match in 2018 - where Gavet scored the opening try. Gavet is currently in training with the Samoan national team ahead of the inaugural World Cup 9s.
3 - Last season Gavet made near 400 tackles and in doing so had an efficiency percentage of near 93%.
Get Ready, @SuperLeague.#TheEnforcer. Coming Soon. pic.twitter.com/4FiamGkGDb
— Huddersfield Giants (@Giantsrl) October 17, 2019

4 - In 18 appearances last season, the Enforcer made 1300 metres, averaging over 70 metres a game.
5 - Making 21 tackle busts during the 2019 season, he managed to turn basic hit ups into, an OBSCENE, 420 metres after contact.
6 - Keep your eyes open and ready in 2020, Gavet made 11 offloads during 2019, trying to keep the play alive as much as possible.
7 - (and just in case we haven't hammered the point home enough) a third of all Gavet's metres in 2019 were post contact, pulling defenders with him, and winning the ruck on a regular basis