18 Oct 2019
WORLD CUP 9S: THINGS TO LOOK OUT FOR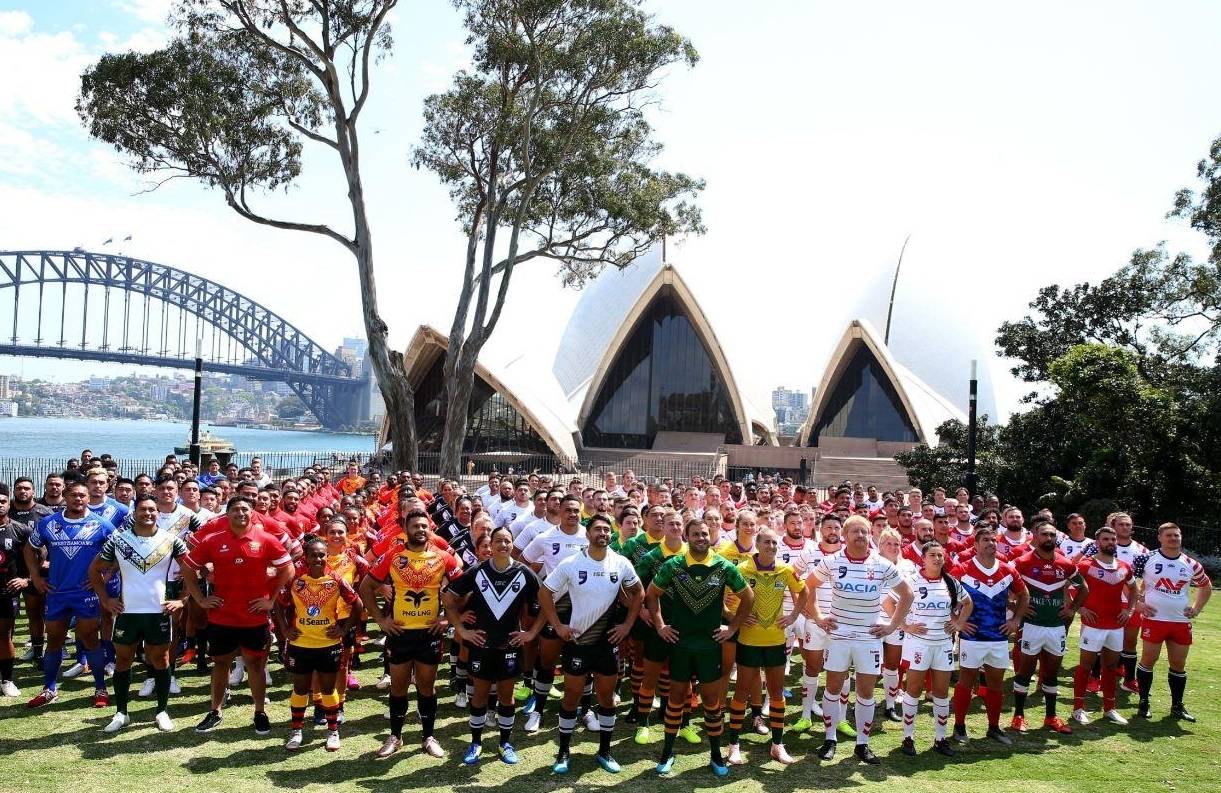 As the World Cup Nines gets underway this morning, here are a few things to look out for.
World Cup Nines returns! After a long absence back to the days of the Super League War, we've finally returned a brand new competition of this faster, slicker version of the game. Here are some things to look out for!
1 - Where else to start but with our very own Jermaine McGillvary, the Giants star will be one of the big names of the tournament, his combined power and speed will make defending him a nightmare, but also his physicality will fit in well with the defensive side of the game. We all are hoping for a big autumn for the #HuddersfieldBorn winger.
2 - Let's talk about Wales. In my opinion, the underrated team of the tournament, with plenty of Super League talent in the squad, they will definitely be looking to cause an upset. Within the Welsh squad is the 2nd fastest player in world rugby, and Regan Grace's agility and speed will be a handful for every defence in the tournament.
3 - Whilst Grace was recorded the 2nd fastest, the 9s tournament will also include the fastest, with Josh Addo-Carr lining up for the Kangaroos. His name doesn't stand out as much as Grace when comparing to his teammates, but Australia will be relaying on him to have a massive part in this tournament.
4 - New Zealand will take some stopping with men like Shaun Johnson running the show, the NRL players having recently tasted the 9s format, will be confident of dominating against some opposition that haven't but if the Kiwi's are to win this, I imagine Johnson will be a massive part of it. His versatility the envy of many a great half back.
5 - Tonga have named a formidable lineup including Taumalolo, Fifita and Hopoate, and you can expect them to bring the sort of energy and passion into this tournament as they did in the 2017 World Cup, this team is 100% the team outside the 'big 3' that will be thinking they can and will win this tournament.
6 - Mitch Moses, Daly Cherry-Evans, Shaun Johnson etc. etc. there are so many quality half-backs on show this weekend, but the one that stands out for me is George Williams. The Wigan and England back has been one of the strong runners with the ball over the last few Super League seasons, but also is one of the best defensive stand-offs in the world. I expect the mix of open attack and one-on-one defence will suit his game more than most.
7 - There are 12 highly competitive mens teams taking part this weekend, but there are also 4 outstanding womens teams. The Jillaroos will go in as strong favourites but do not write off the English after an impressive Women's Super League campaign for large portions of the squad, with Grand Final appearances for 8, and a League Leaders title for a further 6. New Zealand will consider themselves Australia's biggest foes and without doubt there will be no more passion all weekend than when the PNG Orchids take to the field.
All in all, we are bound to see a real spectacle of rugby league, and a really fitting curtain-raiser to what will be a fantastic international season.