28 Oct 2019
Autex Acoustics renew Giants Partnership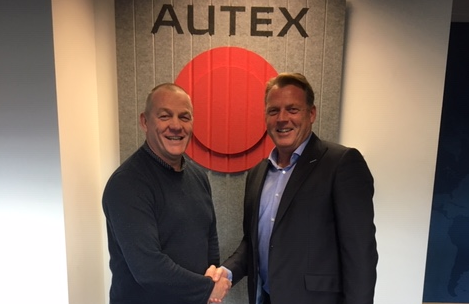 Huddersfield Giants can confirm that Autex Acoustics will appear on the 2020 kit
Huddersfield Giants are delighted to announce that Autex Acoustics have agreed to become a kit partner for the 2020 Season.
Brian Blacker, Commercial Manager of Huddersfield Giants said "Huddersfield Giants are once again delighted to reaffirm the partnership between the club and Autex Acoustics. Autex came on board last year and it is encouraging to see our partners, with such a rich history in Rugby League through their partnership with the Vodafone Warriors in the NRL, partner with the club representing the Birthplace of the Greatest Game."
Simon Senior, Managing Director of Autex Acoustics said "Autex Acoustics Ltd are global leader in the development and manufacture of interior acoustics with the UK office based in Elland, We are delighted to once again support Huddersfield Giants as a kit partner for the 2020 season."
"Also owners of the NRL team Auckland Vodafone Warriors, Autex have a long and rich tradition in Rugby league and continue to support the game at every level."
Autex are on board... are you?