15 Mar 2020
The Long Read: Andy Kelly's plan to start a Huddersfield Revolution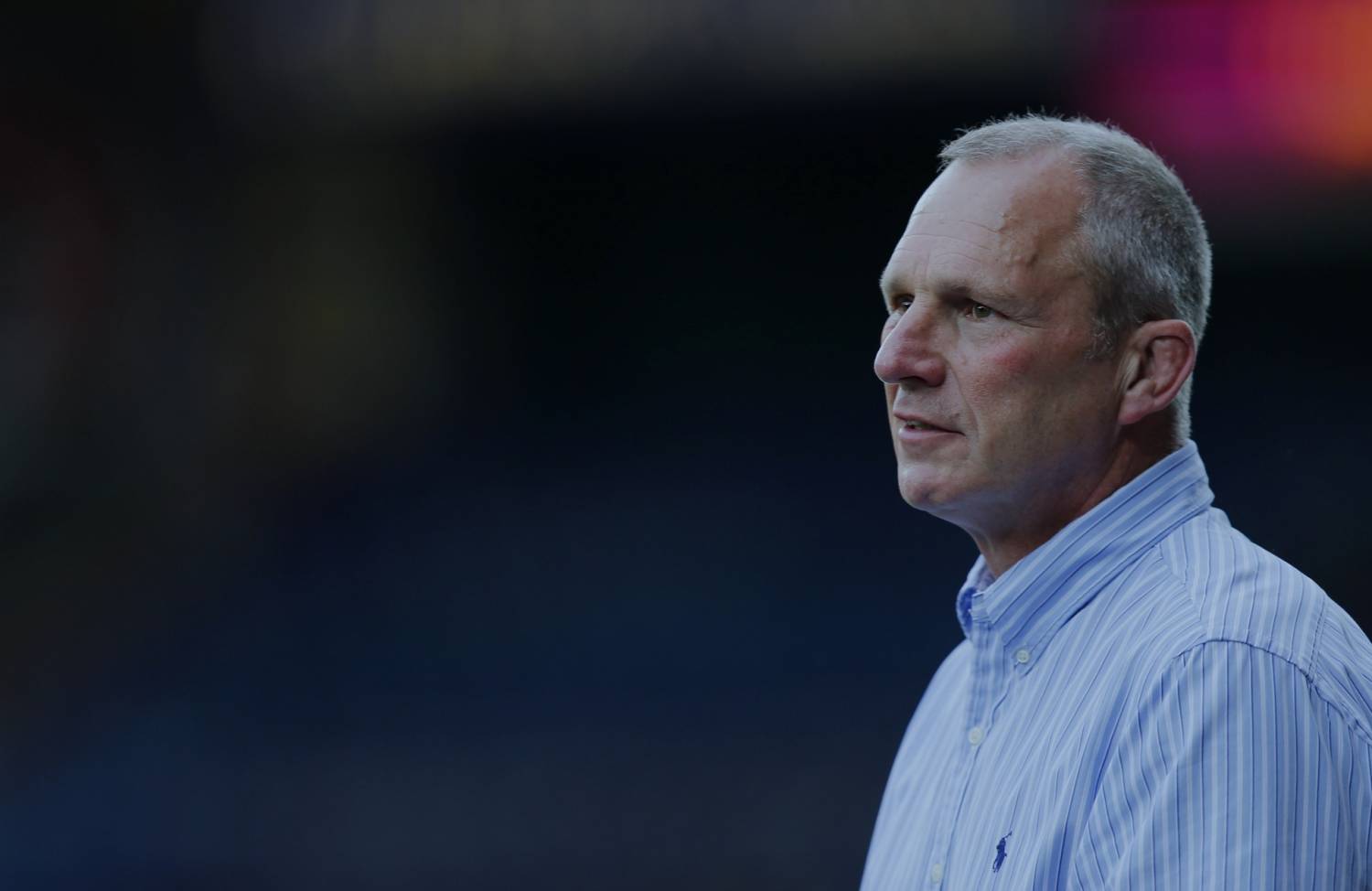 The former Head of Youth has arrived as Rugby Manager and intends to build the club on simple values - Hard Work, Honesty and Respect.
2020 is the year of the Reboot. 2019 was too close for comfort and things needed to change. To discover what was positive about the 2019 season, we didn't need to look that far - the amazing crop of young, Huddersfield Born players that emerged and came of age throughout last year. They showed desire, commitment and most importantly honesty, hard-work and respect - all trademarks of the ethos of the clubs Head of Youth, Andy Kelly.

Kelly was rewarded in 2020 with a promotion to the newly created role of Rugby Manager and sees his role as allowing everyone else to do their jobs, while instilling the ethos and the trademarks that made his stewardship of the Giants Academy, from 2014-2019, so successful. There's a lot of logistics, booking coaches, handling systems and so forth, but fundamentally, his job is allowing Head Coach Simon Woolford to do what he's best at - coaching.

"It's an evolving position in terms of me having to do a little bit of learning, but I see it as a position that sits between the Managing Director, Richard Thewlis and the Head Coach, Simon Woolford. My job is to take some of the logistics off Simon and allow him to concentrate on coaching and not getting bogged down with things that are probably his main focus."

"The last few seasons have shown that we need to allow people to focus on the things that we're strong and Simon is a strong coach"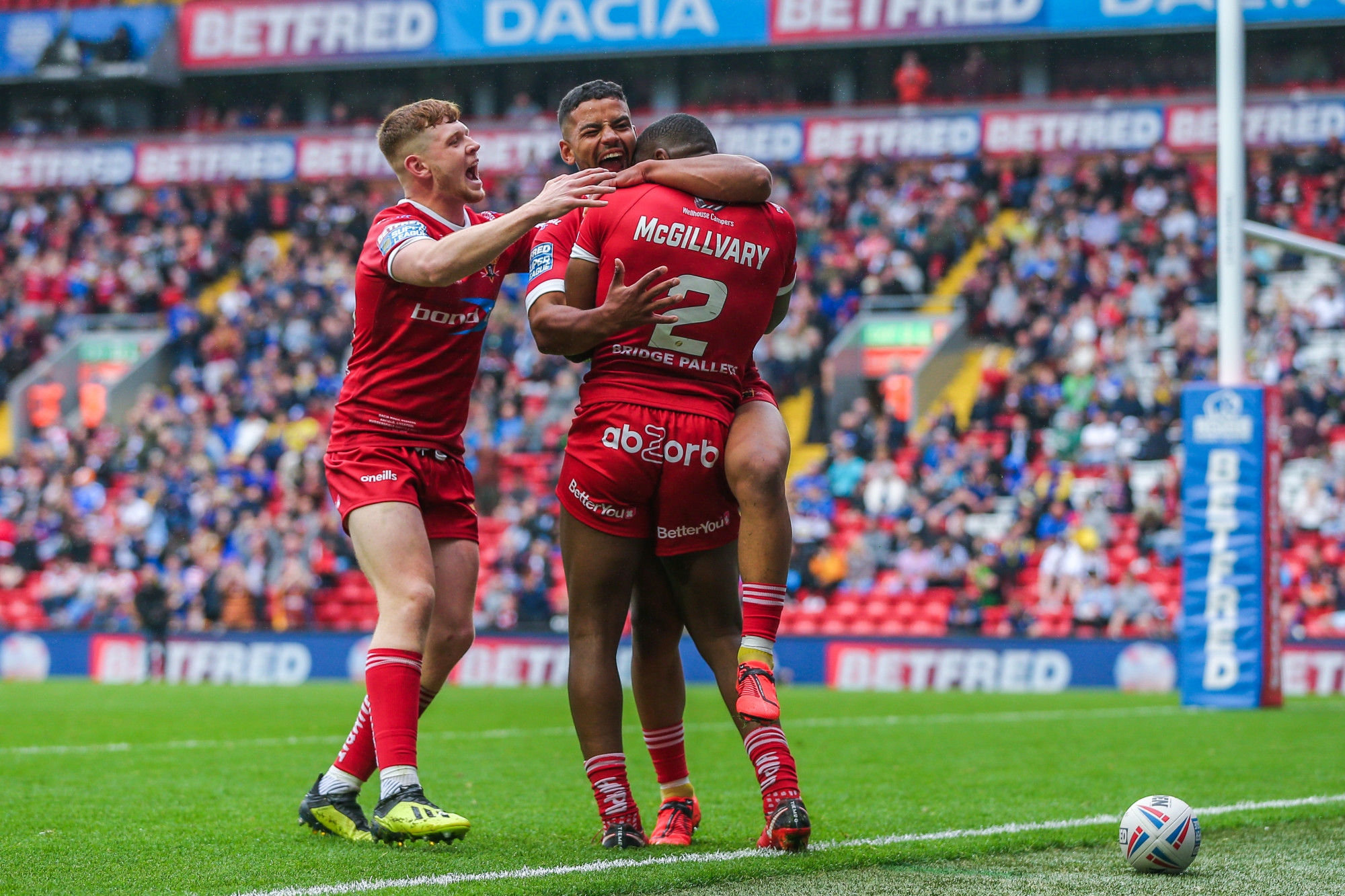 Kelly's five-year tutelage of the Academy saw a new breed of Giants player emerge. For years, the production line of the Giants had faltered, with hometown heroes Eorl Crabtree, Leroy Cudjoe, Jermaine McGillvary and Michael Lawrence representing a small clique of Huddersfield-born talent. While each of them have gone on to receive international honours and been first-team stalwarts in their time, they were the exception, not the rule.
Since 2014, the club has been building an impressive array of talent through its scholarship and academy programmes - designed to create the perfect epitome of the values of Huddersfield. With a simple ethos, measurable against the performance of the team, the Giants began to turn the ship, with the side living and breathing Honesty, Hard-Work and Respect in their education on and off the field, culminating in 2018 with a first playoff appearance at Academy level in their recent history. Kelly believes carrying these beliefs into the first team is his number 1 priority for success.

"I'm hoping my strong ethos will have a strong impact on the work that I do. We have trademarks and values that we've worked hard on in the Academy - they work on the core values of honesty, hard work and respect and we find that is very measurable against their outputs.

"If we play a side that aren't playing so well, if we don't respect them, we don't work hard and we aren't honest with ourselves, we lose."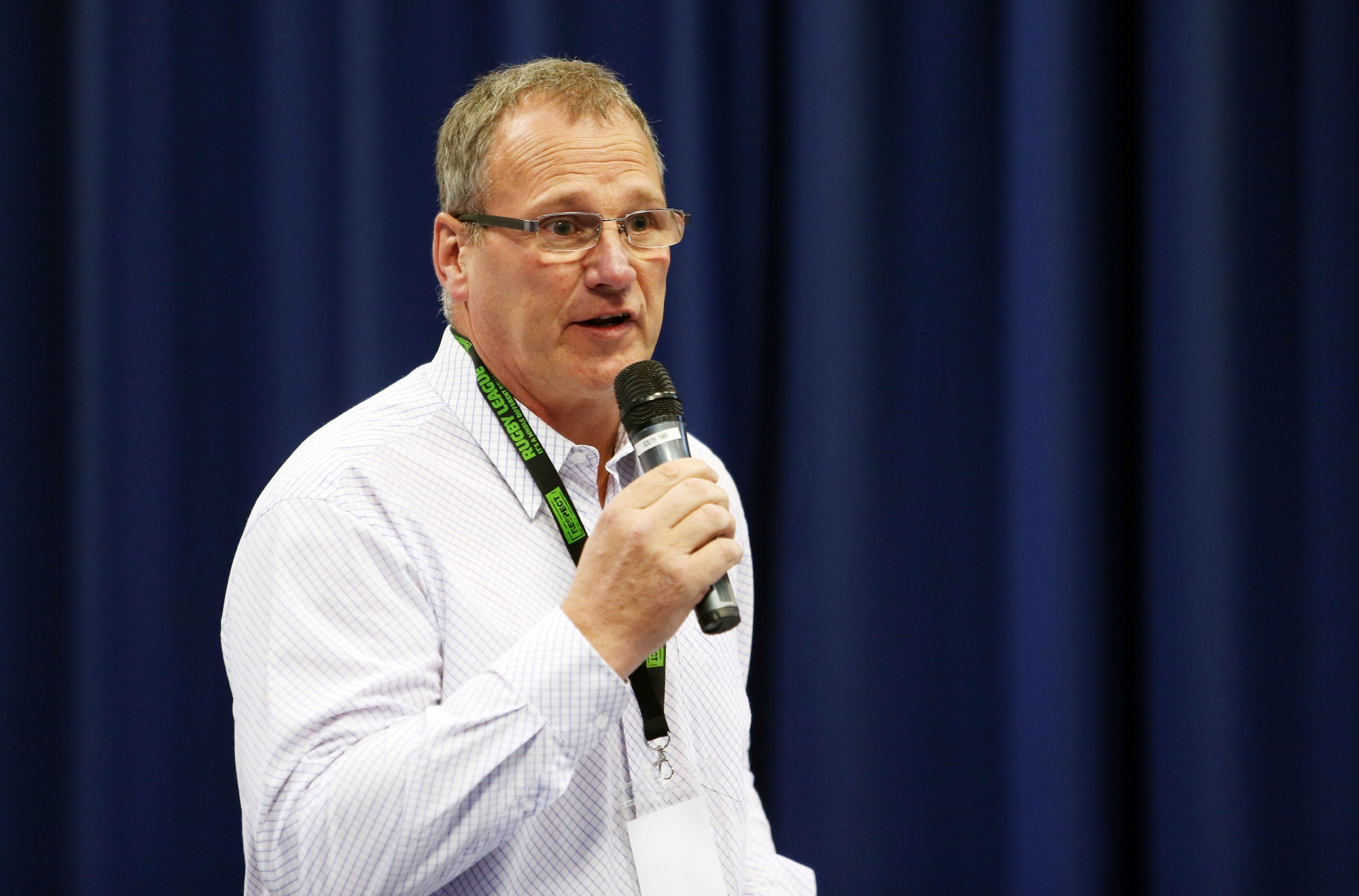 Kelly stresses the need for simplicity, and setting measurable goals in the first-team environment and has a target for 2020 that will come to light when he knows he has buy-in from the first-team group.

"We need a lot of buy-in, but we don't need to complicate it - there's a goal for next season that people will become aware of when it's the right time to share that and when we've got that buy-in from the first team and it will be pinned by those values."

The former Ireland Coach's job will be easier with the transition of so many of his graduates from the Academy set-up breaking into the first-team group. Matty English, Darnell McIntosh, the Senior twins, Jake Wardle, Sam Hewitt, Dominic Young, Ronan Michael, Jon Luke Kirby have all originated from the Giants in recent years to make first-team appearances, learning from the values that Kelly stresses the importance of.

Kelly believes that when players graduate in small numbers, the learning and development in terms of their attitude can take a back seat, but with the greater numbers in the squad having come through the system, the self-described 'Grumpy Grandad' can return to the graduates and refresh them on their responsibilities and help them take on those values that made the Academy so successful again.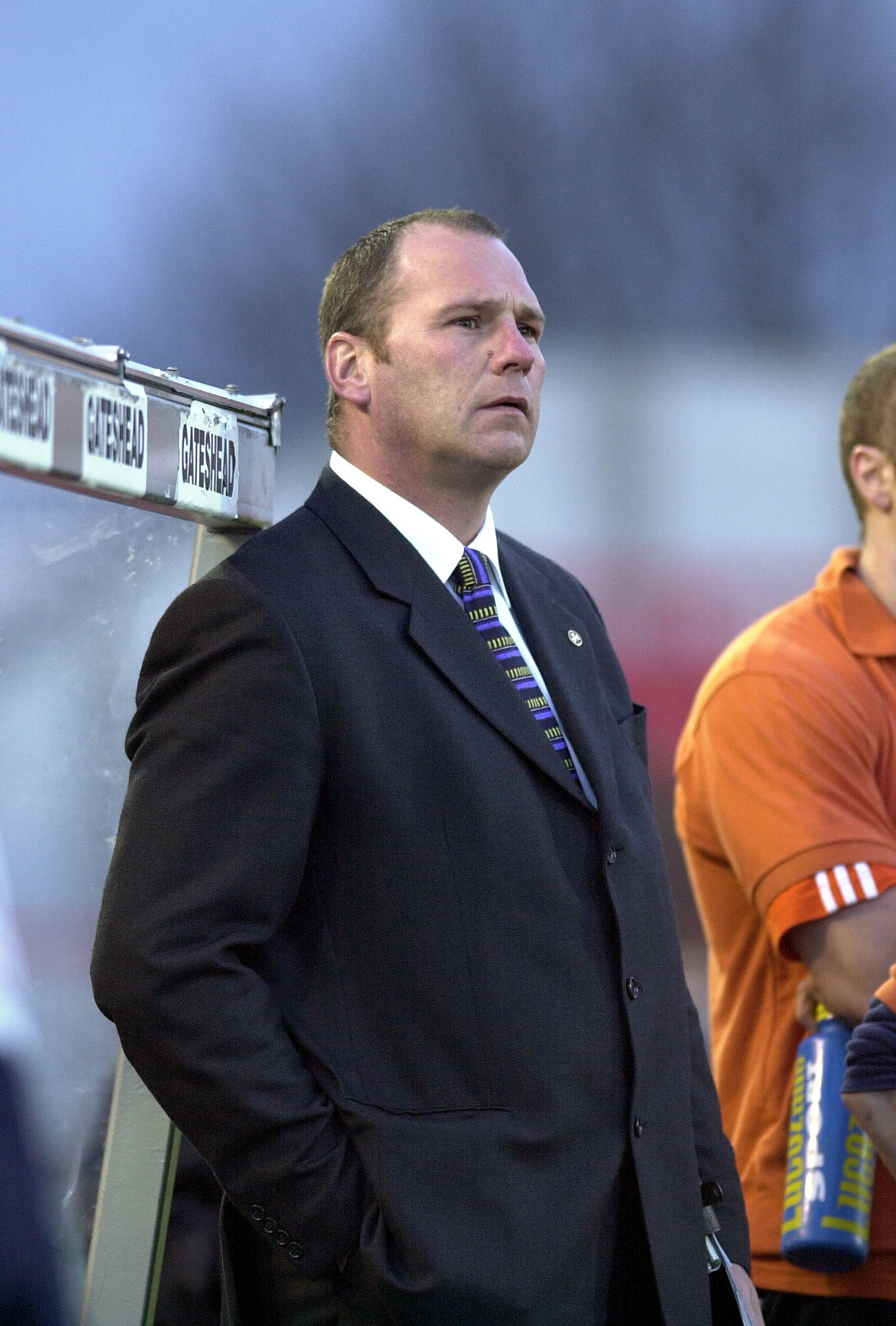 "For an Academy player to migrate through the scholarship and the Under 19s and be familiar with the values that we have and come into the first team environment - bearing in mind they come in ones and twos, going into a room where there is already an established 32-man hierarchy, they have to become very malleable. I sometimes wish that wasn't the case and the two or three players can be stronger in imposing our values onto the other 29."

"Now we've got about 12 players who have come through the Academy in my time here as Head of Youth, so what I'm going to be doing is going back to those players and conveying to them that they need to be stronger in the values that they have and they learned in their time with the Academy and Scholarship programmes."

"They're very familiar with my approach - I can be a real grumpy grandad sometimes with my 'old fashioned values' so I'm hoping it won't be too distant and for them to take on those values again"

A lack of leaders on the field was a common complaint by fans in 2019, with the young nature of the squad seemingly causing a naivety in games last year. Seasoned pros would be the answer for most to address the lack of direction and leadership - but Kelly believes that to lead, you don't necessarily have to have played countless games, you simply have to believe in the values of the organisation and age is not a factor.
"Leadership is so important and it's not necessarily about playing loads of games and playing at the highest level, sometimes leadership is living the values of the club and the ethos of the organisation with everything that you do. There's no age on that, you can come in on day one and live those values and be a leader within the group"

Finally, when we look back at the 2020 Season, Kelly has set himself measured goals for success and wants that success to be measured across the club. Understand what hard-work is, and we will have a great start, he insists, and then we can start asking the bigger questions - how can Huddersfield win their first title since 1962.
"I think we've got to be in a better place. Have a better understanding of what hard-work, a better understanding of our responsibilities as coaching staff, as Rugby Managers, even the volunteers have to understand that there is a relationship with the club that means everyone has to be signed up to the values of our organisation. If everyone's got a better understanding of what's expected of them, we'll have a good start."
"Longer term, we need to ask the big question - when are we going to play in a Grand Final and when are we going to win a Grand Final? We've seen with Salford in 2019 what a conjoined effort from a group of players can achieve. That might happen next season, it might happen in three years - but there is no reason why we can't achieve that goal. If we're working forward rather than standing still and falling back, there's no reason why this can't be a great club."
Be part of the revolution in 2020 - get your Season Card today