13 Nov 2019
Giants appoint new Academy Coach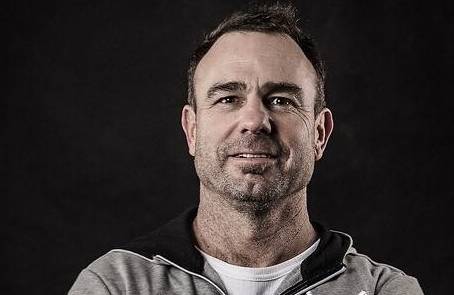 Kim Williams has been appointed as the Giants Academy Coach
Huddersfield Giants have appointed Kim Williams to the position of Academy Coach on a three year arrangement. The former Melbourne Storm man has a proven track record in the both youth development and at senior level down under and has experienced the UK game at a development level being Head Coach at West Wales Raiders. The 48 year old will commence his Giants duties formally on December 1st but will join up with the academy squad earlier to take part in some team building exercises in the next few days whilst the process of house hunting and moving to Huddersfield is ongoing.
Giants Andy Kelly was delighted with the appointment "Whilst one door closed when Scott Grix left us another opened and the opportunity for both Kim and ourselves is, I believe, a perfect fit.
"His CV is simply outstanding in the areas that we were looking to strengthen and his desire to move up here into the Rugby league heartlands after his year in South Wales really sold this appointment to us.
"The role is crucial to the development of the young players both at academy and indeed scholarship and I am certain that in Kim they will have a coach and mentor of the highest quality.
"He will bring a freshness and challenge us all in our methods and thinking so that we can continue to improve and evolve. He knows he is coming into a good structure with dedicated people at a club that has promoted its own younger players right through to the first team squad and believes fervently in the need for a strong academy focus within the business as a whole.
"We're all looking forward to welcoming him and his wife Caron in the coming weeks and to his input into the club."
Kim Williams said "Joining the Huddersfield Giants was an opportunity that I just couldn't turn down. I'm excited and privileged to be joining a club with so much history, especially in the Rugby League heartlands.
"I know the Giants are a club with strong foundations and have one of the most exiting academy's in the British game. Having a strong background in player development I feel my skills will perfectly fit the role and I can't wait to get started"
Get your 2020 Season Card now!