18 Mar 2020
The Long Read: Former Storm man will fit right in at the Giants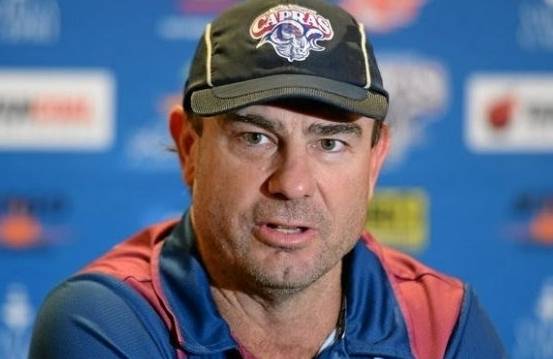 Former West Wales Raiders man's career in the game to date shows his value to Huddersfield in the long term
By Conor Murphy

Kim Williams came over to the UK to work in just about the hardest job in sports - working at West Wales Raiders as coach and Director of Rugby, a team who hadn't managed a win in their first season in existence and suffered... stumbling blocks along the way. At the 45th time of asking, the Raiders pulled off their first-ever win and Williams was key to that - putting a strong emphasis on player development and pathways at the Llanelli based club and winning friends within the game doing so.
The 48-year-old now has his sights set on a new challenge, Academy Coach at Huddersfield Giants and his record speaks for itself. Since 1998, he's been Pathways Manager at the Storm and inaugural Under 18s Coach, Head Coach at Mackay Cutters (where he won the Queensland Cup), Central Queensland Capras & Rockingham Sharks. He was also Head Coach of the Australia Under 16s, leading them to a World Championship in 2005, all before joining the Raiders as Director of Football and Head Coach. He comes to the Giants with great expectation, but also great excitement for his new role.

"Joining the Huddersfield Giants was an opportunity that I just couldn't turn down. I'm excited and privileged to be joining a club with so much history, especially in the Rugby League heartlands."

Arriving in the Birthplace of Rugby League presents a new challenge for Williams though, as the 48-year-old now is in charge of one of the most prolific Academy systems in the game in recent years, with the positivity generated from the clubs production line of young players a key feature of the 2019 season.

Looking forward to 2020, with the next generation of players beginning to break through, Williams' record of developing pathways through reserve teams into the first team is encouraging for the Giants. The man himself believes in the exciting nature of the Academy in its present form.

"I know the Giants are a club with strong foundations and have one of the most exciting academies in the British game. Having a strong background in player development I feel my skills will perfectly fit the role and I can't wait to get started"

📰 Huddersfield Giants can confirm they have appointed Kim Williams as Academy Coach

Read more ⬇️ https://t.co/1QtXIsDUMK
— Huddersfield Giants (@Giantsrl) November 13, 2019
He's also, fundamentally, a good guy who works hard and is detailed in his preparation, according to his former assistant Alan Kilshaw, when he was asked about the coach by Everything Rugby League after his appointment.

"He's a really good, honest, down to earth bloke and good company but when it's time to work he's very intense, he works very hard long hours and is really methodical in his preparation. He made me look at the game differently in terms of how hard players are working off the ball and look at attention to detail in every single area.

"He's really big on culture and standards and you can tell he has been in the Melbourne system he has been successful everywhere he has been and probably doesn't get the credit he deserves in Australia because he isn't a big name.

"Winning a premiership with Mackay Cutters against all those Brisbane big-hitters is a remarkable feat, but also his impact on players such as Micheal Morgan and Jason Taumalolo, who he had in that Cutters side, shouldn't go unnoticed."

Culture, a desire to win and a desire to stick to an ethos make him the perfect man for Huddersfield Giants in 2020, and his record in the game means that fans should be excited about the Academy in 2020.