13 Nov 2019
Giants Launch 2020 Alternative Shirt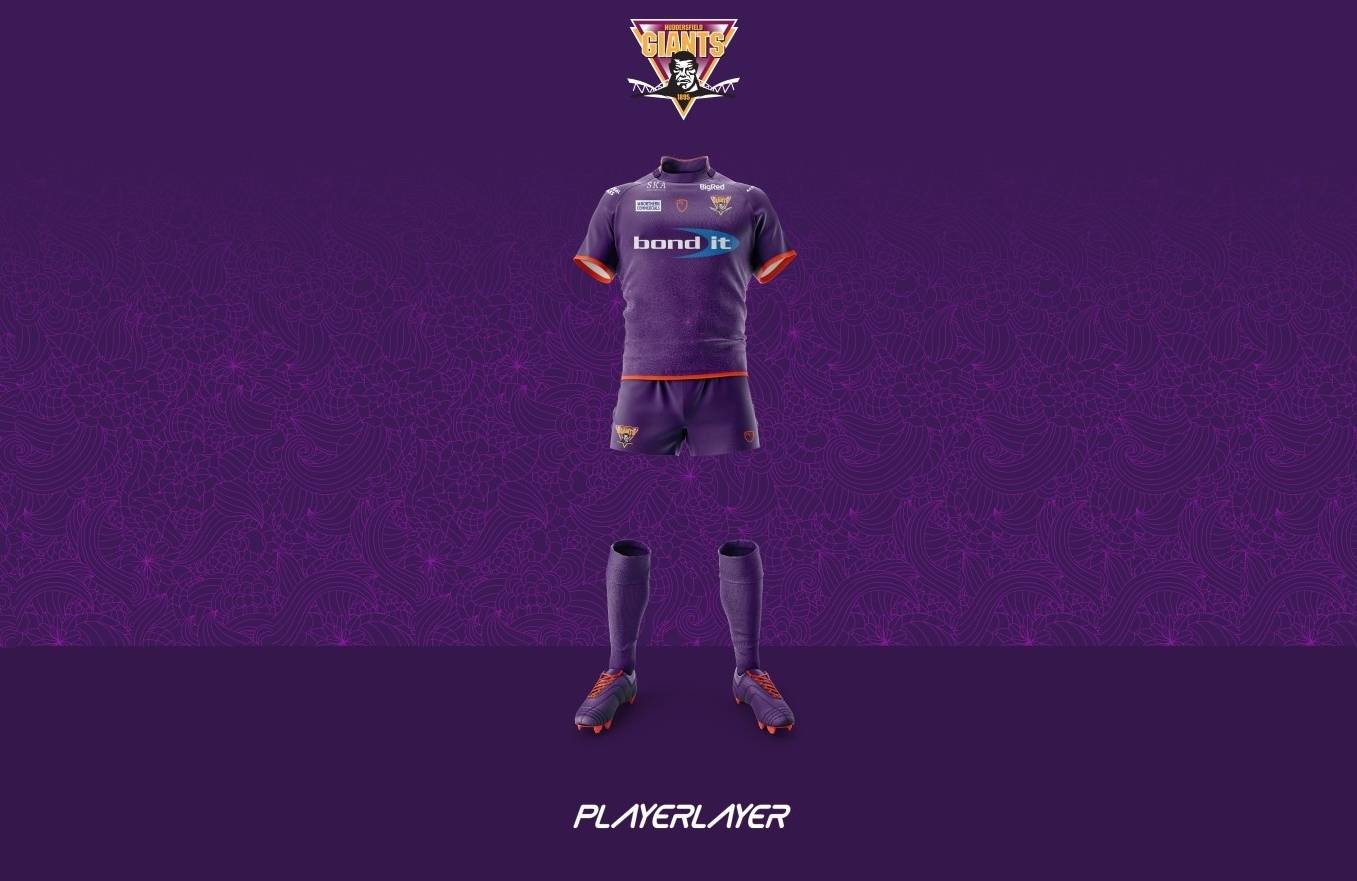 Huddersfield Giants can unveil their 2020 Alternative Shirt, in association with Playerlayer
Huddersfield Giants have today unveiled their 2020 Alternative Shirt in association with their kit partner, Playerlayer. Featuring a bold, purple and orange colour pallet, the shirt also features a floral pattern, purple shorts and purple socks.
The Shirt is made from 100% Polyester, 226gsm fabric with a Raglan sleeve, Crew Stand collar, with full sublimated design and sponsor logos in a loose fit design. It is available to pre-order now either online or in the Giants Club Store.
At a cost £50 for adults and £40 children's with 2020 season ticket holders getting discounts (code HG10H or HG50JNR depending on age).
Please be aware that people applying for the discount on-line will be verified upon collection.
To pre-order on line visit our online club shop then:
Select Shirt
Add to cart
Select size
Add to cart
Click on basket
View cart
Use Coupon code
Type in code
Apply coupon
Giants Commercial Director, Andrew Watson said: "This is a fresh design from our new kit partners Playerlayer, featuring a purple colour pallet that is modern and in fitting with the youthful look of the Giants in 2020.
"The contrast between the traditional home shirt, which celebrates the 100th anniversary of the 1920 Challenge Cup win, and the modern, contemporary Alternative Shirt really shows the club is giving a nod to its glorious past, while simultaneously looking forward to the future.
"Thanks again to our kit partners for their great work in designing this shirt and we look forwards to supporters being able to see the shirt for themselves when they hit the shelves. We think they'll be really pleased with the product."
Dean Scicluna, Designer at Playerlayer, said: "After creating a great traditional heritage home shirt, we wanted to do something completely different to what the club has seen before.
"The fans wanted something new and different so we got to work on something we felt fans of all ages can appreciate. Starting with the purple, a colour representing royalty, pride and luxury, this creates the main body of the kit giving a colour rush feel, this runs through the entire training range."
Get your 2020 Season Card now!