10 Dec 2019
Sezer & Co to meet fans at Giants Club Store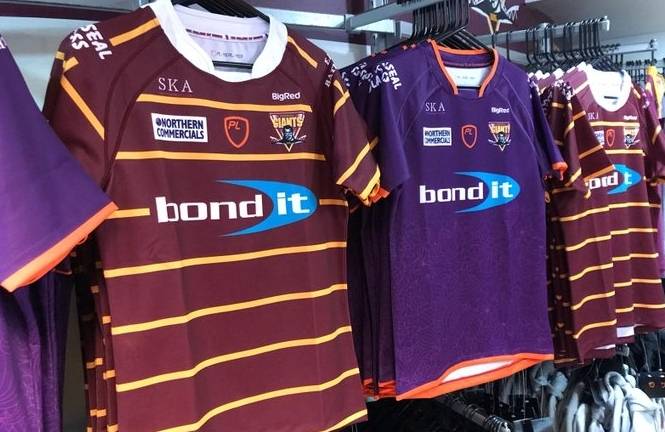 Aidan Sezer, James Gavet and a host of first-teamers will meet the Cowbell Army at the Giants Club Store on Thursday 12th December
A host of Giants first-team players, including star signings Aidan Sezer and James Gavet, will be at the Giants Club Store on Thursday 12th December to meet fans and sign 2020 Home Shirts.
Sezer & Gavet will be joined by Suaia Matagi, Darnell McIntosh and Chester Butler at the Store, and fans will have their chance to speak to the players, collect signatures and get selfies while taking a look at the 2020 Home & Alternative Shirts.
They will be at the store at the John Smith's Stadium from 5pm until 7pm. To browse the selection of the shop, click here.

Check out the Giants Online Store