9 Jan 2020
Crabtree on Friday: Are you getting excited?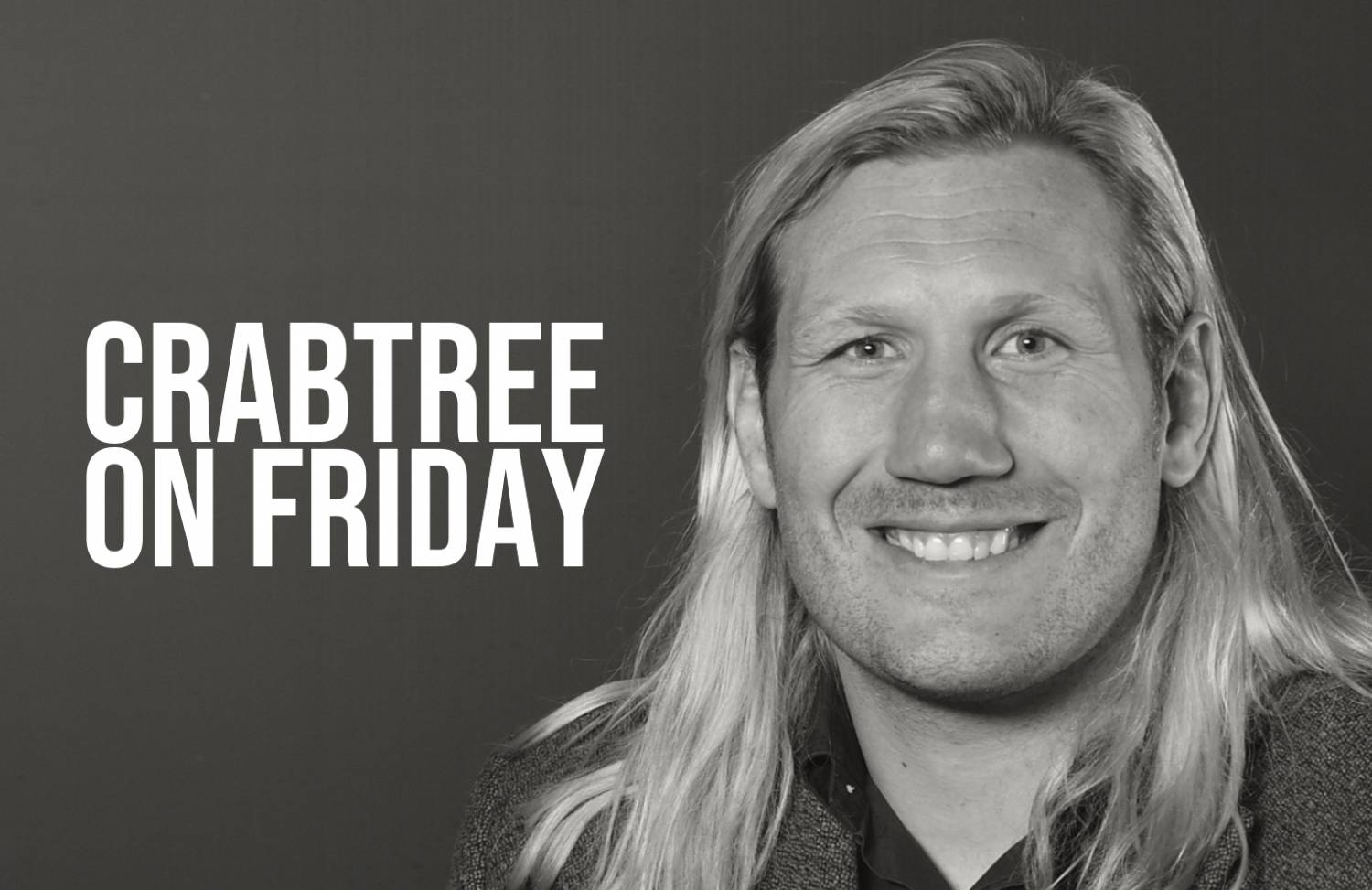 Eorl Crabtree returns with his column for 2020, talking pre-season, Jermaine McGillvary and his hopes for the season
Are you getting excited? I am. It's time for the Rugby League season to come back into our lives and with it, the excitement, thrills and spills of live, top-flight sporting action at the John Smith's Stadium. I personally can't wait, I always like this point in the season because anything is possible and anything is achievable.
2020 is no ordinary year, by the way. We have our biggest signing in nearly a decade arriving at the club and making his debut this Sunday - Aidan Sezer has been announced as captain and I think it's a natural choice: I've seen him down the training ground and he already looks like the on-field general we need. He's leading us around the park and he looks class. The coaching staff have told me that his impact has been outstanding and they're excited to see his effect on everyone else, especially Lee Gaskell - that partnership could be outstanding.
We're doing some exciting things at the Giants off the field this season, as well. Today marks our Season Opening Luncheon, bringing together our partners and sponsors, assorted media and the first-team squad. Our relationship with our partners is so important and we look to them to get behind us each season, and they do. We're delighted they get the opportunity to meet with the players they support and that the Huddersfield community can get together to mark the start of the season. It's one of the best days of the year for me now in my new role.
On Sunday, we have our first hit out of the season: reviving the Infirmary Cup with a West Yorkshire Derby against Halifax. I used to love playing in these games in my playing days - it's a good rivalry and I'm sure there's plenty of will on both sides to get one up on the other before the season. Halifax are a good side that have put together a really competitive squad for 2020 and are upwardly mobile and under coach Simon Grix, they're sure to be well drilled and cutting edge. It's going to be a good match but I'm hopeful our quality should show.
It would be great to see a big turnout also for one of the best players I've ever played with, Jermaine McGillvary. I struggle to think of a player who's spent his entire career at the club in the modern era who has achieved more, and the whole time stayed true to his hometown club and stuck with us. We love him too. The whole town does. It's a struggle to find someone who doesn't know his name and doesn't have a soft spot for our Jerry. I hope all those people will come down and support him for his testimonial game.
It'll also be a chance to see the aforementioned Mr Sezer and let me tell you, he is Hollywood. He's box-office, he's going to be a big star for this club. Simon spoke about the need for an on-field general, and he certainly is that. From what I've already seen, his ability to ghost around the line and find space makes him very hard to stop. He'll create more space for Gasky, which will be good news for the Cowbell Army and he'll hopefully be the star-dust in the side that we've been lacking in recent years. Are you getting excited yet? You should be.