14 Jan 2020
How to Join GiantsTV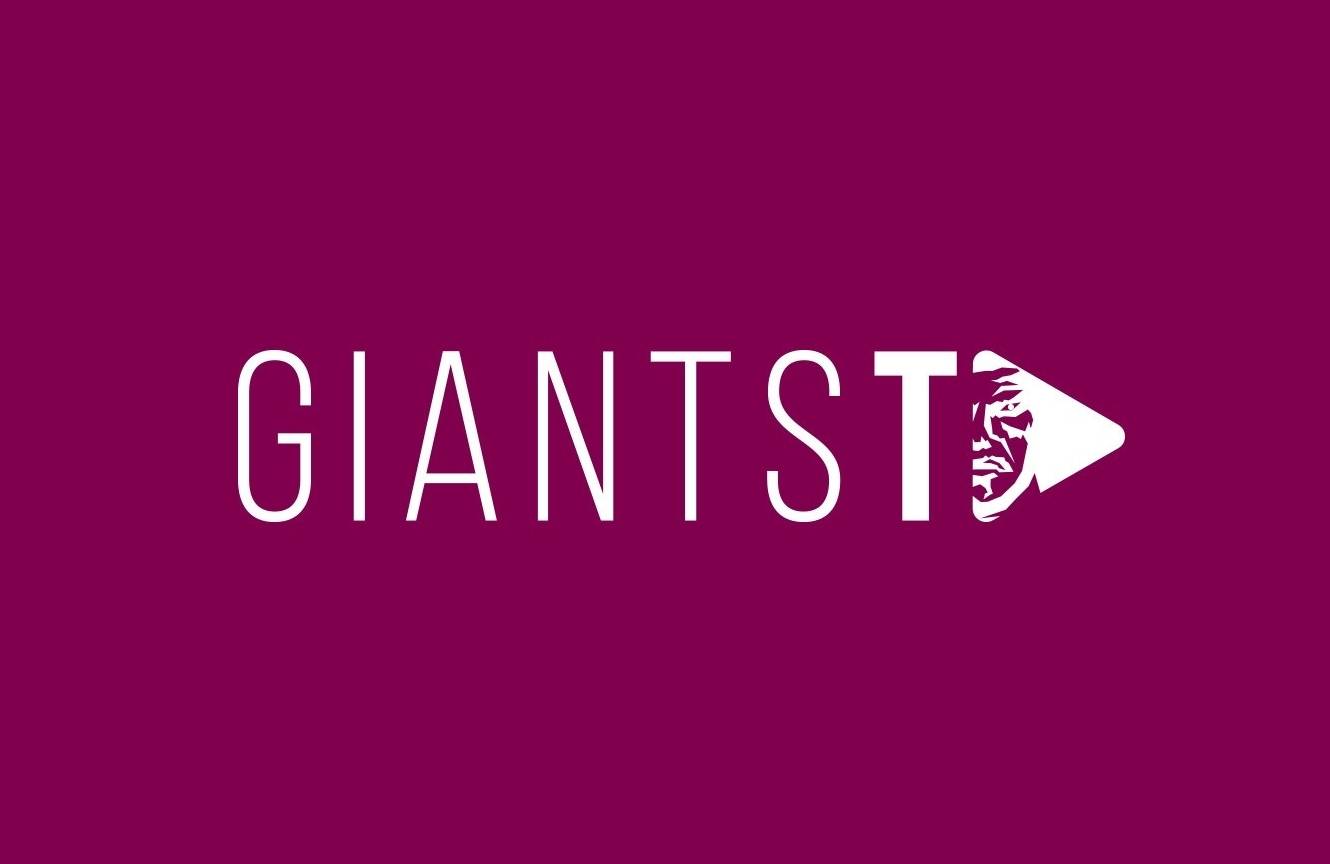 A step-by-step guide to joining the new VOD service from Huddersfield Giants
To find GiantsTV, you can do 1 of 3 things:

- Type www.giantsrl.com/tv into your search bar
- Go directly to our official website and click on the small icon in the top right hand corner of the home page to display a drop down menu. There is then a section linking directly to GiantsTV.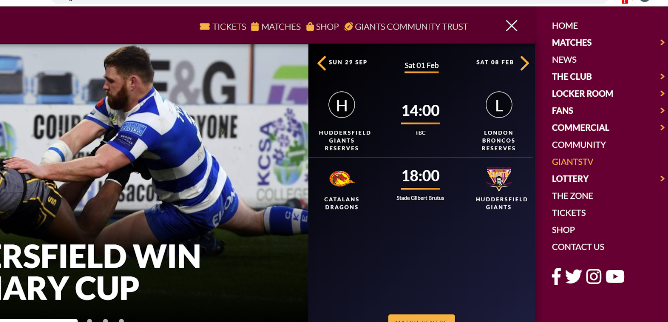 - After you have made it to GiantsTV, click the icon on the top left of the home screen, which will again display a side menu and click "sign in"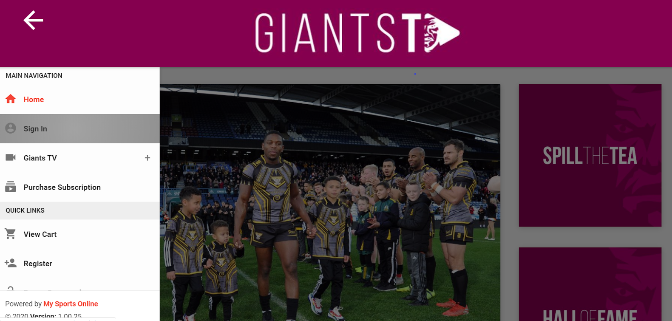 - You will be redirected to the sign-in/sign-up page where you need to click "Register Now!". This will lead you to our registering page, where you will need to fill in some of you details: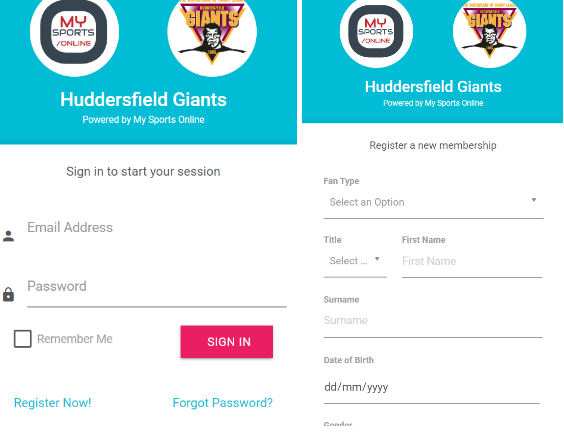 - After you have registered you will be redirected to the homepage where you need to return to the drop down bar, and this time click "Purchase Subscription" This will direct you to the purchase page where you can decide which subscription you would like to purchase, Monthly or Annual. Monthly subscriptions cost £2.99 per month, Annual is £29.99 for 12 months.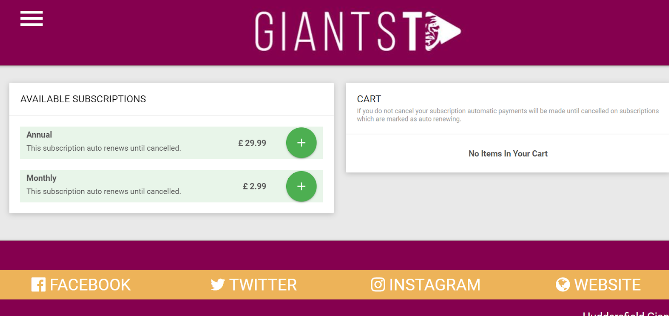 - Once you've selected which subscription type you would like, you can proceed to purchasing your subscription by clicking the "cart" button:

- After clicking on the cart button, you will be asked for your payment details, and to add a "coupon code" (if you have one, this is where you should enter it to claim offers on GiantsTV), otherwise just fill out your details and again click the cart button


- Sit back, relax and enjoy regular GiantsTV content from all around the club.