5 Feb 2020
The Sezer Column: Consistency is key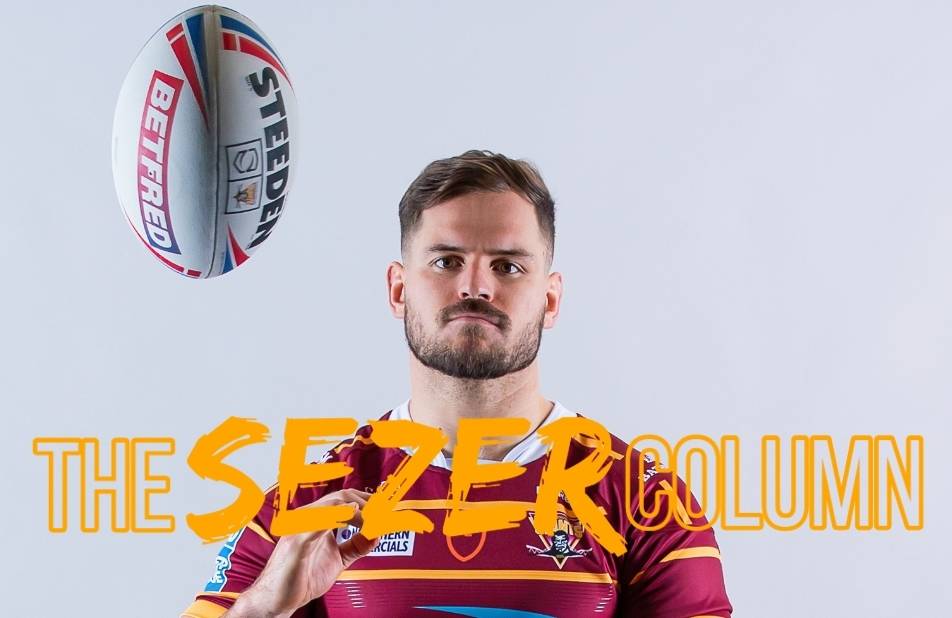 Aidan Sezer speaks about the need to remain consistent in his weekly column.
It was great to make my debut for Huddersfield Giants last weekend and more importantly, come home with the 2 points. We felt the performance was solid and we were able to control the game for the 80 minutes. We've looked at the performance collectively and we know we need to make improvements for the challenge of Leeds.

Leeds are a team that demand success and have strengthened their side over the off-season. After their Round 1 defeat, we know they'll be itching to go and we'll need to be at our absolute best to beat them. This is the challenge we have, in a competitive league like Super League, every match requires your full attention and your absolute best performance, week in, week out. We need to establish ourselves as consistent performers.
The squad have trained well this week and look ready for the challenge, however. We'll see the return of Jordan Turner and having Jordy back will be huge for this group. We lost Jake Wardle in the game in the South of France, so it's good to have a like-for-like replacement to fill in the gap. Whoever Simon picks in the three-quarters, we know they'll be quality and ready to play. The strength in depth we have means we're able to absorb this kind of set back and minimise it's effect.
I'm finally looking forward to making my first start in front of the home crowd here in Huddersfield. It's vital that we perform to be able to convince more people from the town that we're worth the entrance fee, but it will be great to give the loyal fans something to cheer about in our home opener. I look forward to seeing you there and thank you for your continued support.