1 Mar 2020
Don't forget your Golden Gamble ticket!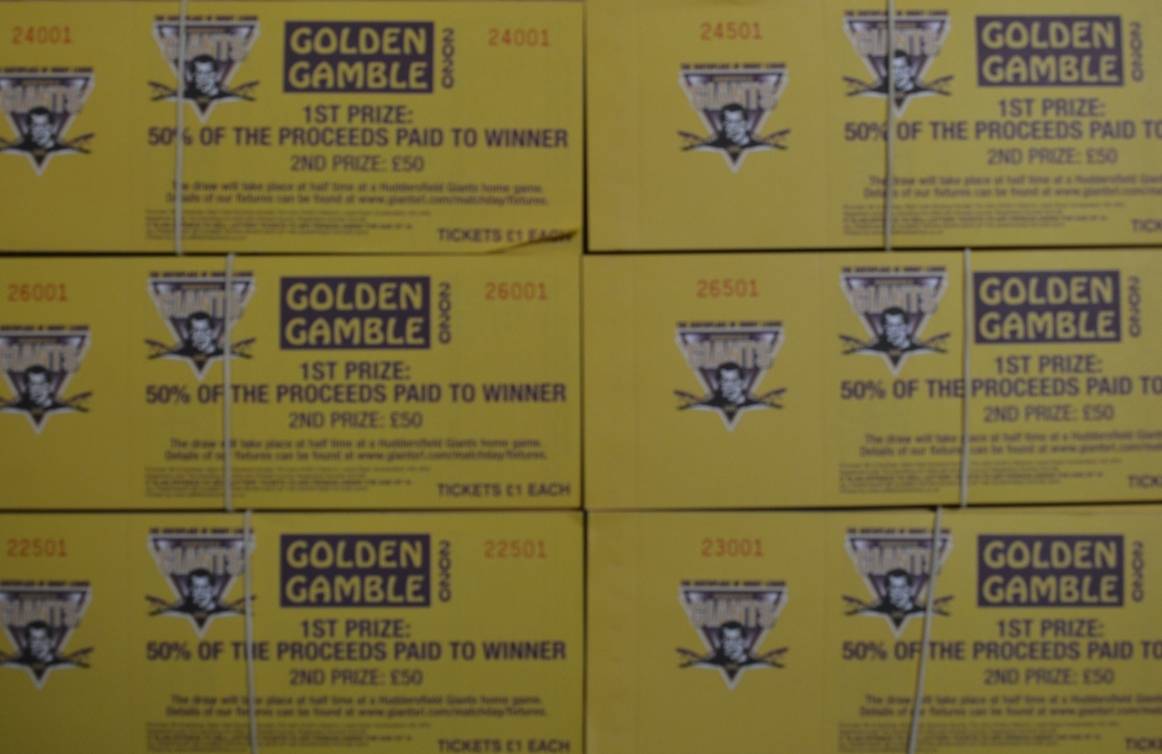 Golden Gamble is back, and you can win 50% of the lottery takings this weekend!
Supporters are reminded to get their Golden Gamble tickets in the concourse at the John Smith's Stadium before our home opener, against Wigan Warriors today at 3pm.
Golden Gamble prizes include 50% of the proceeds of the lottery, or a second prize of £50 and are a matchday staple of life at the John Smith's Stadium.
To get yours, find the Golden Gamble sellers upon entry to the ground, with entries costing just £1 per ticket.