26 Feb 2020
Giants boost Academy ranks with International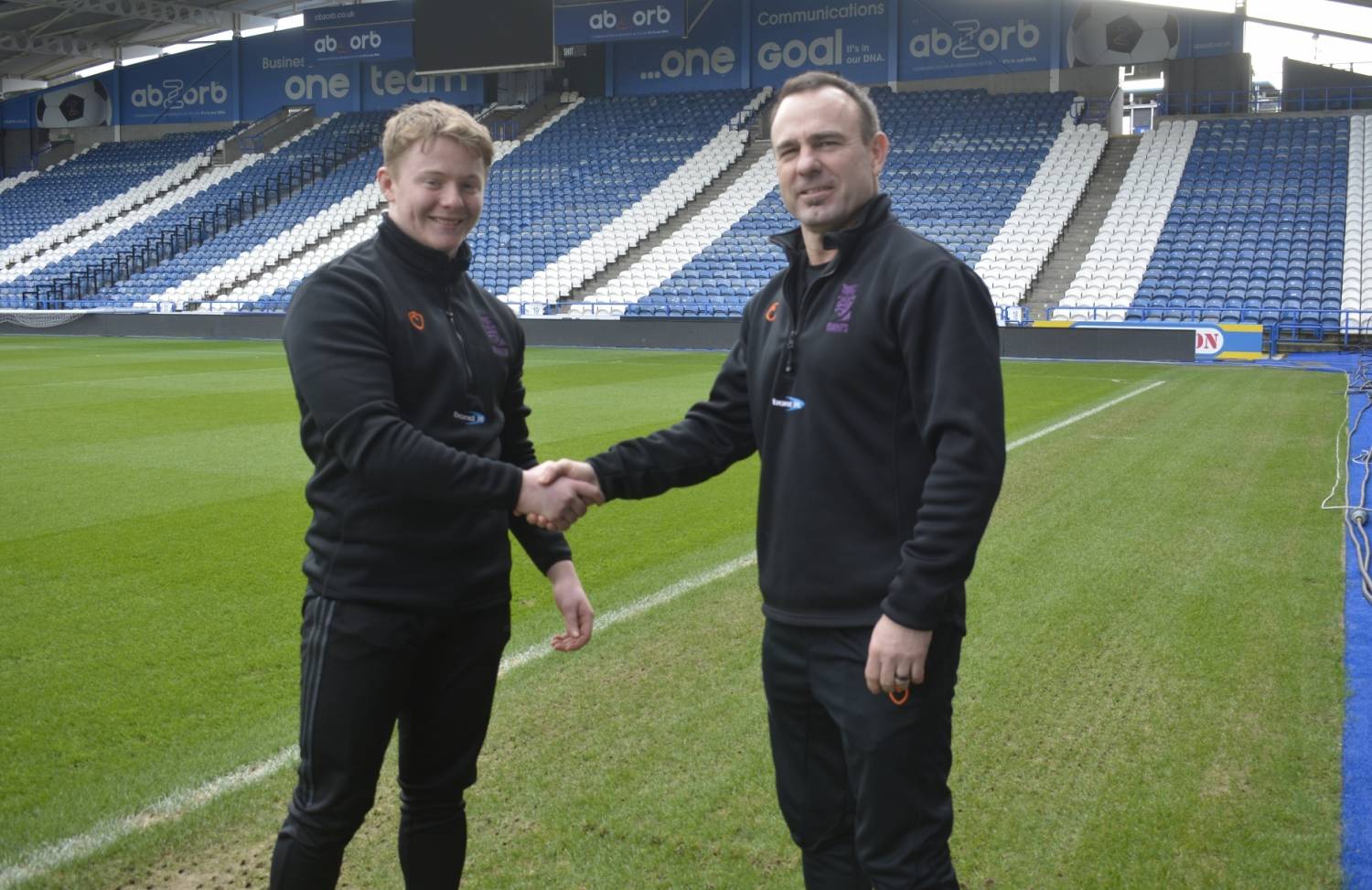 Huddersfield Giants have signed Wales Under 19 International Kieran Lewis on an Academy Contract.
Huddersfield Giants have signed Wales International forward Kieran Lewis on an Academy Contract. Lewis has previously played for West Wales Raiders and represented his country at Under 19s level, playing against Ireland Under 19s last year.
Kim Williams, Academy Head Coach said: "It has certainly bolstered the squad. It came up from one of our current players choosing a different pathway and choosing to leave the academy, which opened the door for Kieran.
"I know Kieran from my time in Wales, he's a talented player but he has that dedication and commitment to improving himself. That's the key factor for me wanting to recruit someone into our club.
"That commitment gives him that elite mindset - he'll fit right into the squad, I know that he'll do well here and I'm pleased to be able to welcome him into the Academy"
Lewis said: "It was a massive decision, but one I couldn't turn down, I had to take the opportunity with both hands and couldn't let this slip.
"I know the coaching and everything that we're doing is here to make me the best that I can be. I've been involved with League from a young age in Wales, I started playing for West Wales at a young age and I fell in love with the sport."
"I like to play with the ball and be strong defensively - I relate to Sam Burgess, he's strong running with the ball and he's strong defensively, and that's the style I want to develop at the Huddersfield Giants"