23 Mar 2020
Nathaniel's Giant Memory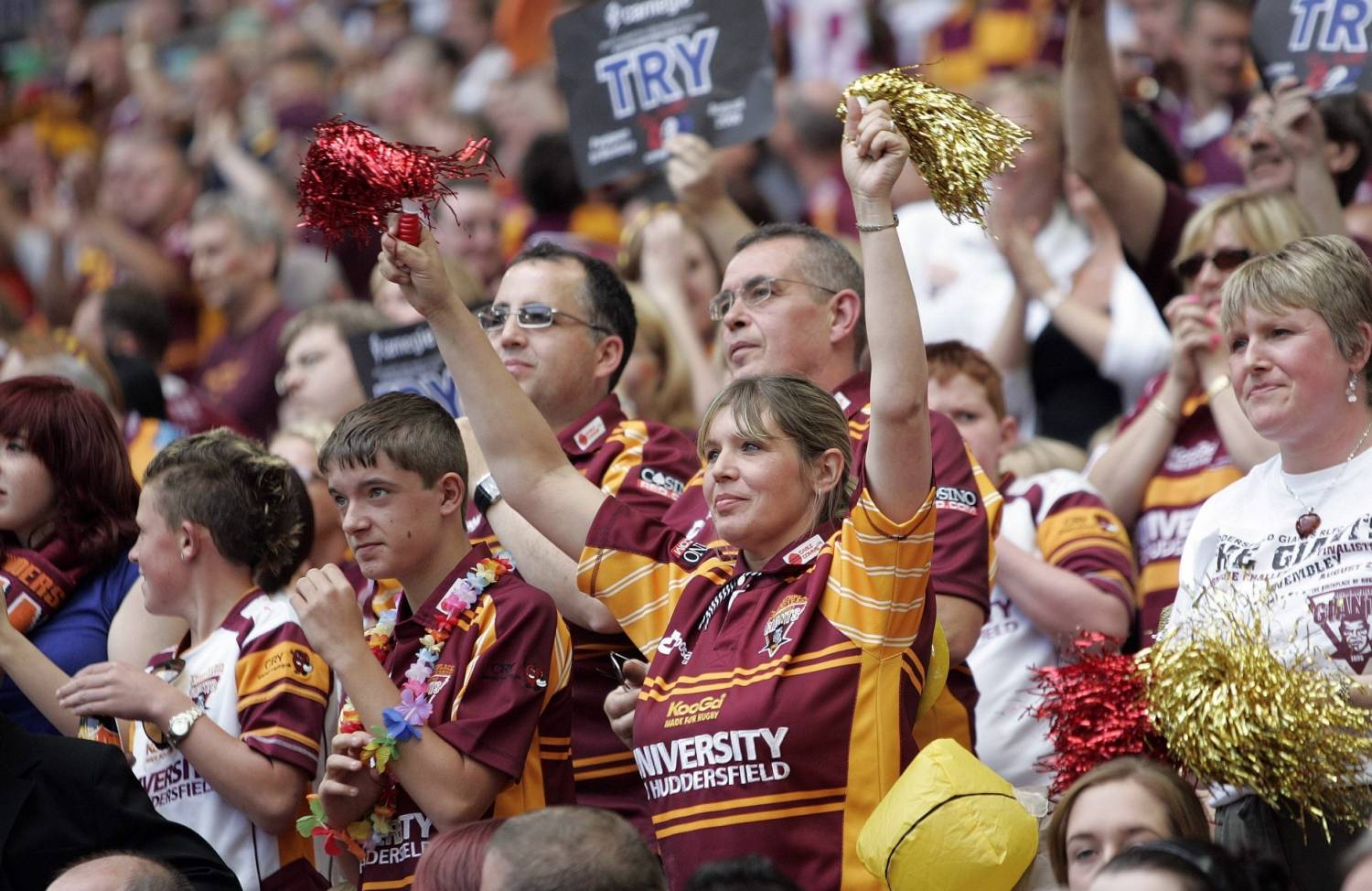 In a new series of articles, we ask fans to talk to us about their favourite ever Giants game.
We've got a bit of spare time on our hands, so we're going round and bringing a chain of content from fan to fan, telling them to tell us their favourite game from their life as a fan from the Giants. First up is Nathaniel Wood, a fan of the Giants for over 15 years, who spoke to us about his favourite game - the 2009 Challenge Cup Semi Final against St Helens.
"It was really special, I had no expectations going into the game. We were against a side that didn't lose in the cup for 3 years I think it was."

Nathaniel was quietly confident of a result, however. "We were playing well that year and I knew we had a chance." The game still had a party atmosphere, and Nathaniel was surrounded by the Giants travelling army "We went on the train and went really early in the morning and got a breakfast over there. I was with all my mates. Some of us dressed in fancy dress. I was a gorilla."
The game was an absolute thigh-rubber, played in the summer sun at the Halliwell Jones. Brett Hodgson won the accolades and the Man of the Match that day, but Nathaniel remembers the work from the forwards in the game.
"They were excellent that day. It was red hot and they all did a lot of work so credit to them all but Brett Hodgson with his calmness and experience guides us round the field brilliantly and led us to Wembley."
An excellently choreographed effort from the Kevin Brown-Leroy Cudjoe combination saw the Giants stretch their lead to 8 after the break, and Wood says this moment sticks out most in his mind, but the bearing figure of the Saints meant that the game was never over. The Giants would have to defend their line for nearly 30 minutes to seal the win.
"It was a great set play from a a scrum and a perfectly timed chip for Leroy to run on to a score. You can never write off the saints so I knew no matter how far in front we were, it was never over."
But the Giants would hold firm, collecting a 14-24 victory and travelling to the Challenge Cup final for the second time in four years. Nathaniel, like many Giants fans that day, were ecstatic at the result.
"I was emotional and over the moon after the final whistle. I had the chance of going to Wembley to watch my team. A feeling I would love to feel again one day."
Fans celebrated together after the game, and Nathaniel travelled hom, singing songs and celebrating together.
"We went to pub and celebrated together. All on the train home singing Wembley songs and enjoying the moment Huddersfield Giants got to Wembley."