25 Mar 2020
The Long Read: Preparing for the Unexpected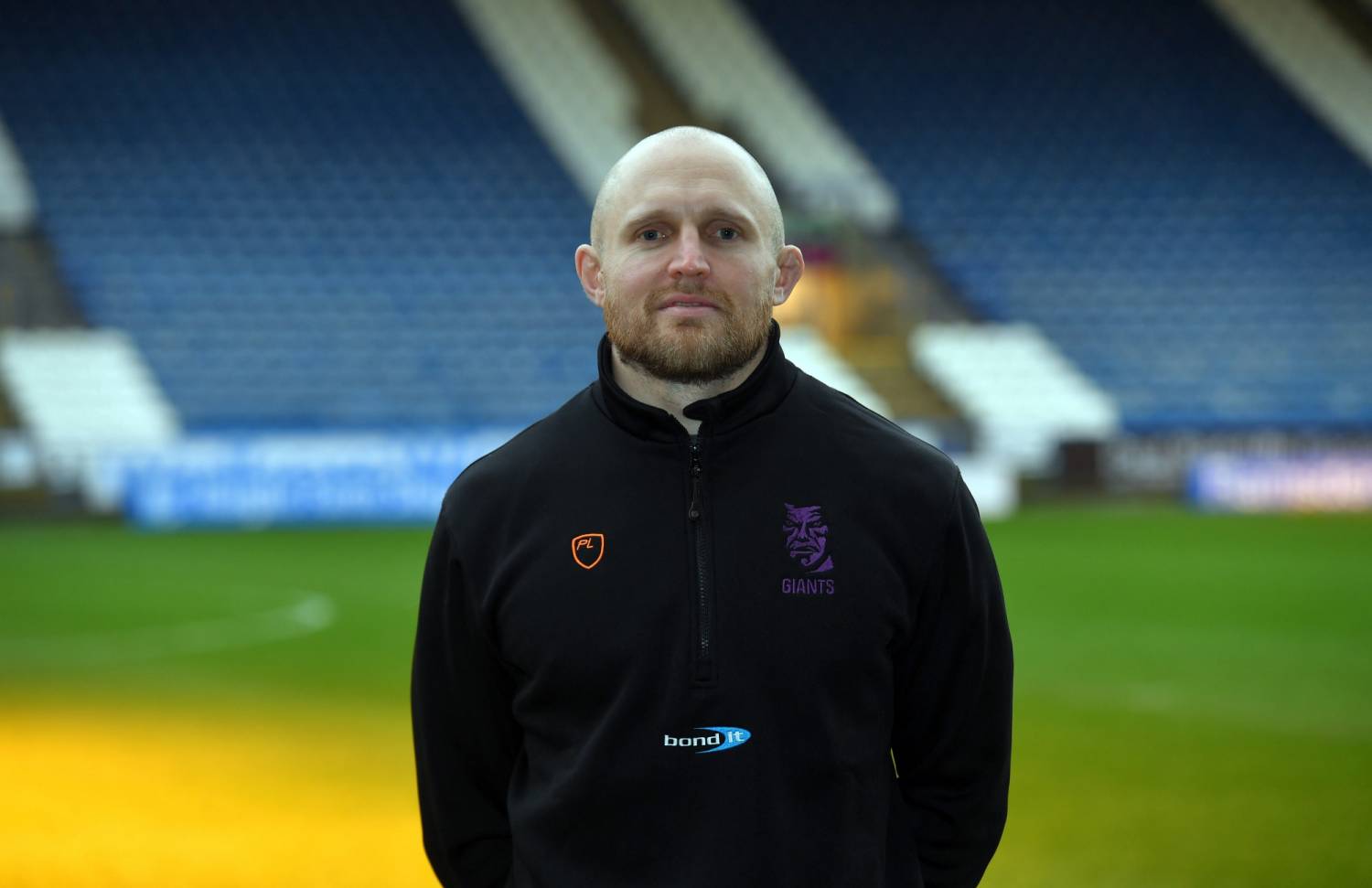 We talk to Ollie Richardson, Head of Performance to discuss the preparations for the squad for the enforced break
Many have been searching for the 'new normal' recently, and many are having to adapt to working from home. Neither of these problems will be lost on the life of a Rugby League player, without the access to the Giants Training Centre and the face to face contact of Strength & Conditioning Department.
This shouldn't be surprising, and if you're not surprised at that, you'll not be surprised the Ollie Richardson, Head of Performance, has a plan for that.
"We have basically dropped back into our modified Preseason Model. Speed running twice a week, fitness running twice a week, 2 upper body strength sessions and 2 lower body strength sessions."
"It's worked really well for us and although it has needed to be adapted somewhat, it can be done under the constraints of this Lockdown"
Communication is key in this situation, and with adaptions happening on the fly, the Strength & Conditioning Department have tried to not only communicate their goals and sessions, but to cater that delivery to each individuals access to facilities.
"We sent the whole squad a document outlining speed, strength and conditioning session catered for the differing levels of access to equipment and facilities. However, it still takes some individual effort to make it work away from our training centre."
Like everyone at the moment, Group Chats have become the norm as people crave structure and connectivity in their lives. Richardson had adapted to life-via-chat with advice, diet tips for lower training times and a daily training session. As always, people are coping with memes.
"The players chat has been alight with memes and videos that have been keeping us smiling and keeping us connected. Our lives as sports professionals are inherently very structured and one consideration we have spoken about as a staff is that the safety a structured routine brings is no longer in place for players and as much as they might moan about repetitive structures, we all become somewhat reliant on them."
Stay on the path, adapt and overcome..... what would jocko do ?

Db/Kb circuit
Swings x10
Sgl swings x10
Sgl Snatch x 10
Sgl Clean & Press x10
Sgl swings x10
Swings x10

Assault Bike 20 on 10 off x 8

REPEAT x 4 pic.twitter.com/uUec8dctpz
— Ollie Richardson (@Fighterstrength) March 24, 2020
It's a concerning time for everyone and while people are adapting at a fast rate to that new normal, Richardson understands the need to be as flexible as possible to cater for the group combining young and old and players who are at home and those who are far from home. Ultimately, the focus is keeping the players at a decent level and limiting damage - but Richardson insists that you can come back better from damage control.
"Some will be fine, some will enjoy being able to train on their own time, but there is a chance some will feel a bit lost and unsettled by not having a format in place they are used too. With that in mind, we have tried to give a spread of methods and structures to cater as well as we can for our diverse group."
"As a minimum, the goal of this period is damage control. But the reality is, there is plenty of time and space to make some progress in one physical quality or another. There is no reason that players can't return in good running shape and even progress some of their aerobic fitness measures."
After the pre-season and the decent start to the season, which saw the Giants go 4-2 overall and 4-1 from Super League play, Richardson doesn't want the gains made in the off season being lost, but feels the players have bought into that as well.
"We have worked so hard this pre-season and the players have developed so much, that I think as a group we will all be very keen not to go backwards."
"Our attitude and mindset is under pressure with this unprecedented situation we are in, but I'm confident we are strong enough as a group to adapt take it on ourselves to do the best we can do and demonstrate our mental strength."
Making the best of it..... took the chance to give our training centre a clean. Just gotta do what you can do sometimes... staff we're exceptional today 🙏🏼 pic.twitter.com/BPVUjJlUWR
— Ollie Richardson (@Fighterstrength) March 18, 2020
Once the players come back, there won't be room for players to rest - they'll be getting straight back into training and will be tested on their work as soon as they get back, says the former Kubota Spears man.
"We will be testing everyone on our aerobic fitness test as soon as they get back. It's the foundation of our game fitness model and we have data on every player, so have a reference point to compare against."
Access to unprecedented levels of data, stats and video has meant a time for mid-season reflection will be much easier, and the coaching staff have been keeping in touch to review the action so far.
"The coaches are in and out of contact with the players over this period, constantly sending and receiving game related information."
"We have access to so much video and stats, its again an opportunity to pick up on the things that have gone right and gone wrong for us so far this year. Everyone has areas they can work on and level up, even after a relatively good start to the season."
With a 4-2 start, 4-1 from Super League play, the Coaching Staff have plenty to be happy with in the opening five games of the 2020 Super League Season. Richardson sees the work put in throughout pre-season as developing the team in 'phases' - and they haven't finished their progression yet.
"I think overall we are really happy. Like I've previously mentioned we worked incredibly hard in the pre season and came out of it knowing we were a better team. The trials went as well as trials can go and then we went over to France and ambushed them over there."
"We are a growing team though and success doesn't happen in a straight line. The pre season was our 'storming phase' where a lot of new ideas were thrown in the pot and mixed together to see which ones worked for us, then the trials and early season has been our 'forming phase'."
Drillers are killers....
Move and Mobs.
Switches, skips, bounds and bleeds.
Disrupted 40s (punch/punch & stick runs).
SPRINT !!#Speed #SpeedTraining #AthleticDevelopment #GameSpeed pic.twitter.com/eKjRuO0m1f
— Ollie Richardson (@Fighterstrength) March 13, 2020
"We're still working out how to play together, the optimal training week, our combos etc as we form into our best selves. Unfortunately sometimes during this phase you get it wrong, which we saw in the challenge cup, but ultimately we know we are on the right path and know we need to keep pushing each other to be better every day, in order to force our way back into the top flight of the Super League."
Questions are everywhere, of course, but the biggest question for the whole Performance Staff is whether the measures they have taken to keep players fit will make the playing staff able to drop straight back into Super League intensity.
"The biggest challenge we will all face is whether or not our habitual training load is great enough to drop back into a competition week."
"If our tolerance for high speed running, collisions and contact, un-predictable changes of direction and repeat maximal efforts is low, the chance of injury is very high. Injuries in general happen when requirements outweight capacities, so we need to make sure our capacities are at competition level or above before we go back to war."
However long the measures exist, there is one thing that will be certain, Ollie Richardson will have a plan for that.