27 Mar 2020
5 unsung heroes of 2020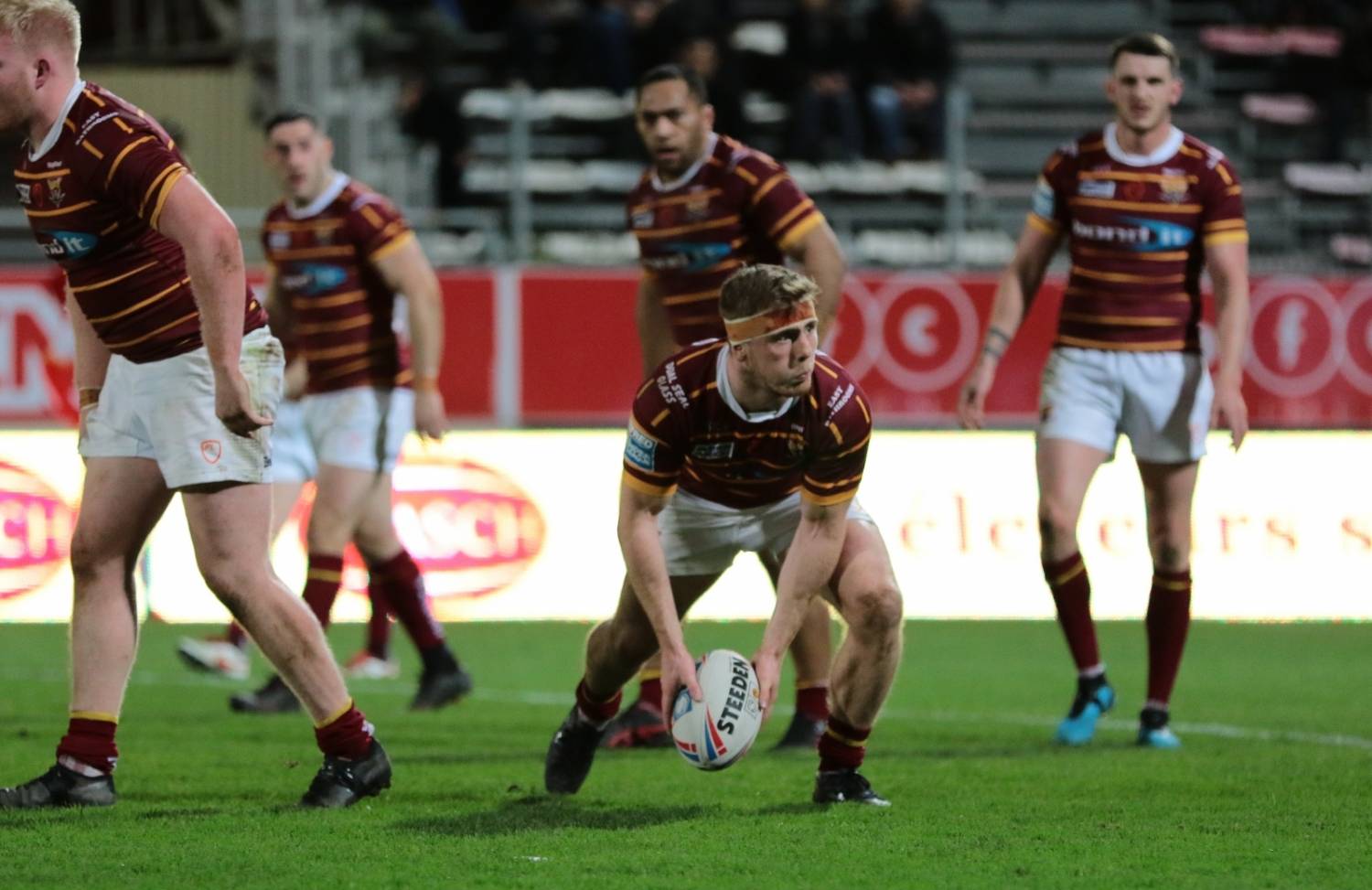 We take a look at the stars who didn't make the headlines in 2020, but maybe should have.
Under new leadership, the Sezer Empire at Huddersfield has started with a bang with Giants winning four of their five Super League games to date.
Naturally, the captain has been gaining huge plaudits for his impact at Giants and has grabbed the headlines in most of the games he has played.
However, with twelve other men on the field alongside Sezer, which other Giants players have played an invaluable role within the squad this season?
Adam O'Brien
Woefully under-appreciated by the panel that allocate Man of Steel points, Adam O'Brien has been a stalwart in the Giants team this season.
O'Brien has been the focal point of the Huddersfield attack this season and has scored three tries, including opening the scoring in the victory over Saints.
O'Brien has been the lynchpin that Sezer and Lee Gaskell have been able to mould their attack around.
Even more that goes unnoticed about O'Brien is his work in defence with the phrase "he was everywhere tonight" following O'Brien round like a rash.
Joe Wardle
It's no coincidence that the defeat to Toronto, a game which relied heavily on grit and determination, coincided with Joe Wardle's absence.
It feels like this piece could have been written five years ago and it would still be relevant.
Wherever Wardle has gone, you can guarantee a tough battle will take place and Wardle won't be the one backing down from the battle.
Often flying under the radar because his rugby isn't often the prettiest, the older Wardle brother has become an integral part of the Giants this season, especially in defence.
If anything summarised the impact Wardle has on the team, and on the opposition, watch his tackle on Salford's Dan Sarginson; that's the Joe Wardle impact.
Louis Senior
Had this been written after round three, we would have been discussing Senior's try-scoring efforts overshadowing Jermaine McGillvary.
However, as the season has progressed, Senior has been shifted to replace McIntosh at fullback, providing a very solid replacement.
Akuila Uate's injury woes haven't impacted Giants as first thought, and that is largely down to Senior who has made the right-wing position his own.
Whether it's as a fullback or a winger, it is clear that Giants would have been a poorer team without Senior's impact in 2020.
Michael Lawrence
Lawrence has been an unsung hero of the Giants side for pretty much his entire career and this season has been no different.
Despite playing over 250 games for Huddersfield, Lawrence is playing some of his best rugby right now and his effect on the team is notable both through his performance and his leadership.
As a supporter, Lawrence has a calming influence and his presence in the side calms any worries from the stands and his performances, including a huge 80 minute effort against St Helens, are proving he is still as integral to Giants as he was a decade ago.
Sam Wood
Much like Louis Senior, Wood has been shifted around the park to accommodate injuries and suspensions.
However, his performances are making sure that he is slowly becoming an irreplaceable member of the squad.
Whilst playing centre and on the wing, Wood has impressed across the park and will be giving Simon Woolford a huge selection headache once players like Leroy Cudjoe and Ashton Golding are back.
If all players are fit when rugby league is finally able to resume, Woolford could be looking at fitting: Sam Wood, Jordan Turner, Jake Wardle, Louis Senior, Jermaine McGillvary, Darnell McIntosh, Akuila Uate, Leroy Cudjoe and Ashton Golding into five positions, a task made very difficult by Wood's performances in 2020.