10 May 2020
Giants retain Young Talent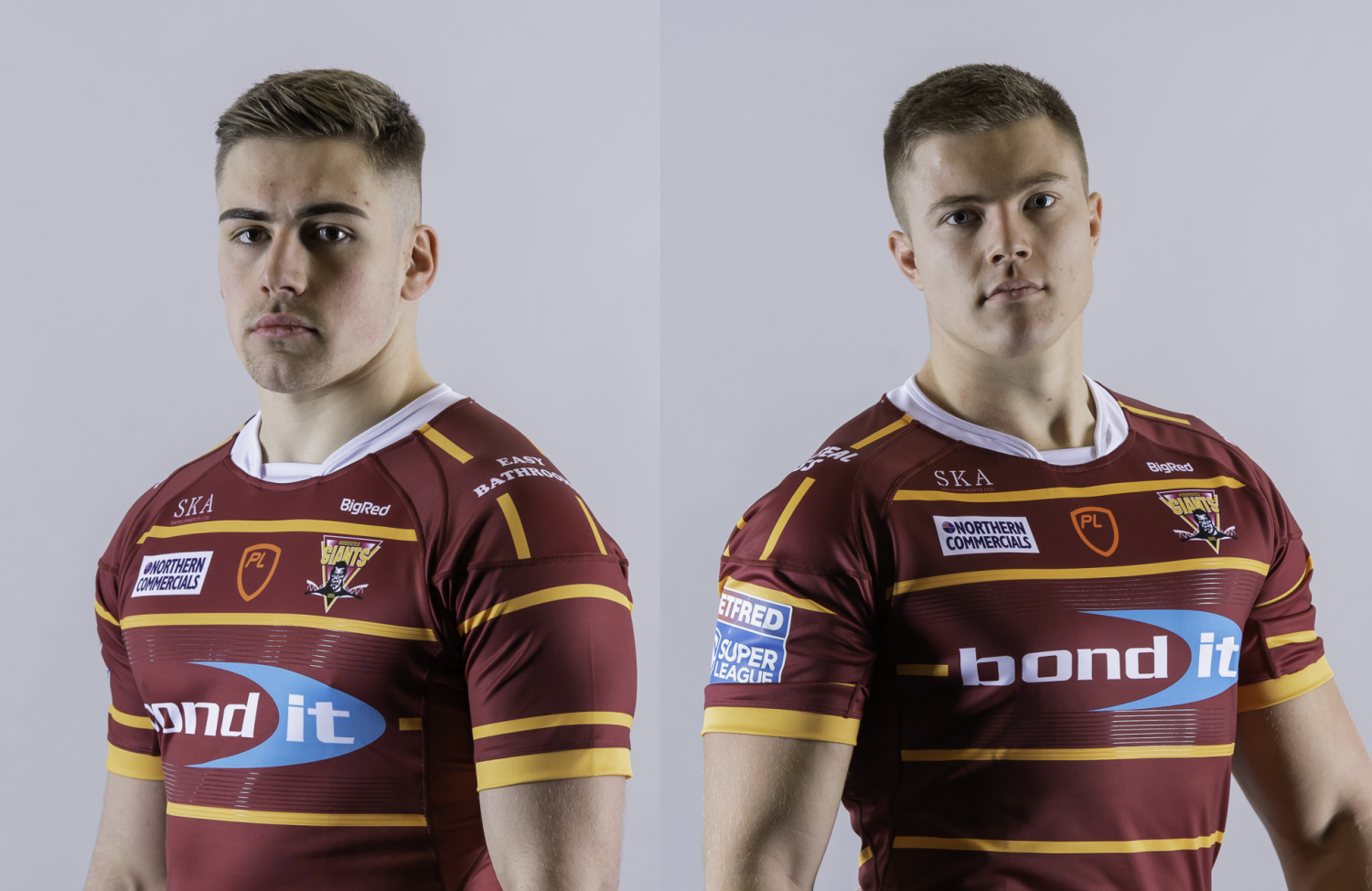 Sam Hewitt and Jon-Luke Kirby have signed contract extensions to keep them at the Giants until 2022
Sam Hewitt and Jon Luke Kirby have signed contract extensions with the club until the end of the 2022 Season.

Hewitt made his debut for the club in 2018 and made 13 appearances in 2019, while 21-year-old Kirby made his debut in one of three appearances last season while also featuring for Hunslet and Halifax in loan-spells.
"I'm really looking forward to getting back and cracking on with it," Jon-Luke Kirby said.
"I just want to emerge as a regular in the first-team really. I want to be competing week in, week out to get in the team. I'm still only 21 so that's my short-term goal at the minute."
"We've approached the year with an attitude that we want to compete with those teams at the top, it's about getting out there and cracking on.
"It's difficult to pinpoint one specific thing but we all want to succeed. Generally, there's a collective attitude among every individual, we've made sure we all share the same goals and attitude towards everything.
"We're all professionals who want to succeed at what we do. That shared attitude has brought that belief that we can compete."
Sam Hewitt said: "It wasn't a difficult decision for me at all to extend my stay at the club. I love being here and I am very excited with the squad we are building.
"You cant beat the buzz of pulling on the Claret and Gold shirt on a Friday night. Just to be around the likes of Jermaine McGilvary and Aidan Sezer is a privilege in itself and I'm really looking forward to see what we can do this season whenever that may be starting again because we have bags of potential to do something great."
"The staff and personnel at the club are great and I have a good relationship with them so that is a key part into making me a better player and progressing my career."
"I'm itching to get back to being able to train and play if I'm honest. The lack of daily routine and structure is something I'm finding fairly strange."
"I'm hoping to work my way up to become a first team regularly. There is plenty of good competition for places in the team and that's something I can strive on to make myself a better player."
Giants Managing Director, Richard Thewlis said: "Whilst we are relatively speaking just at the start of what will be the toughest two and half years that this club and the game at large has faced it is nice to be able to report some positive news.
"Both Sam and Jon have been with us there entire professional careers and are great role models for the players younger than them to follow. Both will look to make next year their big break through after already playing some Super League and will I am sure be putting their hands up to go as soon as the league recommences.
"There is no news on that front to report yet and like everyone we watch the daily briefings regarding the Covid-19 situation and wonder what the future will bring for us all."
"We have furloughed nearly 100 people who are employed by us under the government's scheme to give us some protection but like every club we know we will face many difficult days ahead.
"Our mantra internally has been one of togetherness and that remains in my view ours and the games best hope of eventually coming through the other side of this terrible situation."