29 Oct 2020
Robinson hails Cudjoe impact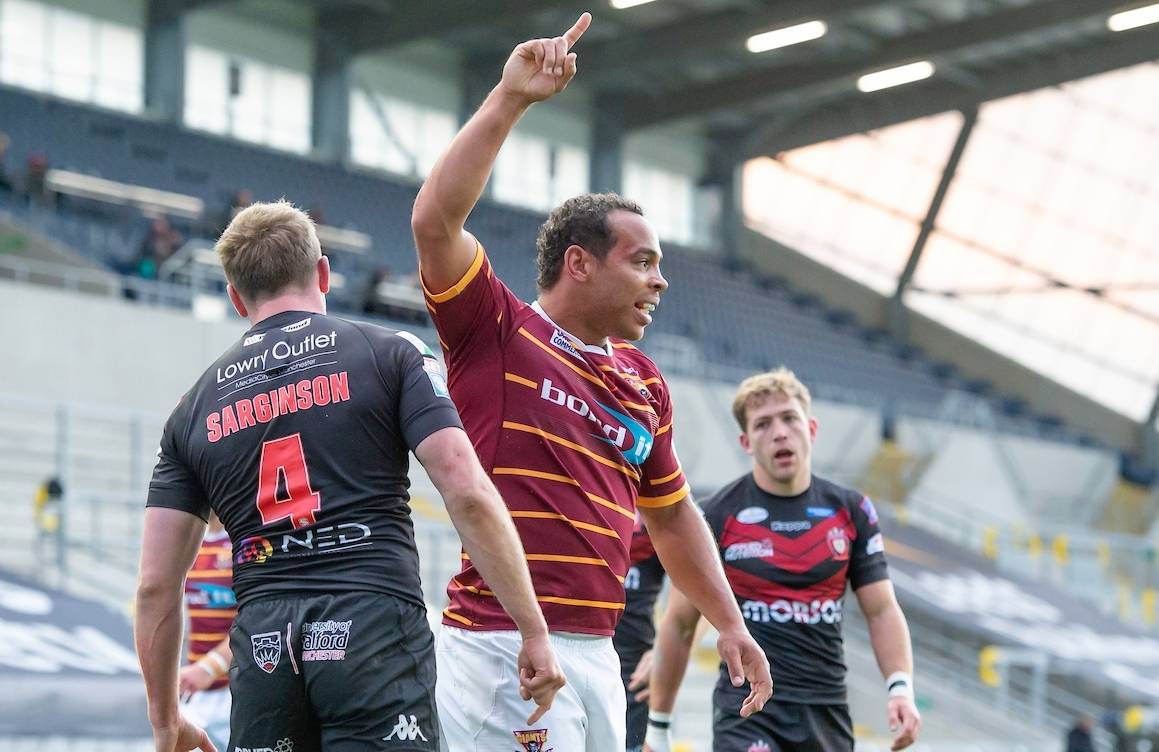 Luke Robinson spoke to the press this afternoon and reflected on the disruption that marks a regular Super League game in 2020, in light of the cancellation of the Giants fixture against Castleford, and it's subsequent replacement with tomorrow night's fixture against Warrington Wolves.
"We've had one positive test from a non-playing squad member, it's an isolated case so track and trace hasn't flagged up any issues with any other player. We're lucky because he's had very little contact with anyone... which is good news for us."
"It's become part of normal life. It's become part of the prep. [Disruption] feels like the norm at the minute. The sides who show a bit of mental resilience. Warrington are in the same boat as us, and the sides who are mentally tough will win more games than we lose."
The Giants face Warrington Wolves after their games against Castleford and Salford respectively were cancelled, but Robinson is looking forward to challenging his side against a good Warrington outfit.
"It was a narrow defeat on our part, but they haven't played much since. It can sometimes work in your favour. It could be a chance to get revitalised. Ultimately, I'm really excited to play Warrington... you want to be playing against the best sides that challenge you. Fingers crossed we all feel the same and that's how we come into the game."
Robinson also confirmed that Leroy Cudjoe is in line to make his 300th appearance for the club, and paid testament to the impact the Huddersfield-born Giants & England centre had on the club and the organisation.
"He's had a really tough run over the last few years. He's the epitome of what we want here at Huddersfield Giants. He genuinely cares about the club, genuinely cares about his teammates."
"He wants to leave the shirt in a better position than when you gained it. He comes to every scholarship game, every academy game, he coaches Moldgreen. He's invested in his club and I really respect and appreciate him. We all owe Leroy a great performance."
To watch the full Press Conference, subscribe to GiantsTV for just £2.99 by clicking here.