5 Nov 2020
Robinson confirms Michael debut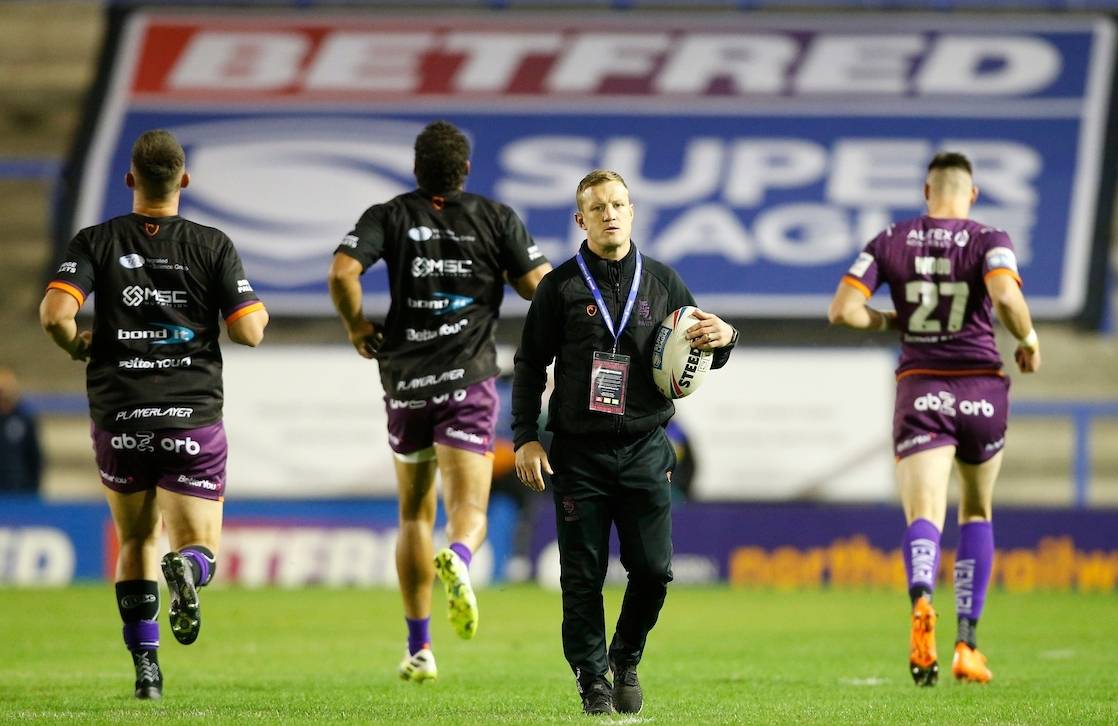 Luke Robinson has confirmed that Ronan Michael will make his Super League debut as he spoke to the press ahead of the Giants final regular season game of 2020
Luke Robinson has revealed that Ronan Michael will make his Super League debut for the club tomorrow night. The 20-year-old has spent time this season with Longhorns RL and Canberra, and is set to make his first appearance for the Claret & Gold, deservedly according to Robinson, in the final regular season game of 2020.
"It's probably been mentioned numerous times that he paid for his own flight, he's worked here and he's been doing things like cleaning windows. All the lads know that he deserves it. He's done everything that's been asked of him... he turns up to training with an infectious smile. One thing you'll never lack with him is determination and enthusiasm" said Robinson.
Robinson also confirmed that there was no Covid disruption at the club going into the game against Wigan, saying that the club has a "clean bill of health, thankfully".
With the Giants assured of a 7th place finish, they occupy the 'first reserve' place in the playoffs should a team drop out due to Covid-related issues. Robinson acknowledges the possibility that they might be playing playoff Rugby next week, and sees the possibility as a real opportunity for his side.
"There's a real possibility. The way that I spoke to the lads was to say it's an opportunity for us. Obviously we'll want to get the win against Wigan, but we need to see it as an opportunity to play really well this week and be ready to take the opportunity with both hands [to play in the playoffs]"
With the Giants place in the ladder assured and Huddersfield going into the last game of the season with only pride on the line, Robinson has taken the opportunity to give opportunities to the younger members of the squad, but still remains focused on getting a win in their final regular season game.
"We still want to win every game, we're not going to play a completely different brand of Rugby, we're still going to go out there and want to win. The team I've selected this week reflects my desire to build from within. The top teams from the past; the Leeds teams, the St Helens team now, Wigan teams of the past all have young players graduating into the first team and this week I've managed to give lots of young lads an opportunity. I'm hoping they'll take that opportunity."
Robinson also reflected over his time as Interim Head Coach, and insists that despite the disruptive influence of Covid on the season and the difficult nature of coaching in 2020, he's taken plenty from his time in the top job.
"I've really really enjoyed it. I've taken over at a time when I don't think it could have been as messy. With Covid, it's been one of the most testing times to be a coach. It's going to be a real beneficial learning experience for me."
Watch the full interview on GiantsTV, with month passes starting at just £2.99 or £29 for a year pass. Click here to see what's on the club's exclusive streaming service.